Shipper and supply chain resources
Best practices, checklists, and guides to make your job easier
Corporate Responsibility Report
At Schneider, we're committed to doing the right thing, the right way.
We're focused on our pursuit of a more sustainable, equitable, and inclusive future, with a values-based approach to environmental, socially responsible, and governance (ESG) initiatives.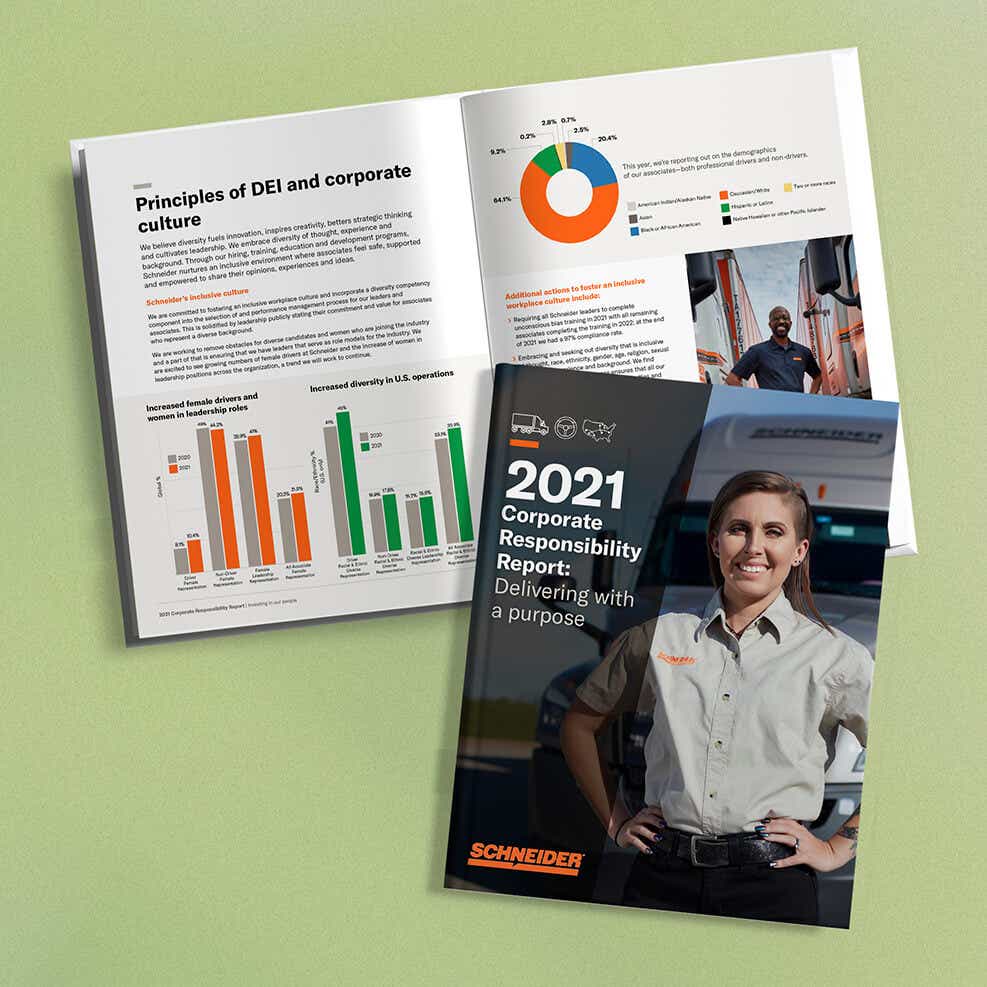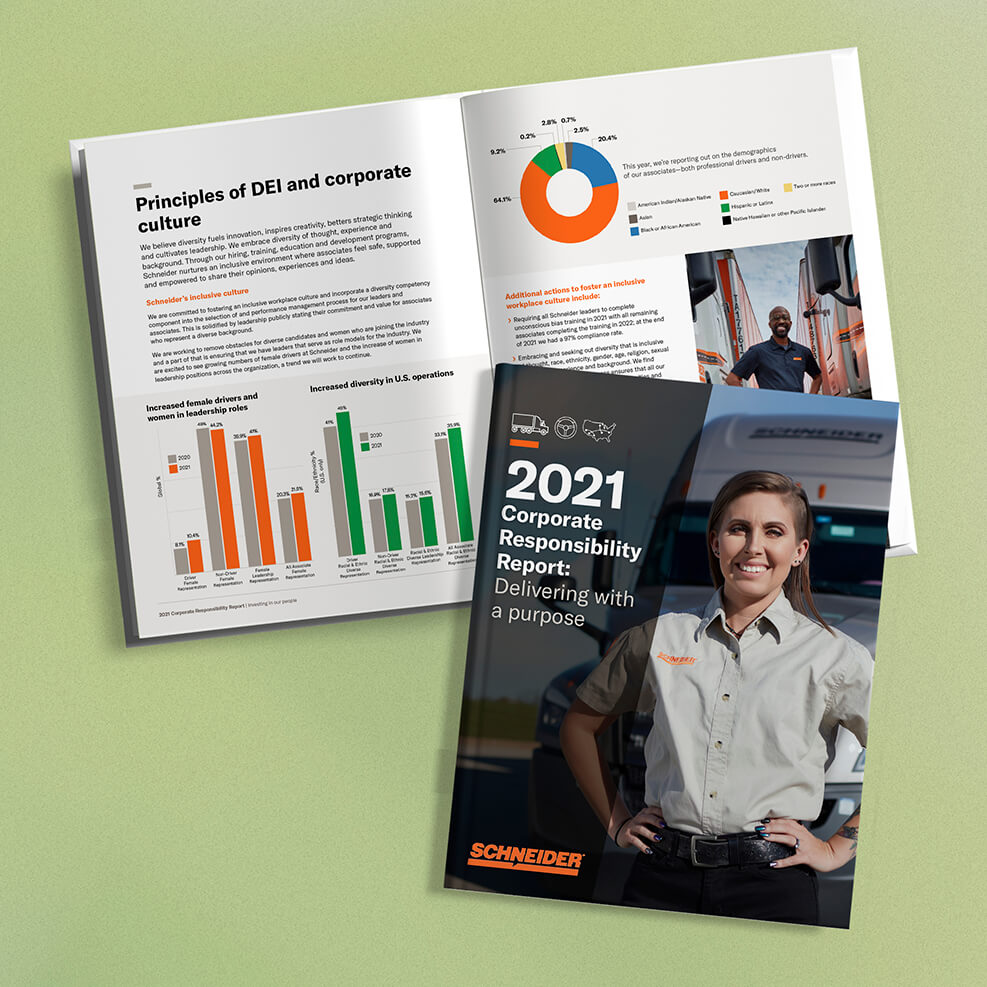 Shipping and transportation FAQ videos
Answers from experienced Schneider experts
Industry-specific on-demand webcasts
Free to supply chain professionals
Celebrating 30 years of intermodal service
We have spent decades embracing the innovative, sustainable shipping model
Drive your business forward
Sign up to receive our industry leading newsletter with case studies and insights you can put to use for your business.