Long Haul Trucking Services
Go the distance with Schneider
Whether dry van, liquid, bulk or intermodal, you'll have access to the capacity to meet your long-haul needs.
We go where you go. With facilities, equipment, associates and third-party relationships throughout North America we have the footprint to move your freight the distance.
Long haul trucking is right for you if you ship:
More than 250 miles at a time consistently.
Dry van loads.
Specialty chemicals.
Liquid bulk freight.
Cross-border freight.
Get a quote
Seamlessly ship freight with Schneider FreightPower®, our self-service tool
Our self-service tool, FreightPower, is an online marketplace that gives you complete freight management. Register today to keep your freight moving. Features include:
Instantly quote and book Bulk, Intermodal, Truckload and LTL freight.

Freight visibility 24/7.

Access to load documents.

Real-time reporting.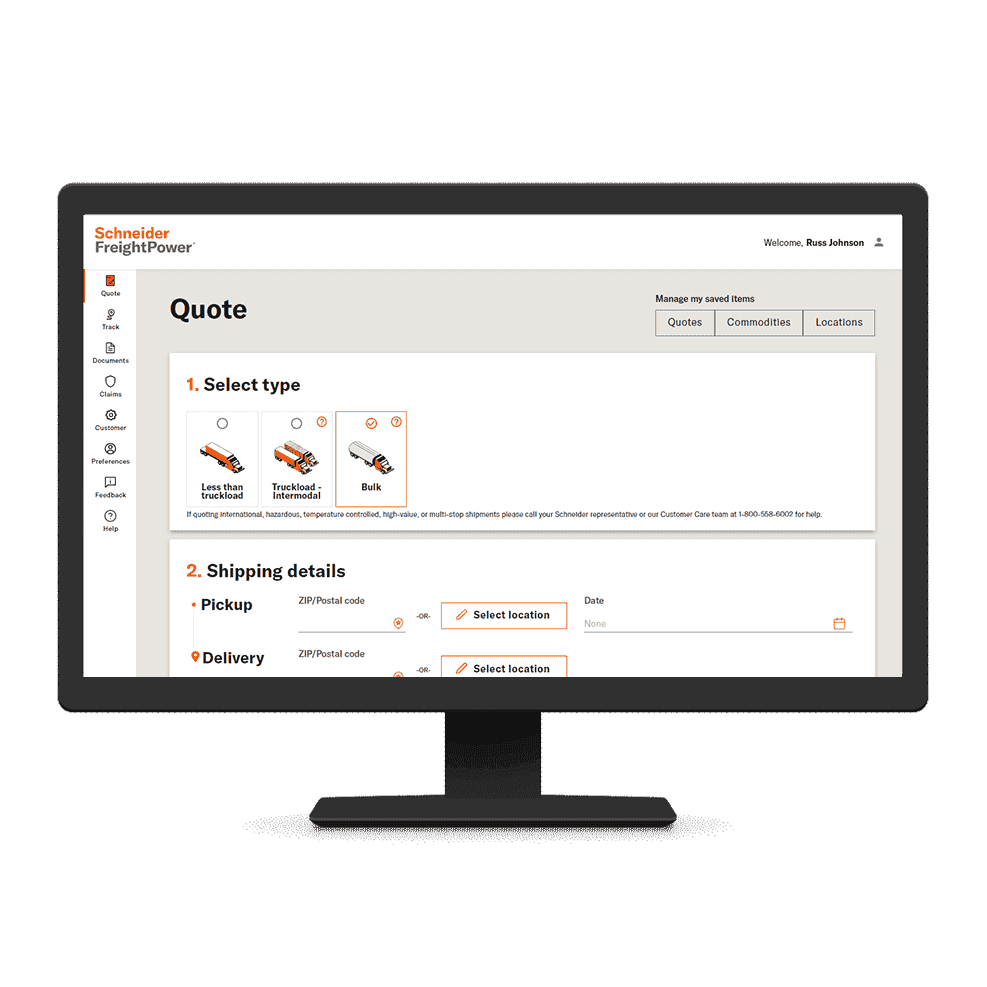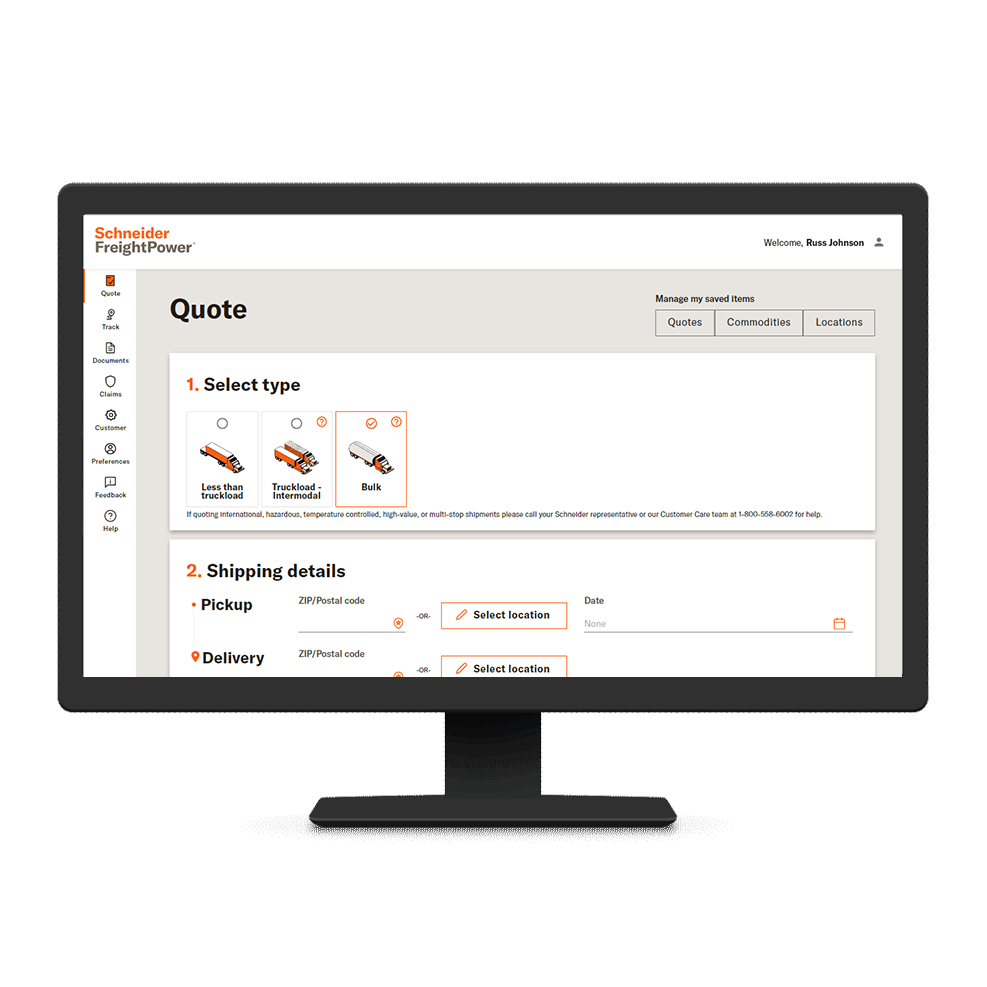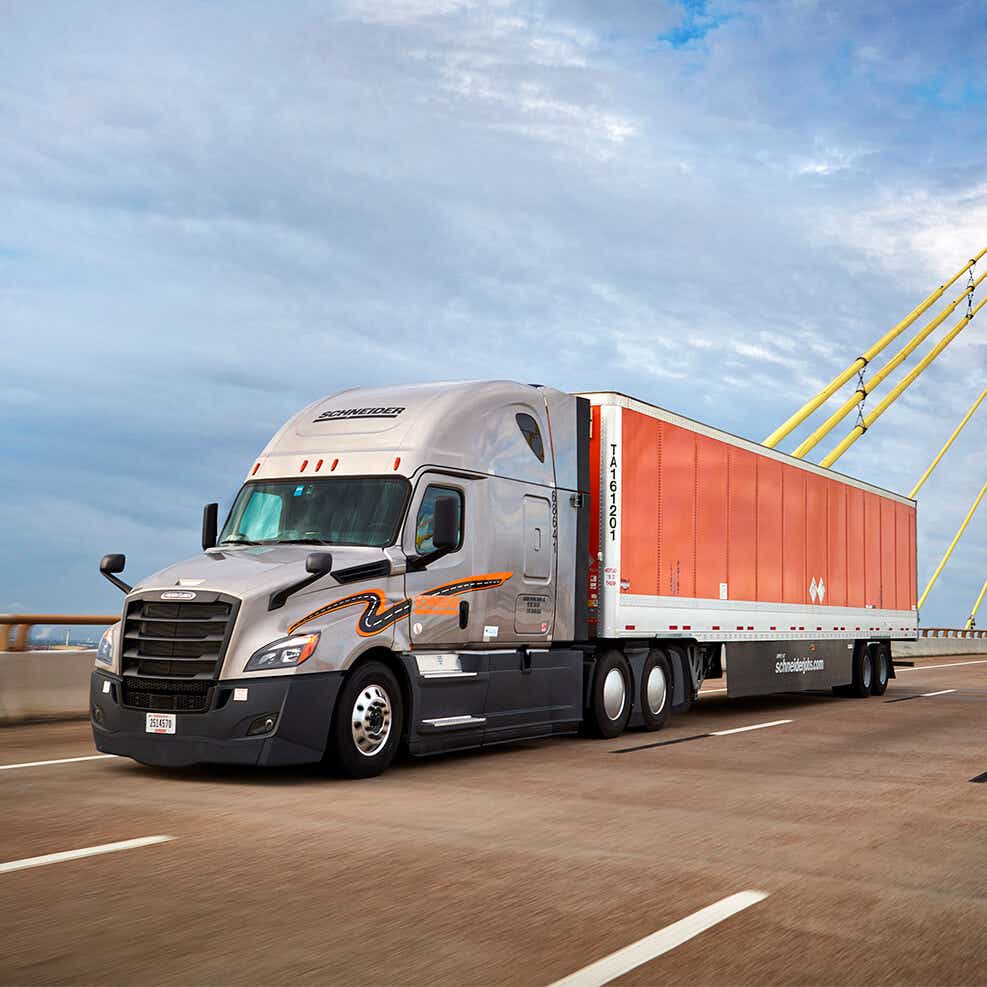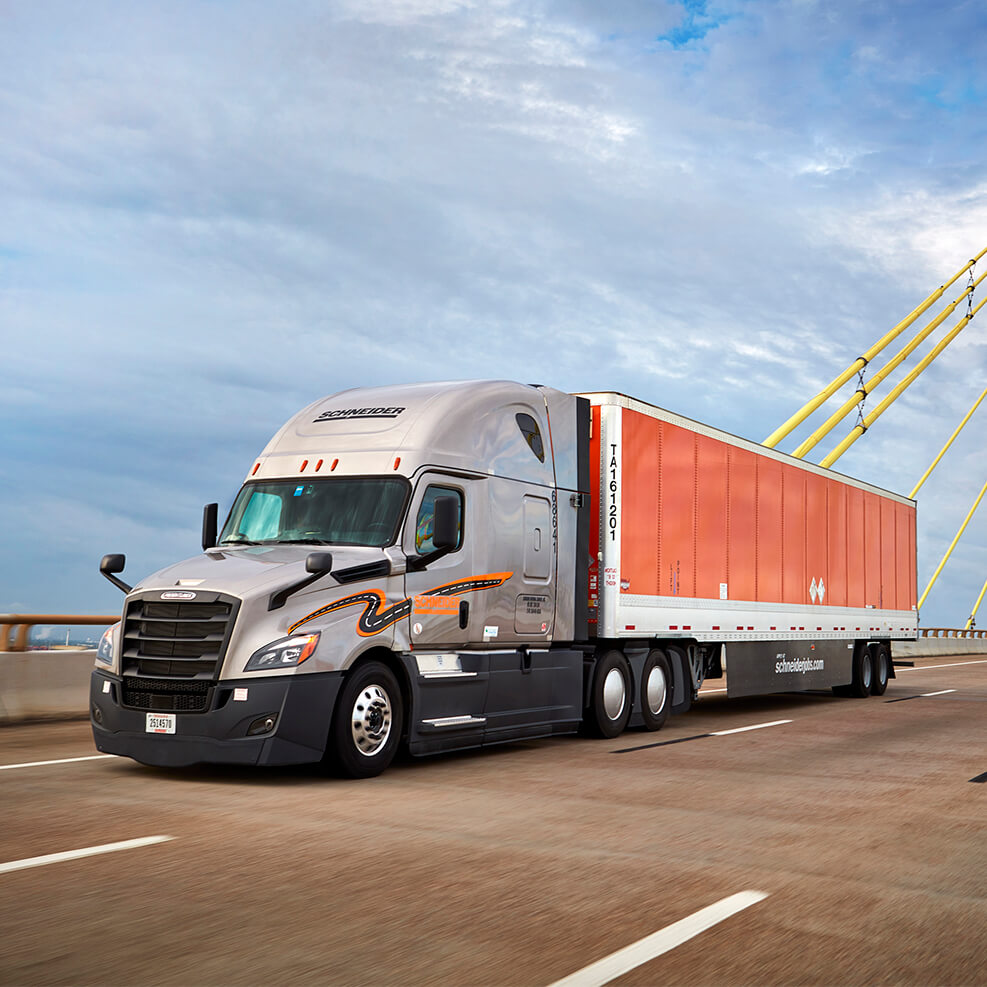 Go further with Schneider Long Haul Trucking
FTL Truckload Shipping
Our Van Truckload division provides customers with thousands of trucks and trailers throughout North America, giving you ready access to capacity. Plus, our security and technology are second-to-none. Track and trace your freight with visibility and real-time communications.
With single-point contact to our customer service team, you can expect exceptional response time. And when it comes to high-value freight that needs maximum security, our Expedited service has you covered.
Intermodal Shipping
Designed for shippers who are consistently shipping freight more than 300 miles, you can expect a cost-competitive and transit time-saving solution with Schneider Intermodal.
From coast-to-coast and across the border, intermodal allows you to move your freight with a seamless end-to-end solution.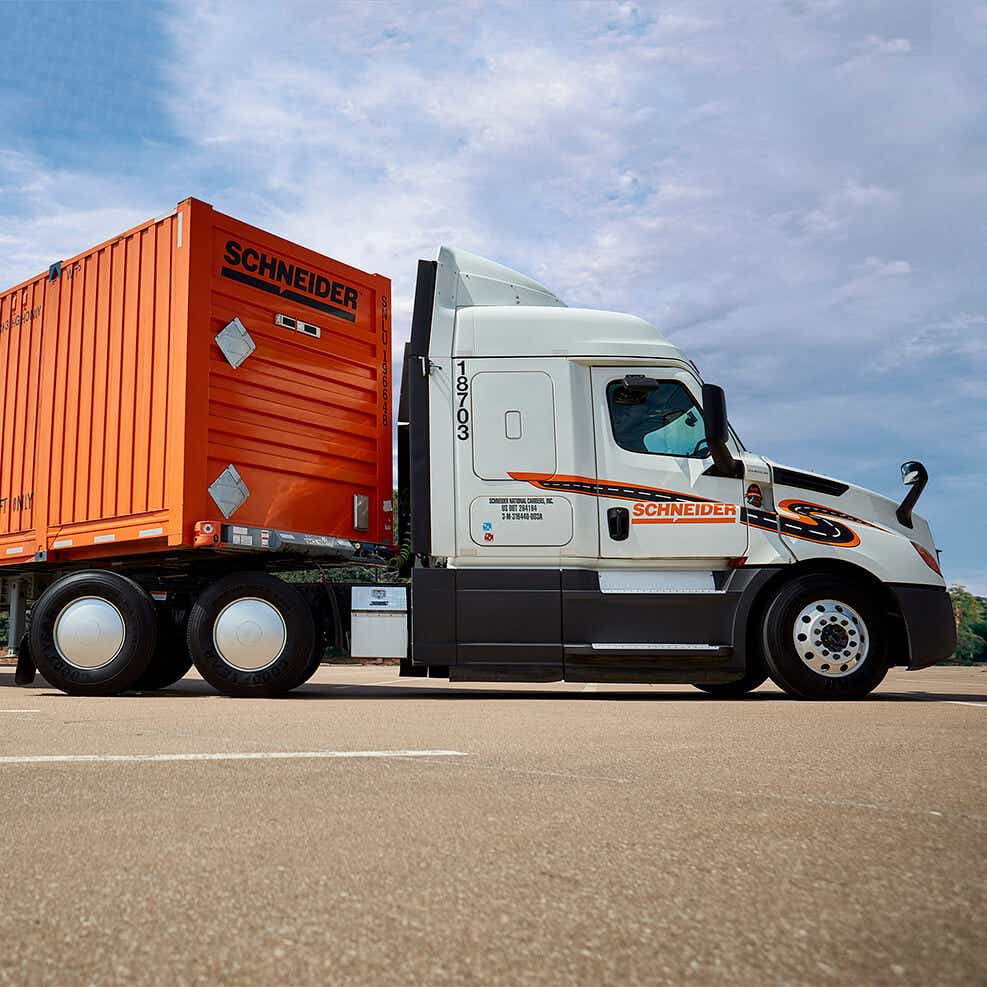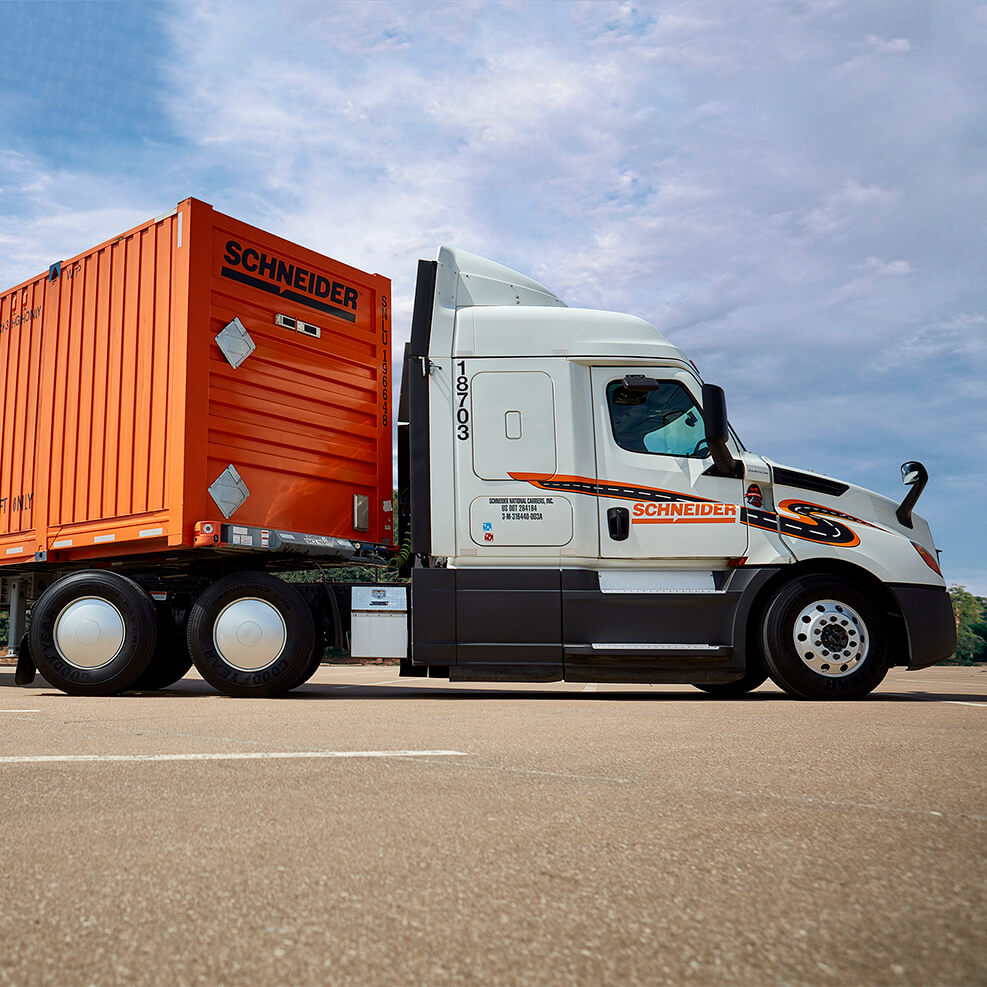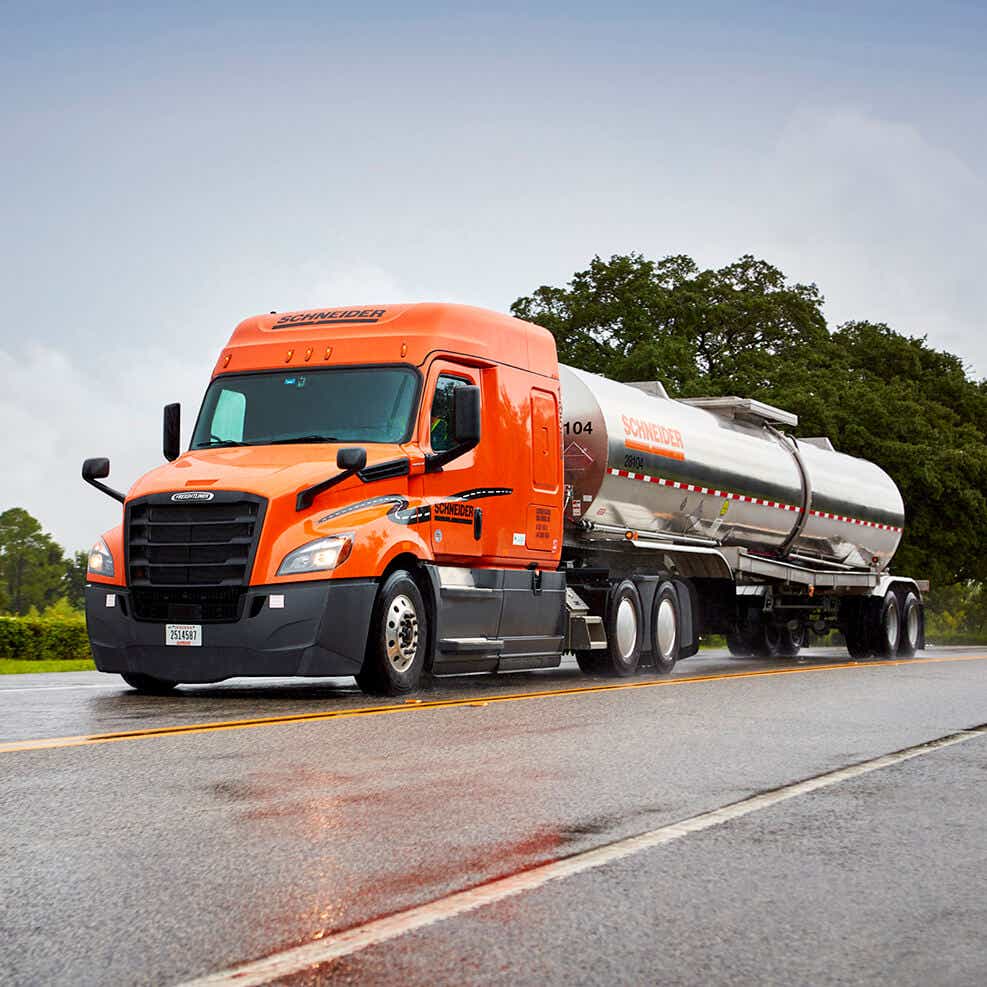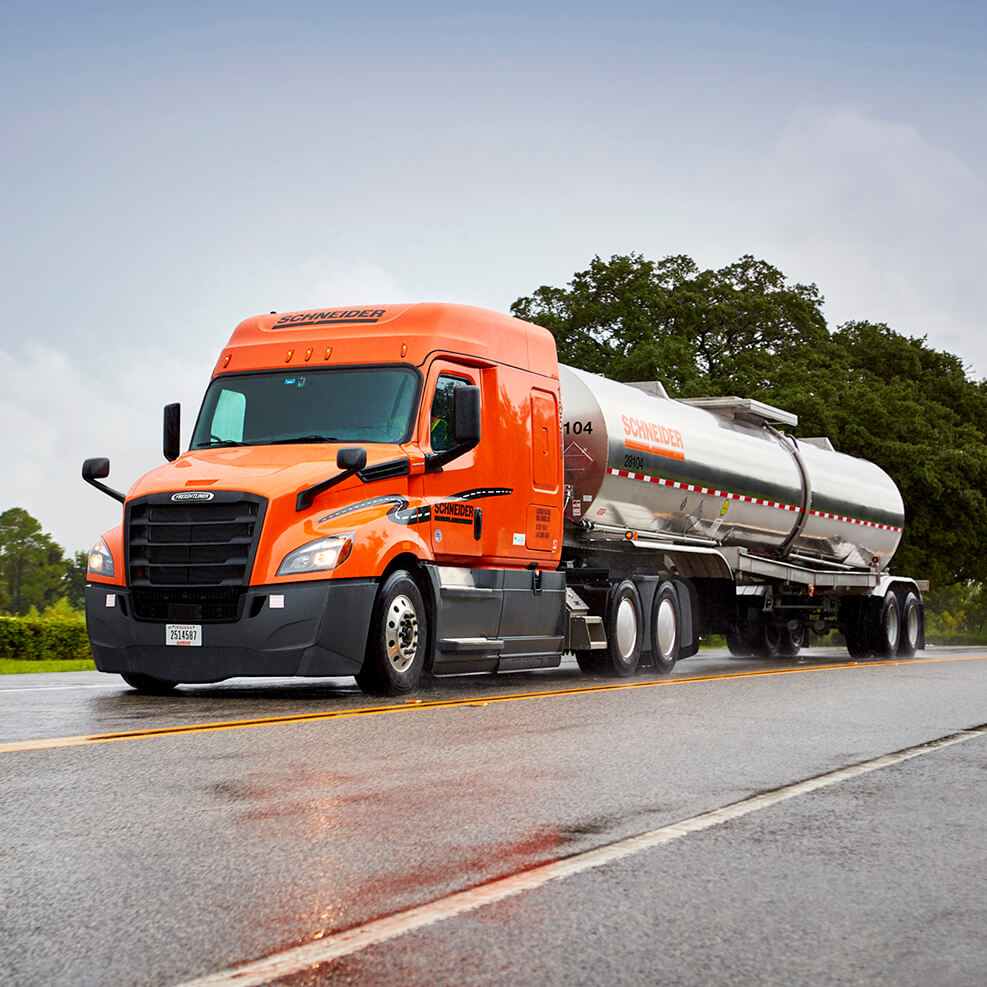 Long-haul Bulk Freight
Our national long-haul Bulk network can get your specialty chemical and liquid Bulk freight wherever it needs to go. Combined with investments in technology and equipment to ensure your freight arrives safely, our long-haul Bulk solution is unlike any other.
Bulk Express Intermodal Shipping
The perfect combination of truckload and rail, Schneider's Bulk Express Intermodal solution gets your specialty chemical and liquid bulk freight delivered safely and efficiently.
And because Intermodal uses less fuel compared to Truckload, you'll get a better rate per mile, have lower per pound transportation costs and create a smaller carbon footprint.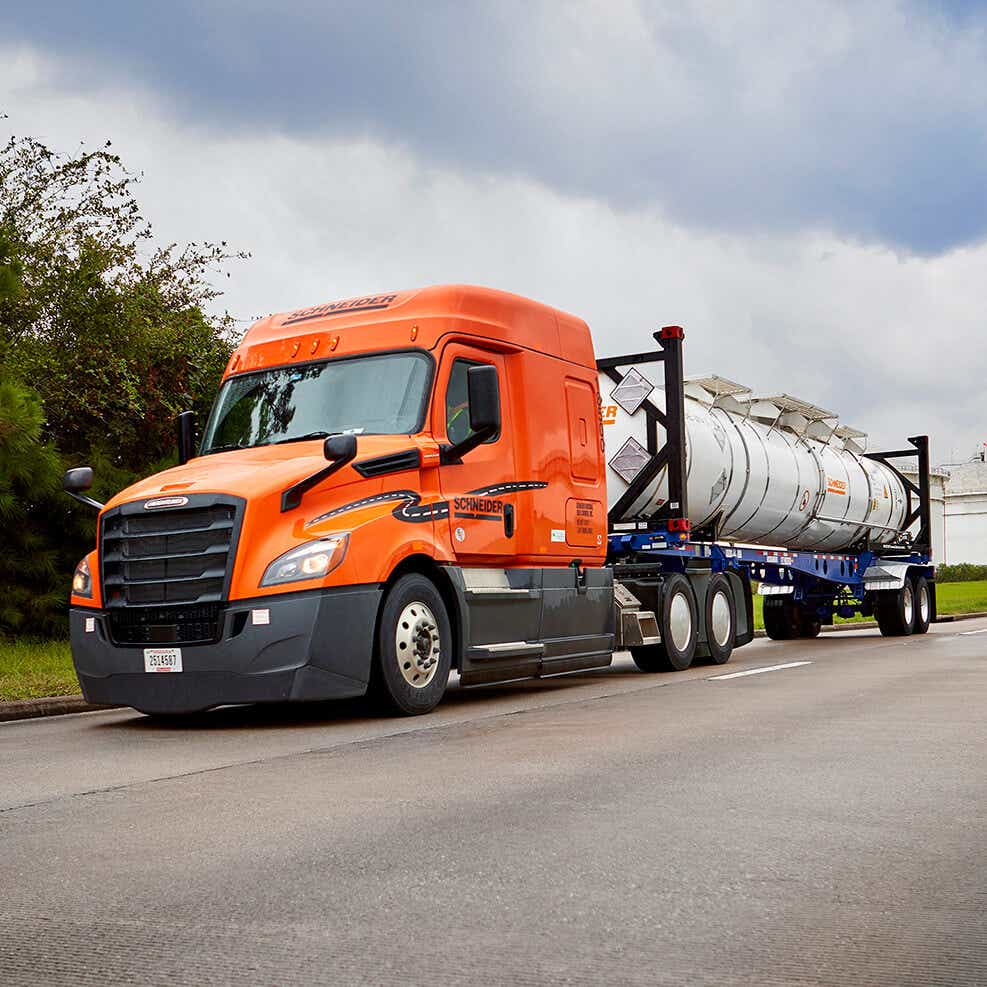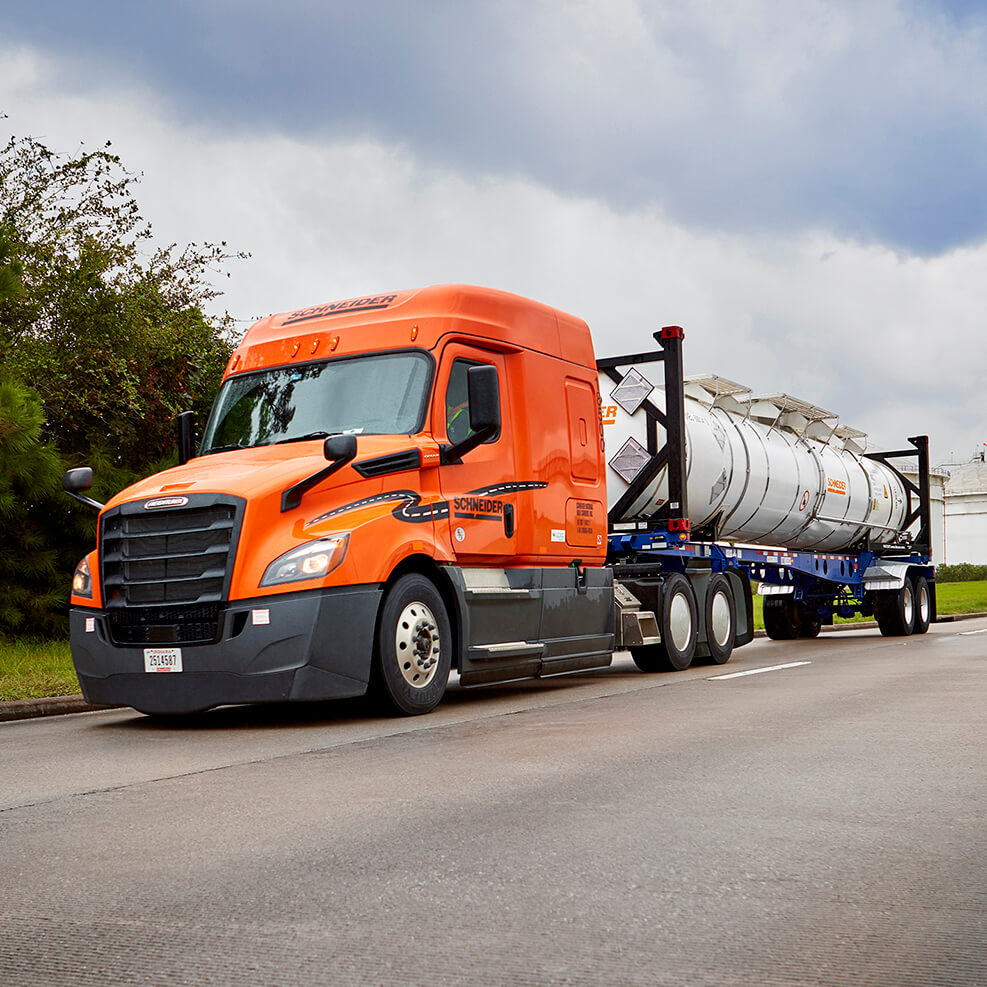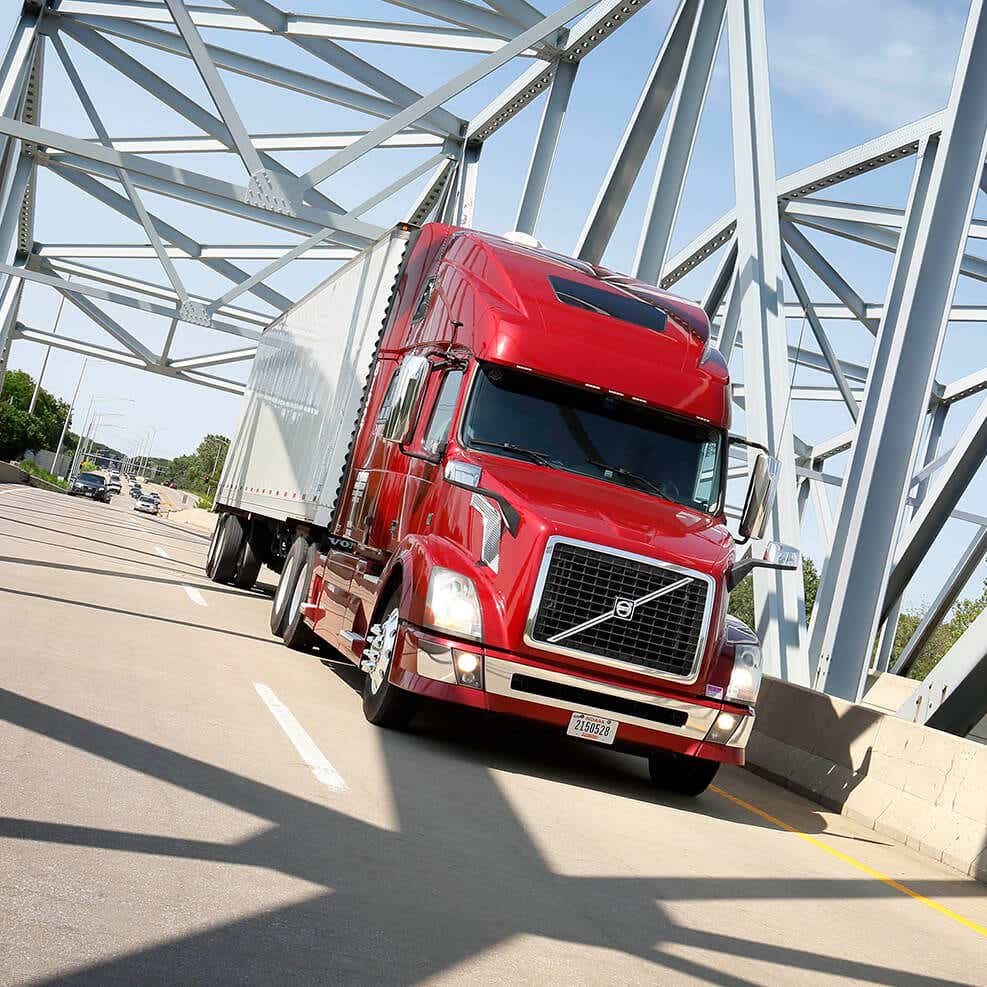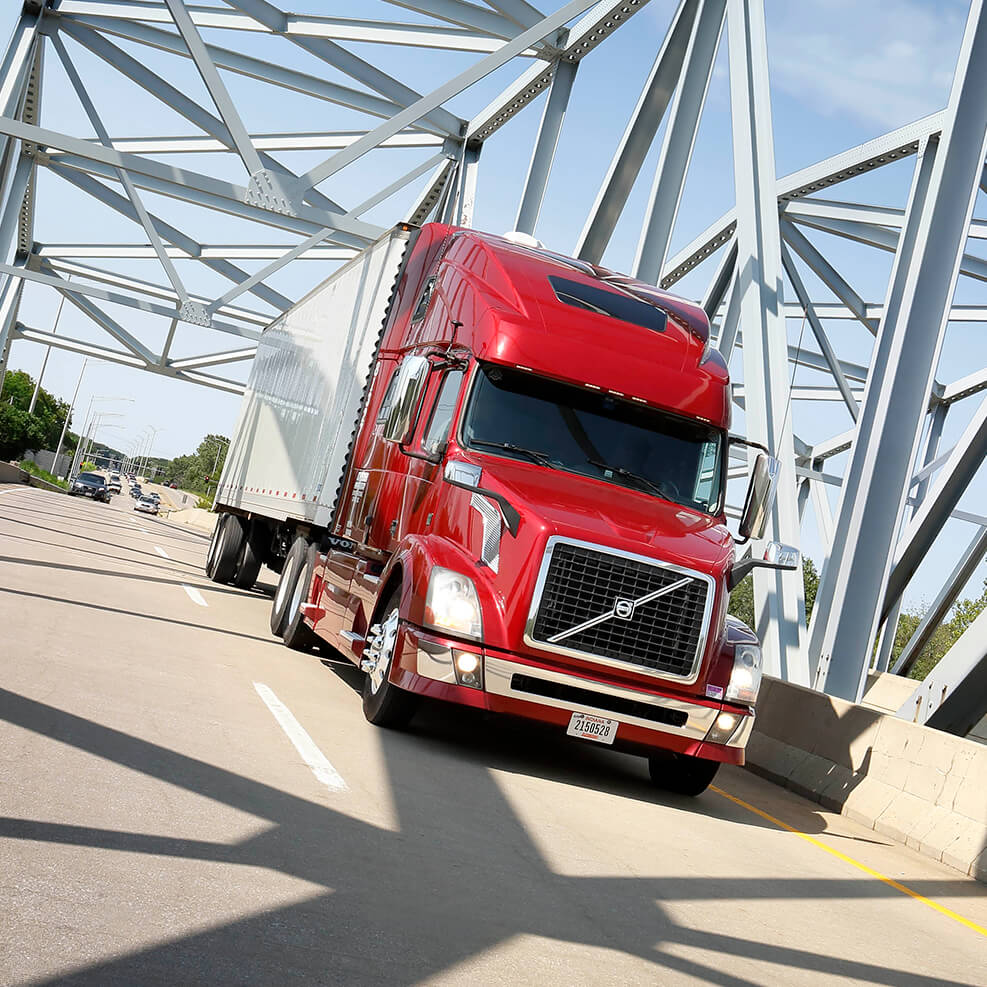 Schneider Brokerage
No matter your long-haul needs – full truckload, intermodal or specialty options – one of our 64,000+ prequalified carriers are ready to haul your freight.
Our flexibility to provide the capacity you need combined with our security and visibility to track your loads, makes our long-haul brokerage solution the answer to your business needs.
Long Haul Shipping Services
Long-haul transportation resources
Let's talk about your Long Haul Trucking Services needs
We have the solutions and services you're looking for.
Let's work together to optimize your supply chain.
Get a quote
Let's talk