Dedicated transportation services gives you more capacity
Dedicated transportation shipping provides contracted, consistent capacity for your shipping needs, giving you all the benefits of a private fleet — ready capacity, flexibility and more — without all the hassles of liability, risk, driver hiring and training.
Custom dedicated freight service could deliver big ROI if you:
Need guaranteed capacity for everyday moves and additional freight capacity for seasonal surges.
Want to avoid managing the ever-changing regulations and requirements of fleet operations.
Require unique or specialty fleet equipment and delivery techniques.
Have tight delivery windows with high-value or temperature-sensitive freight.
Desire a strategic relationship to develop shipping solutions and evolve them as conditions change.
Are looking for greater shipment predictability and more consistent pricing.
Talk to a dedicated transportation expert
trailers to meet any need
Dedicated trucking moves your business forward, no matter where the market takes you
Staying on top of shipping today means responding quickly to even the slightest shifts in the market. With Schneider Dedicated, you get a transportation carrier committed to keeping you ahead of the game.
The beauty of our custom-built solutions is that they are tailored to your unique needs — down to the last detail. But the real power is in what we pack into every Dedicated shipping relationship:
Deep knowledge of your business
By learning the ins and outs of your operation, we can optimize for today and find opportunities for tomorrow.
More scalable and flexible freight capacity
Gone are the days of scrambling to get loads covered. With Schneider's large network of drivers and equipment, we give you ready access to the capacity you need — when you need it. We also configure specialized equipment to our customers' freight needs.
Engineering expertise
Our team of sharp engineers never stops analyzing your transportation requirements and identifying new solutions that protect cargo, enhance service, save money and grow your business.
Greater transparency
Schneider knows how important trust and transparency are in dedicated carrier relationships, so we'll never make changes without sharing our thought process with you first.

Safety at every turn
Dedicated freight drivers are ambassadors for your brand, so it's imperative that they are skilled professionals who get your freight where it needs to be — on time and intact. Our driver training program embeds our core value of Safety First and Always into everyone who drives for us.
Continual investments in equipment and technology
As we work with you to design a dedicated solution to meet your goals, we're able, and always willing, to invest in new technology or engineer new equipment configurations to optimize your supply chain and bring big value to your business.
Benefit from our award-winning Dedicated shipping services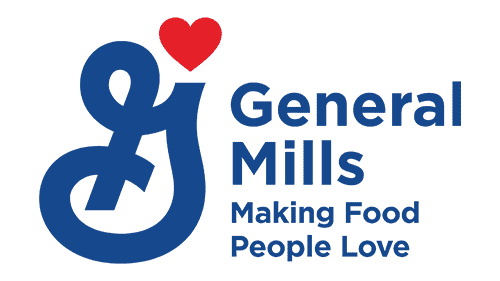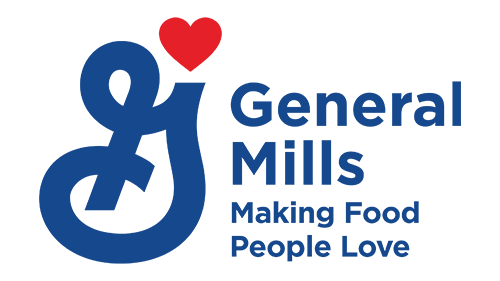 General Mills Dry Carrier of the Year, 2020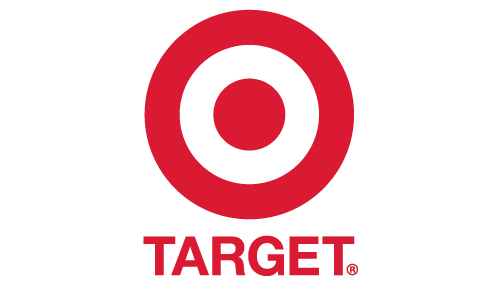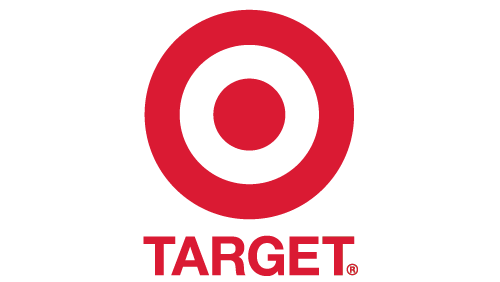 2020 Target Middle Mile Award for Best Transportation Innovator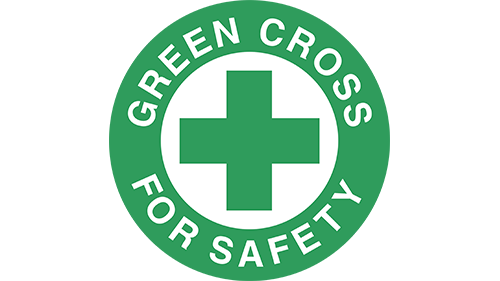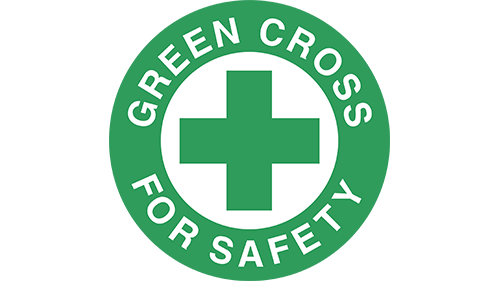 Green Cross for Safety Award, National Safety Council
Where are you on the dedicated trucking journey?
I am unsure/unclear what dedicated is
... but am interested in how it could benefit my business.
Learn more about dedicated shipping
I already use another dedicated provider
... and want to switch to Schneider.
Make the change to Schneider
I want to convert my existing private fleet
... to a dedicated service to lessen hassles.
Convert your private fleet
learn
How dedicated transportation service can benefit your business
Our Dedicated shipping service gives you the benefits of a private fleet without all the hassles. We build and maintain a fleet tailored to your unique needs, including specific equipment and freight handling requirements. Schneider's Dedicated solutions do just that — and much more. The company keeps your freight — and your business — moving forward with customized answers to your toughest transportation issues.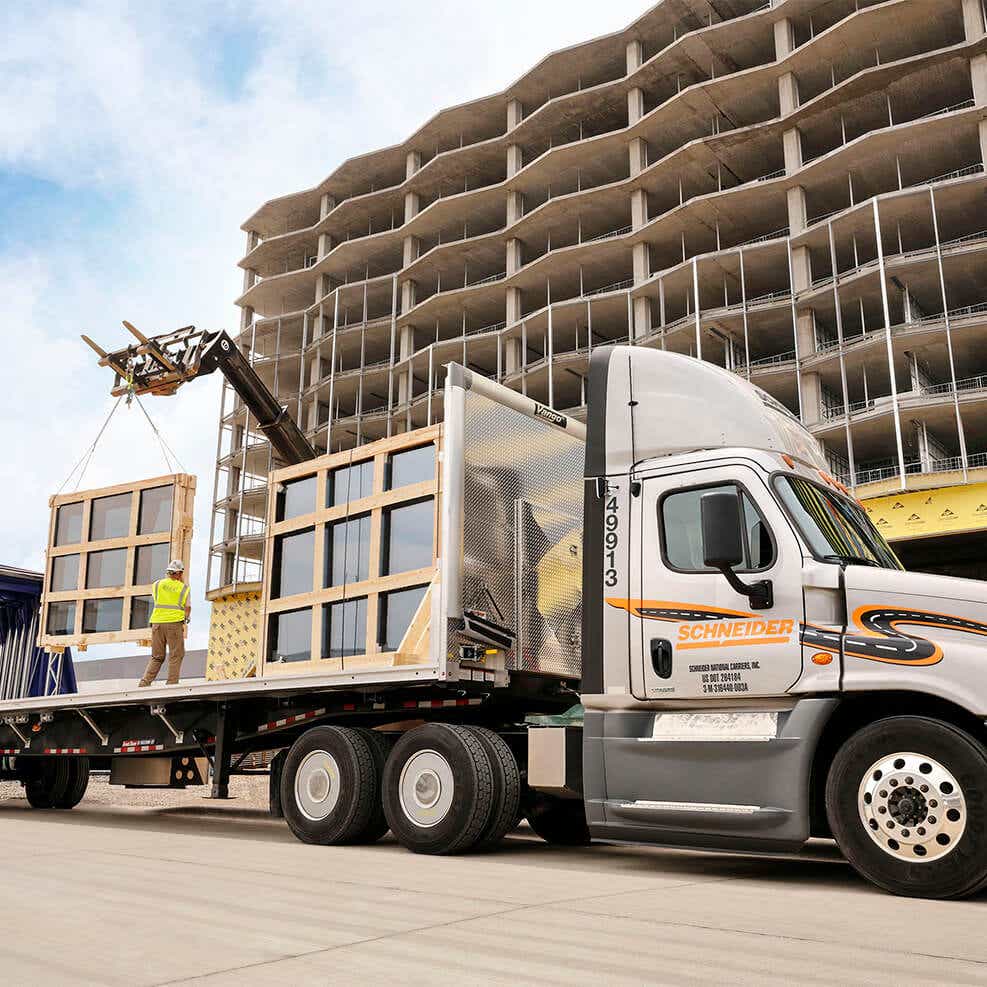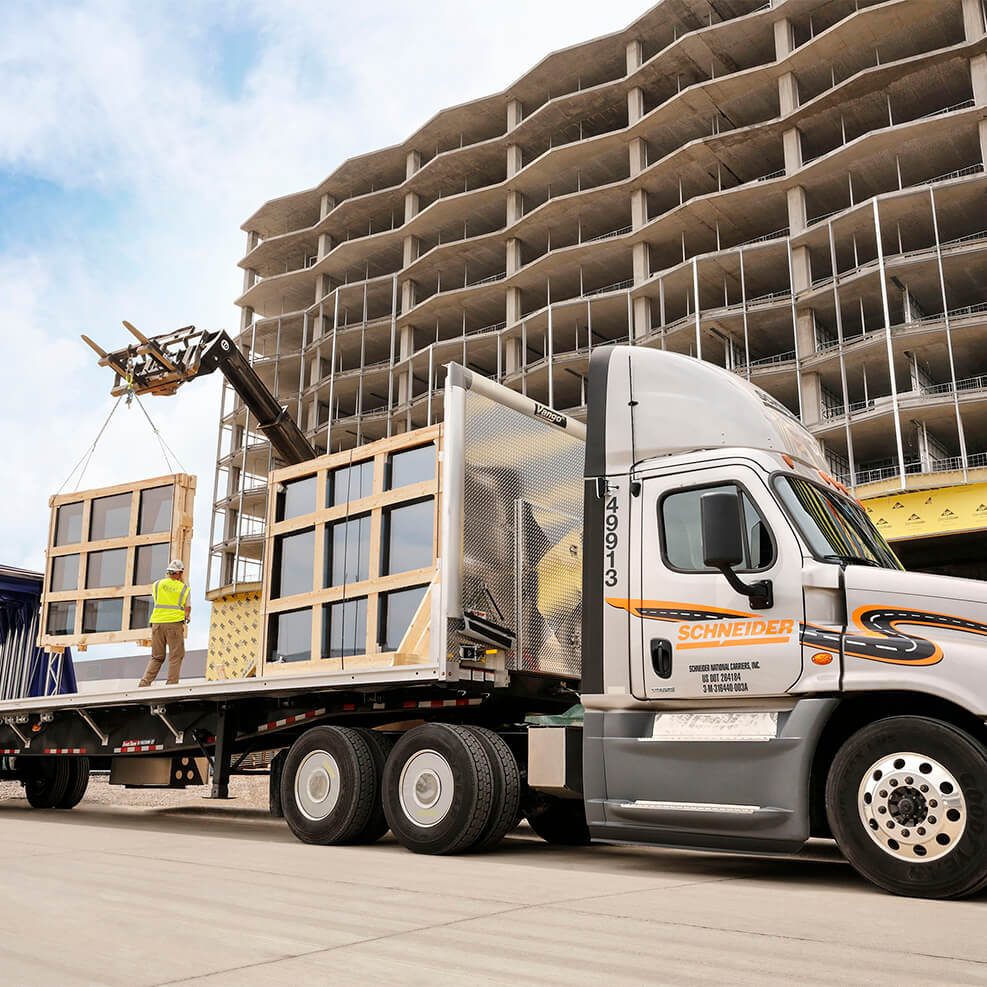 switch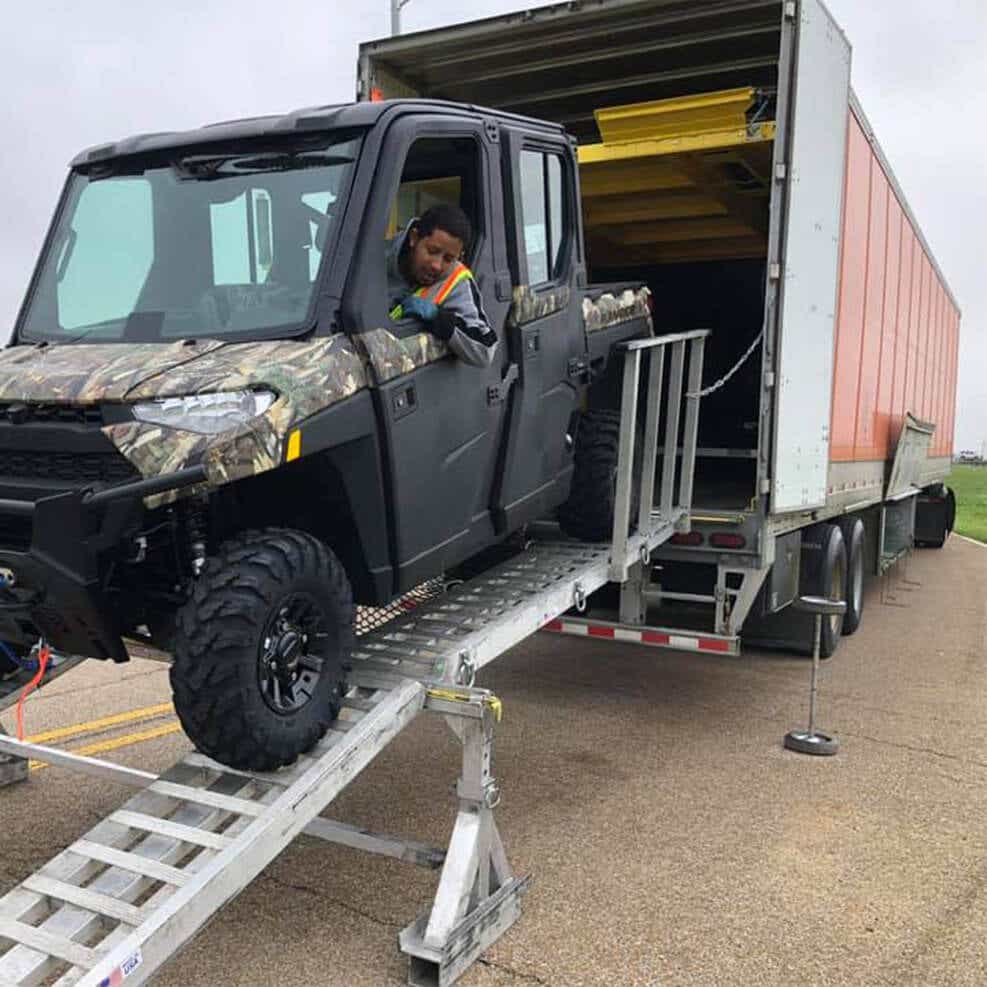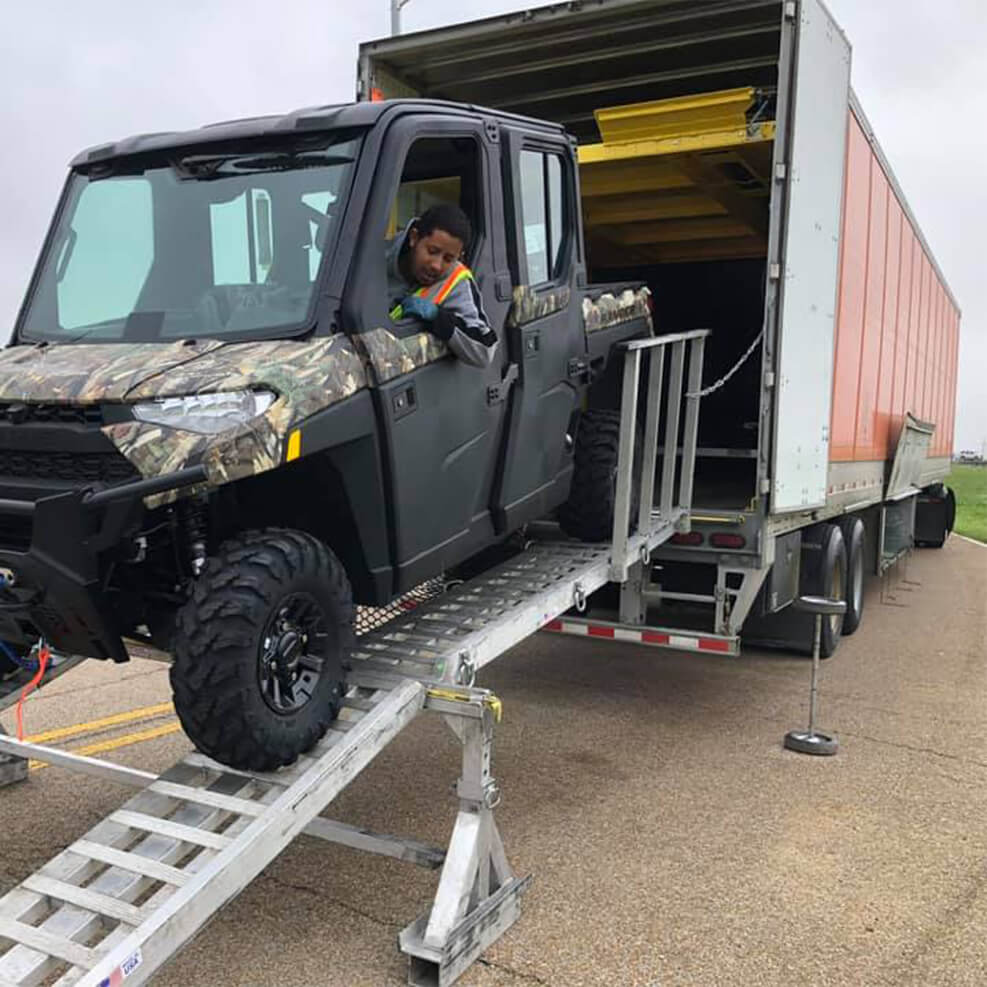 Switch your carrier to Schneider
As your business evolves, your dedicated carrier must be able to grow and change with it. Schneider has a nearly 90-year track record of finding new ways to deliver value and efficiency — and heading off problems before they start.
We offer a variety of transportation modes in our Dedicated service offerings including Dry Van Truckload, Flatbed, Refrigerated, Bulk and other specialty equipment.
convert
Convert your private fleet to dedicated transportation
Schneider private fleet conversion powers your brand with a world-class fleet, detail-driven experts and nationwide reach. Whether you're looking to fully convert to a dedicated carrier or simply supplement your fleet, Schneider offers the flexibility and control your business demands.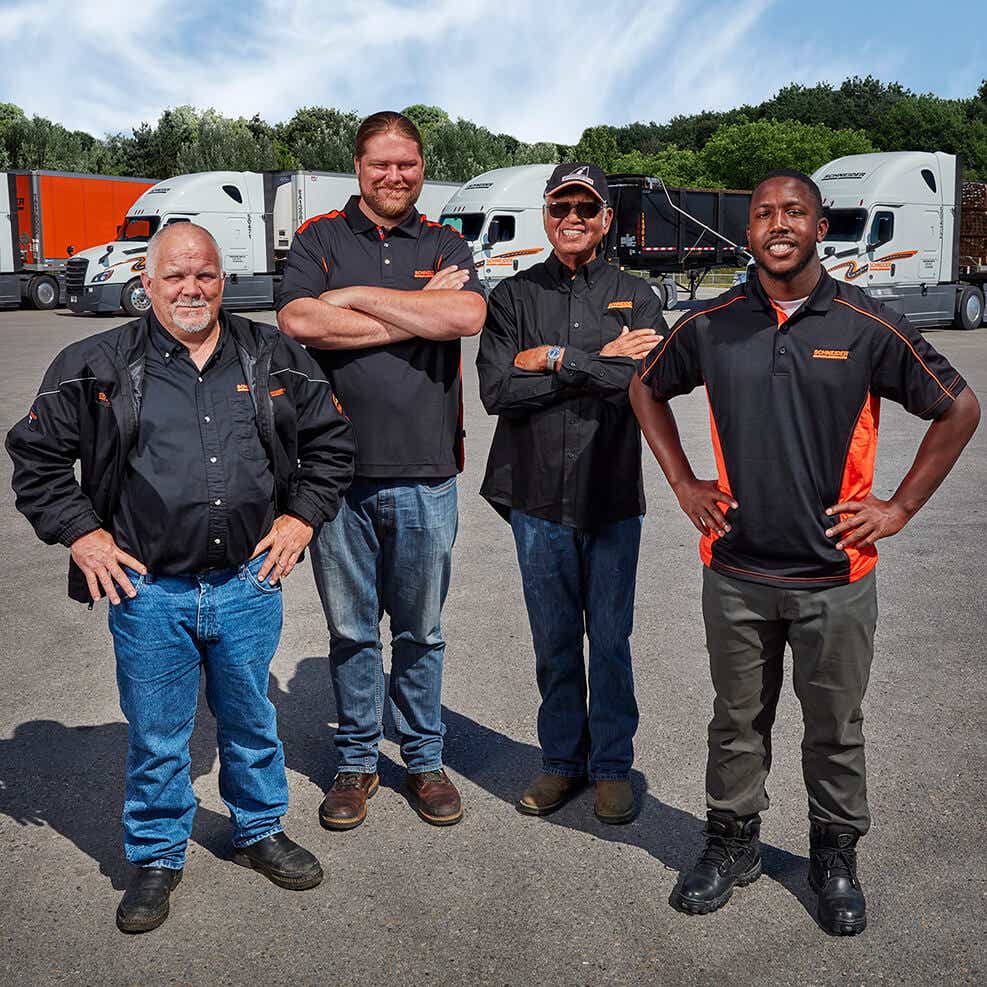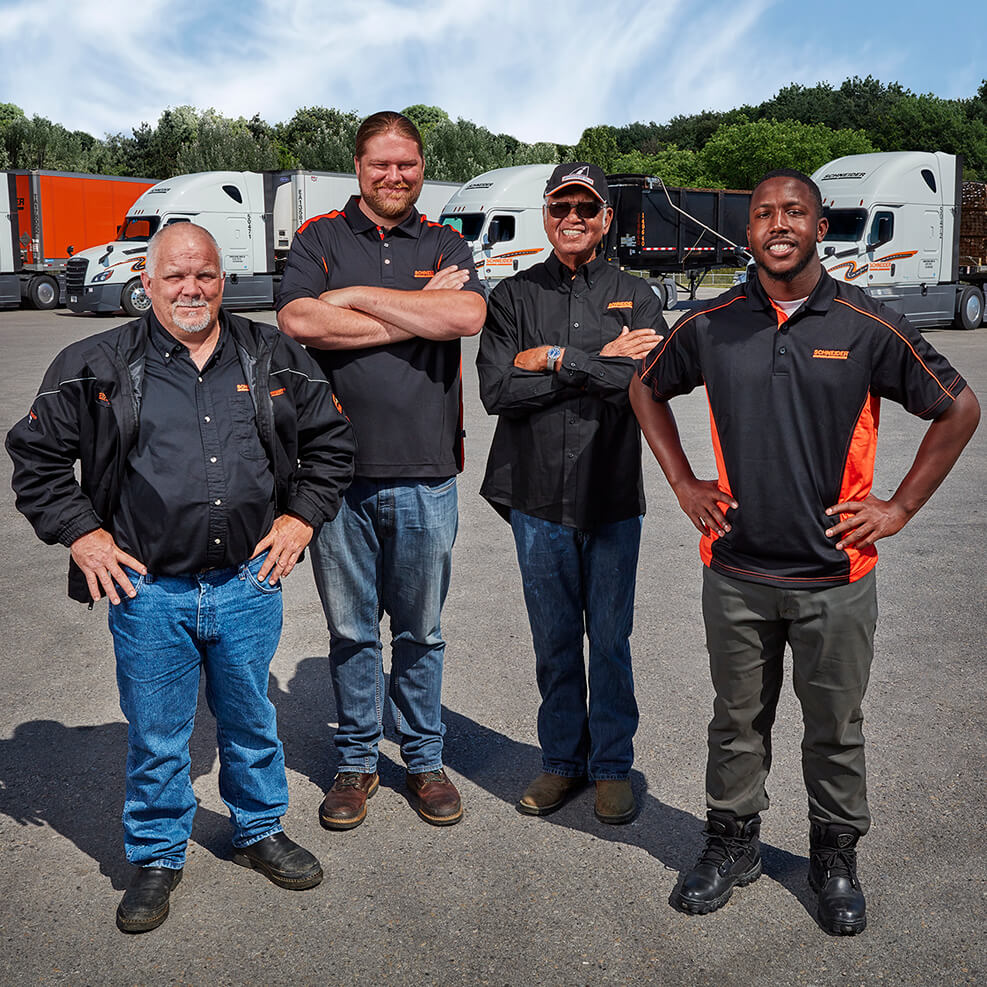 Design the fleet your business needs
Resources to help you through the process
Schneider Dedicated drivers don't just haul freight — they are invaluable members of our team and brand ambassadors for the customers they come to know and love.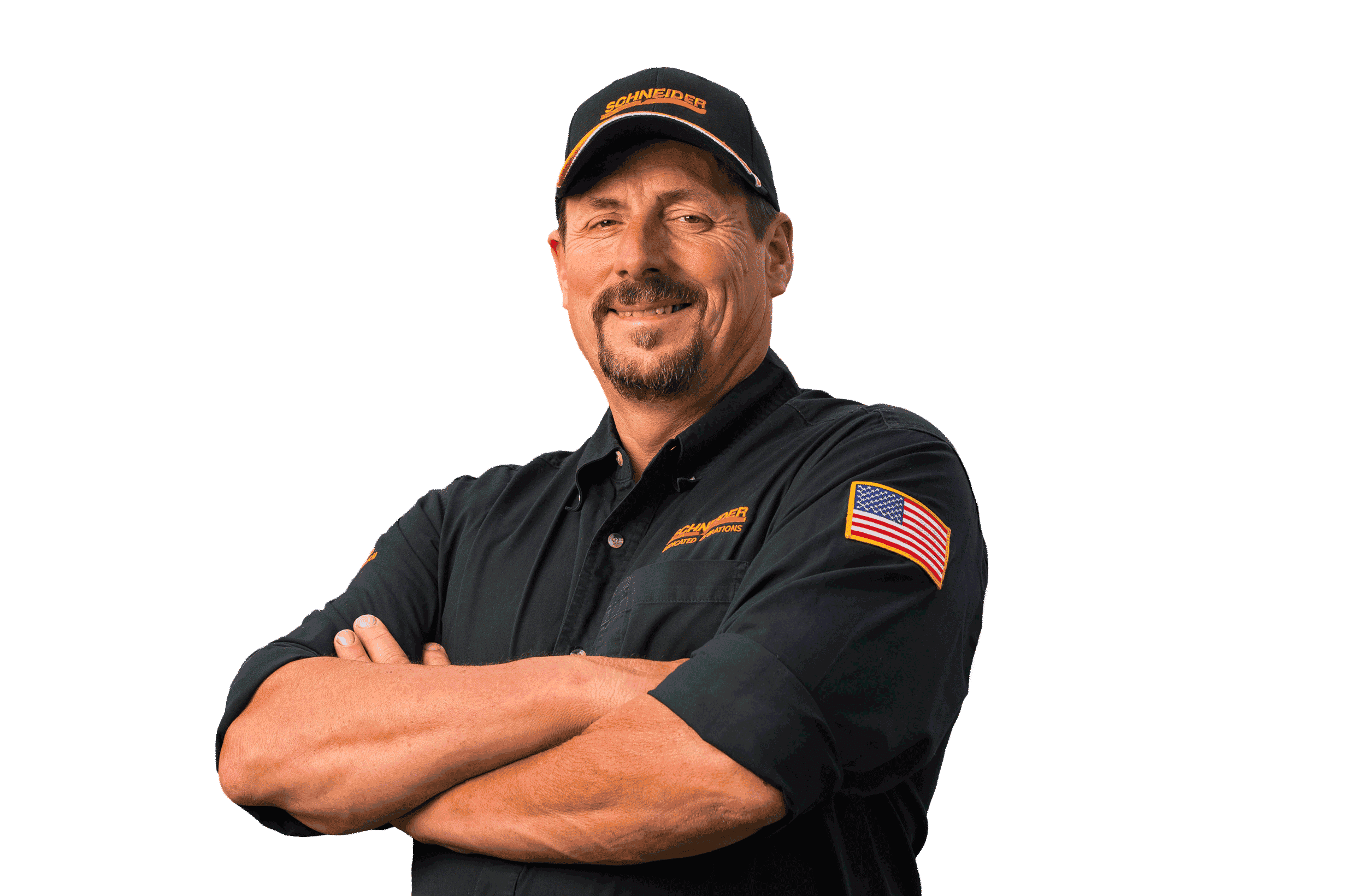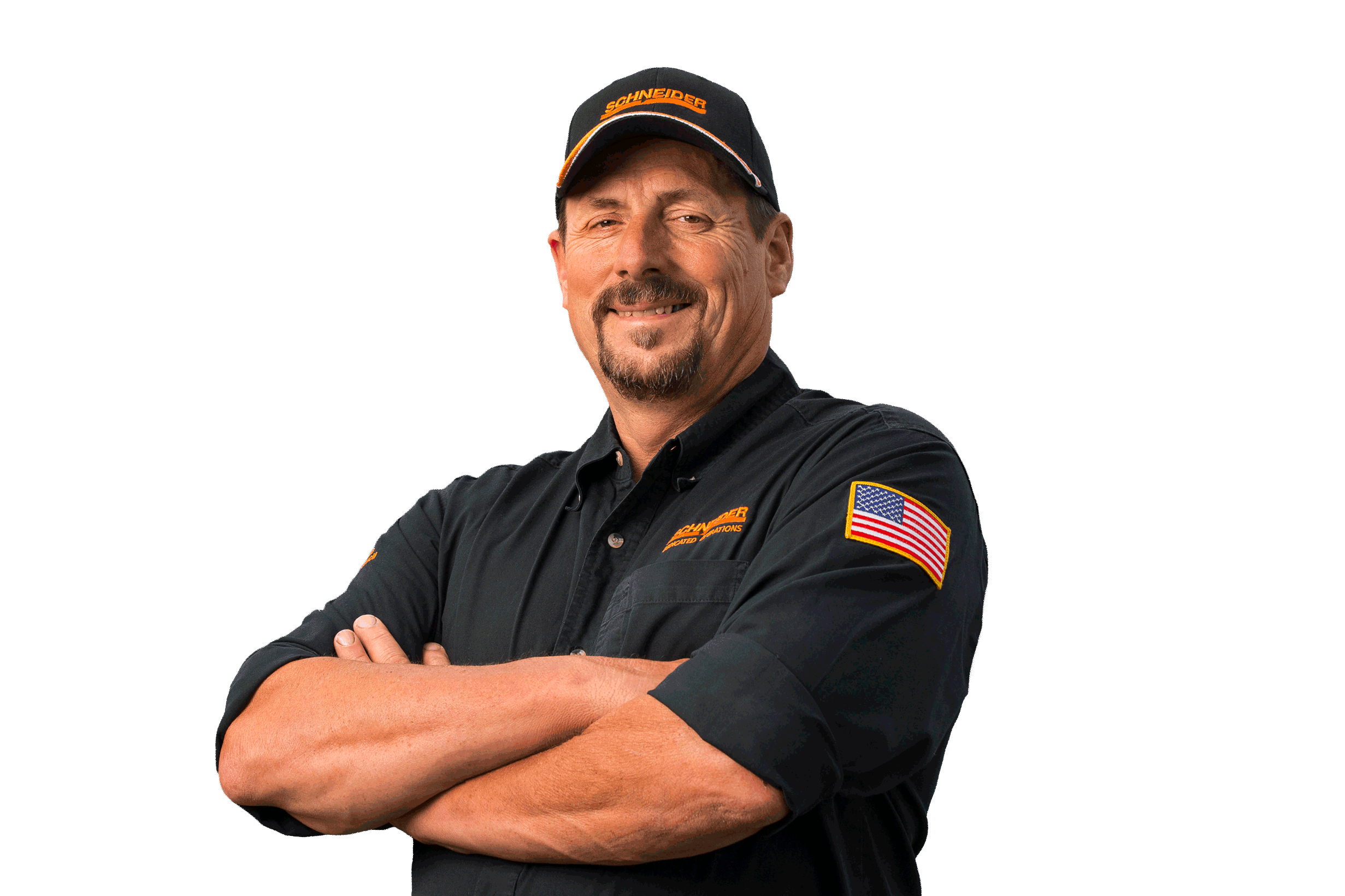 Drive your business forward
Sign up to receive our industry leading newsletter with case studies and insights you can put to use for your business.