Shipper | Market updates 1 min. read
Mexico cargo theft is a pain point for shippers – what can you do to mitigate your risk?
Trailer Theft and Cargo Disappearance in Mexico has historically been one of the biggest pain points for U.S. shippers and their cross-border logistics service providers who are receiving international raw materials through Mexico and/or manufacturing in Mexico.

Nearshoring continues to amplify and trade between the United States and Mexico increasing at record rates.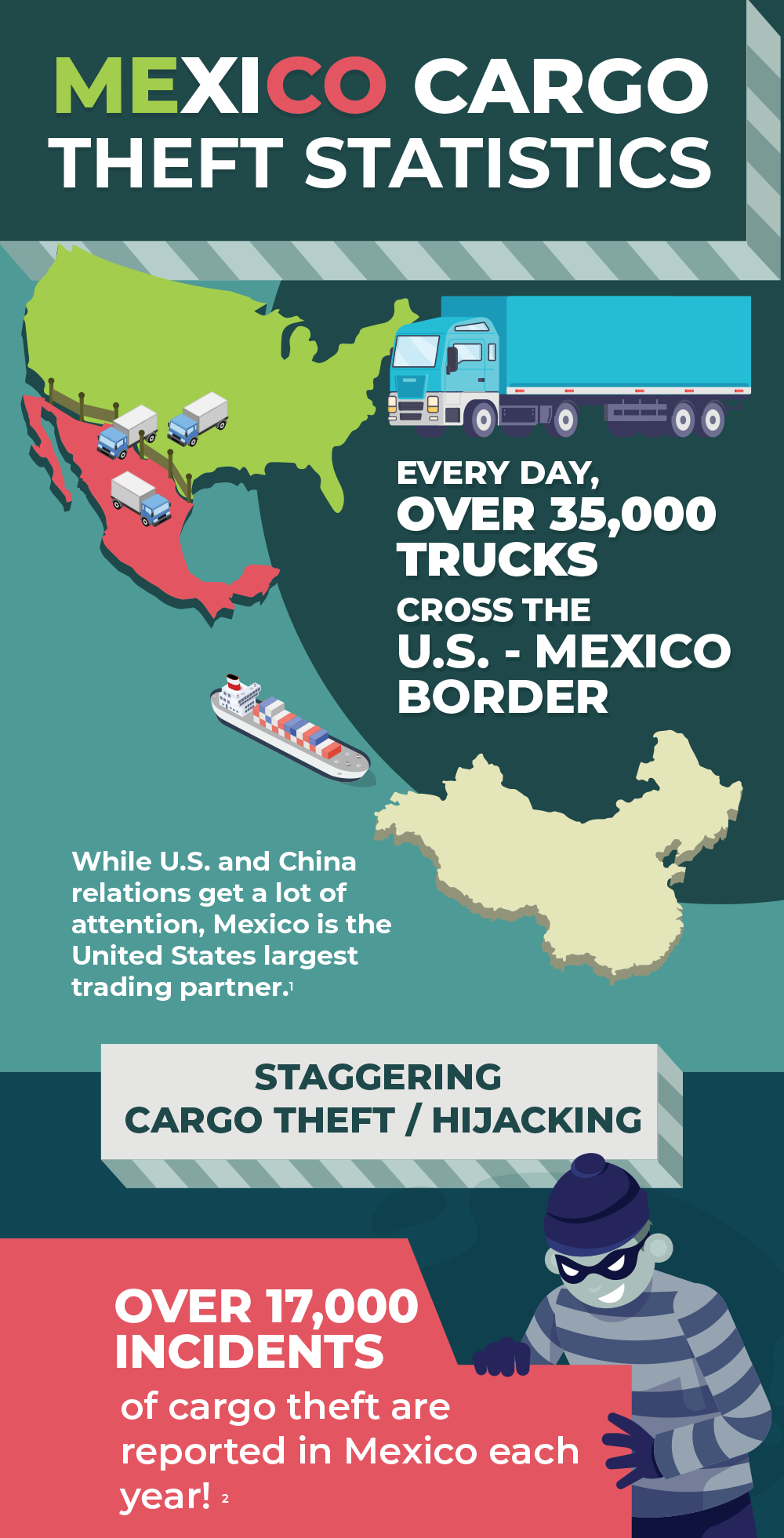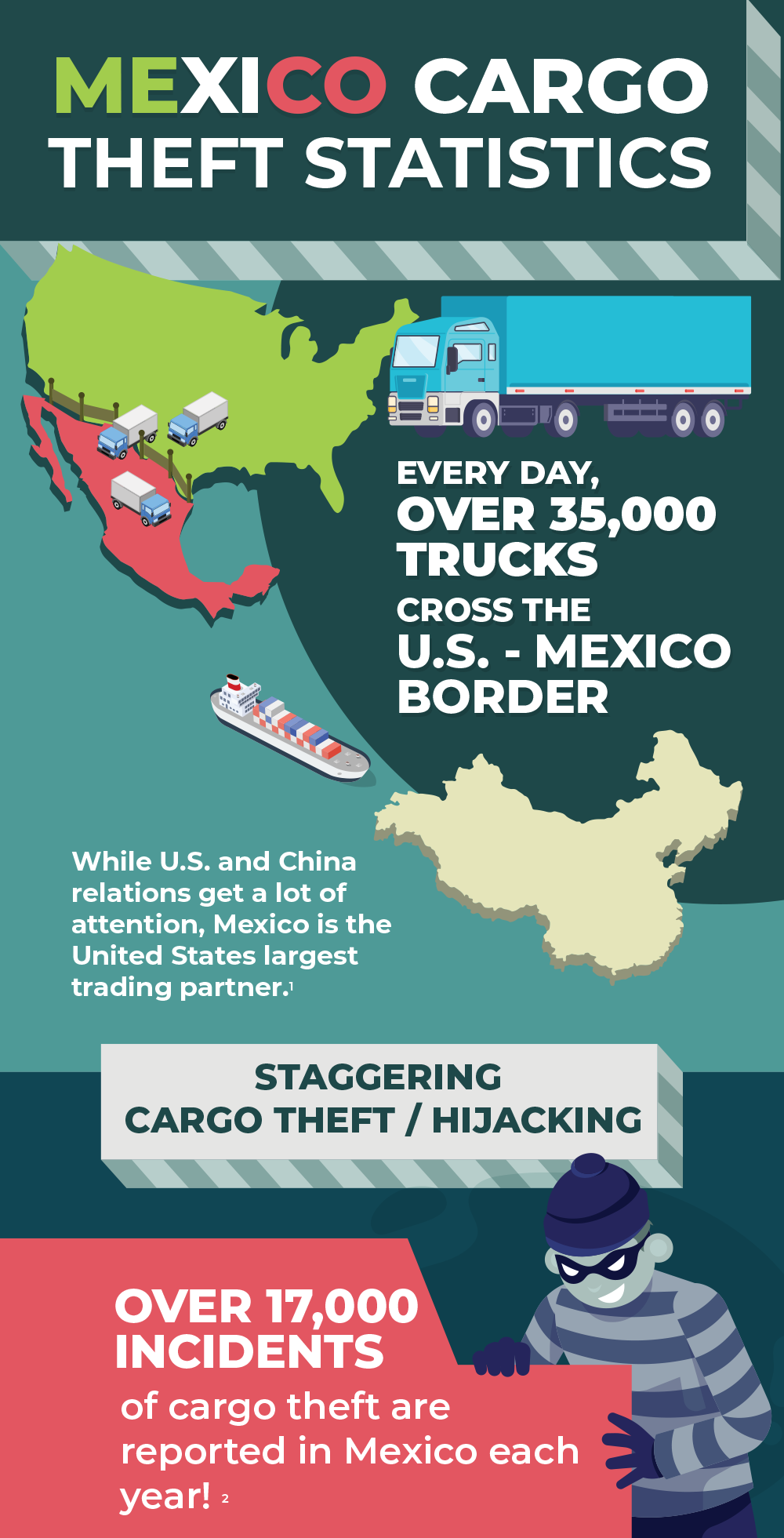 In more detail, growth in trade between the U.S. and China was only at 2.5% in 2022 – while growth in trade between the U.S. and Mexico was at 17% in 2022 – resulting in over 35,000 shipments that are now moving across the U.S./Mexico border every day. As a result, cross-border risk management has gone from an afterthought in international distribution network optimization models, to the very heart and soul of every CEO and Risk Manager that participates in trade with Mexico. 

Over 17,000 incidents of cargo theft are "reported" in Mexico each year. The word "reported" is emphasized because most thefts and cargo claims go unreported in Mexico due to the low liability limitation law. Liability Law is SIGNIFICANTLY different between the United States and Mexico. In Mexico, liability is limited to an amount equivalent to 15 days of the minimum daily wage then current in the Federal District per ton. That translates to only about $1,250 in coverage for an average 40,000-pound trailer. This should turn heads as in the U.S., you will have coverage for at least $100,000.
For example, in the case of a total load loss on a shipment valued at $100,000, you will receive $98,750 LESS in Mexico unless you implement All-Risk full value Borderless Coverage. If the load value goes up to $250,000, you will most likely be using a motor carrier that has a $250,000 policy, so you will have full coverage in the U.S. In Mexico, you will still only receive $1,250 in coverage even though the value increases. In the case of a total load loss, you would receive $248,750 LESS that in the U.S. unless you implement Borderless Coverage.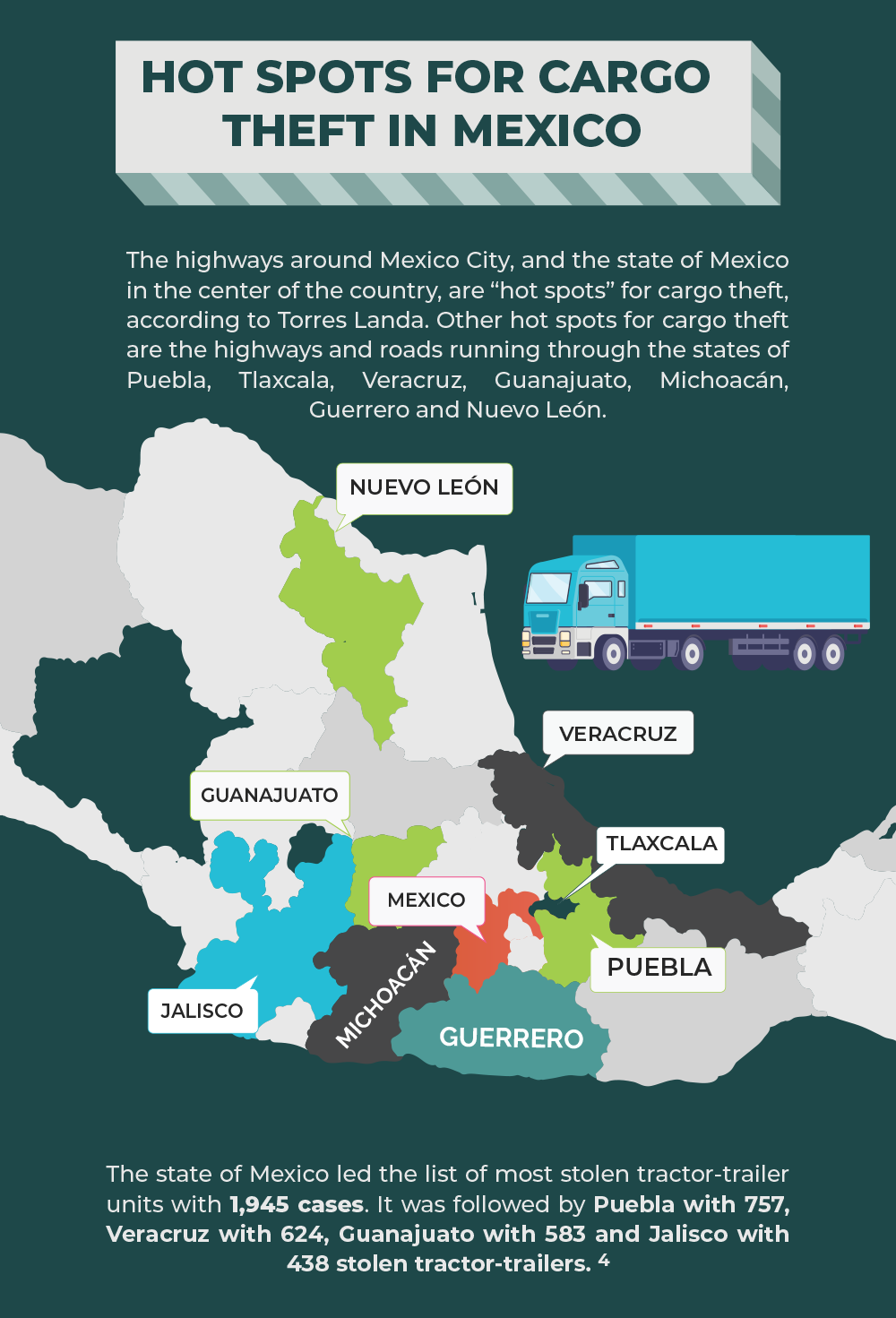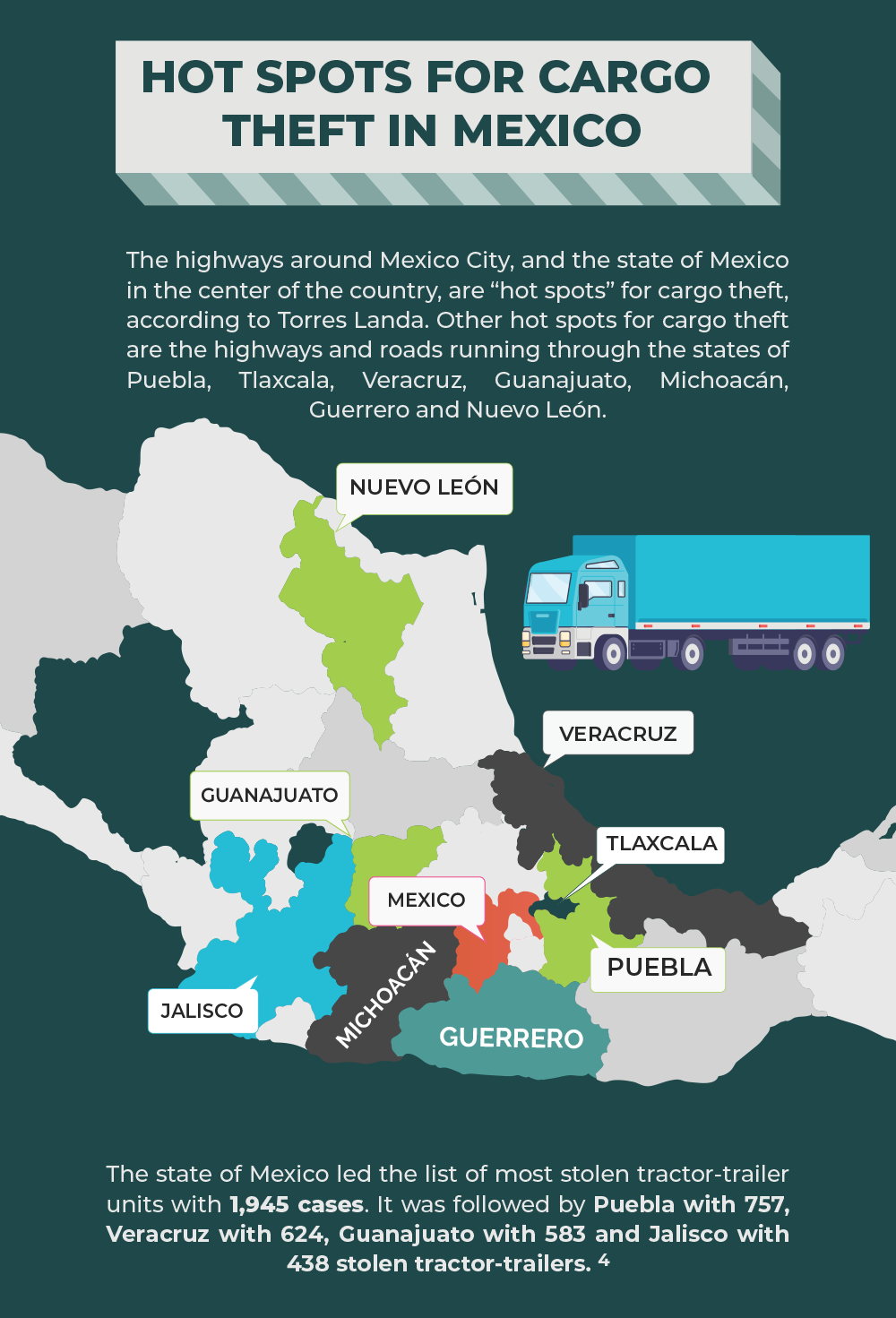 The Hot Spots for cargo thefts in Mexico are the Non-Toll highways in Puebla, Tlaxcala, Jalisco, Veracruz, Guanajuato, Michoacan, Guerrero, and Nuevo Leon. 
The state of Mexico led the list for most stolen tractor-trailer units with 1,945 cases. It was followed by Puebla with 757, Veracruz with 624, Guanajuato with 583, and Jalisco with 438 stolen tractor trailers.
The most common stolen commodities are fuel, auto parts (tires top the list), electronics, liquor, consumer Goods, and metals (steel tops this list). 
What can shippers do to mitigate the risks of cargo theft in Mexico?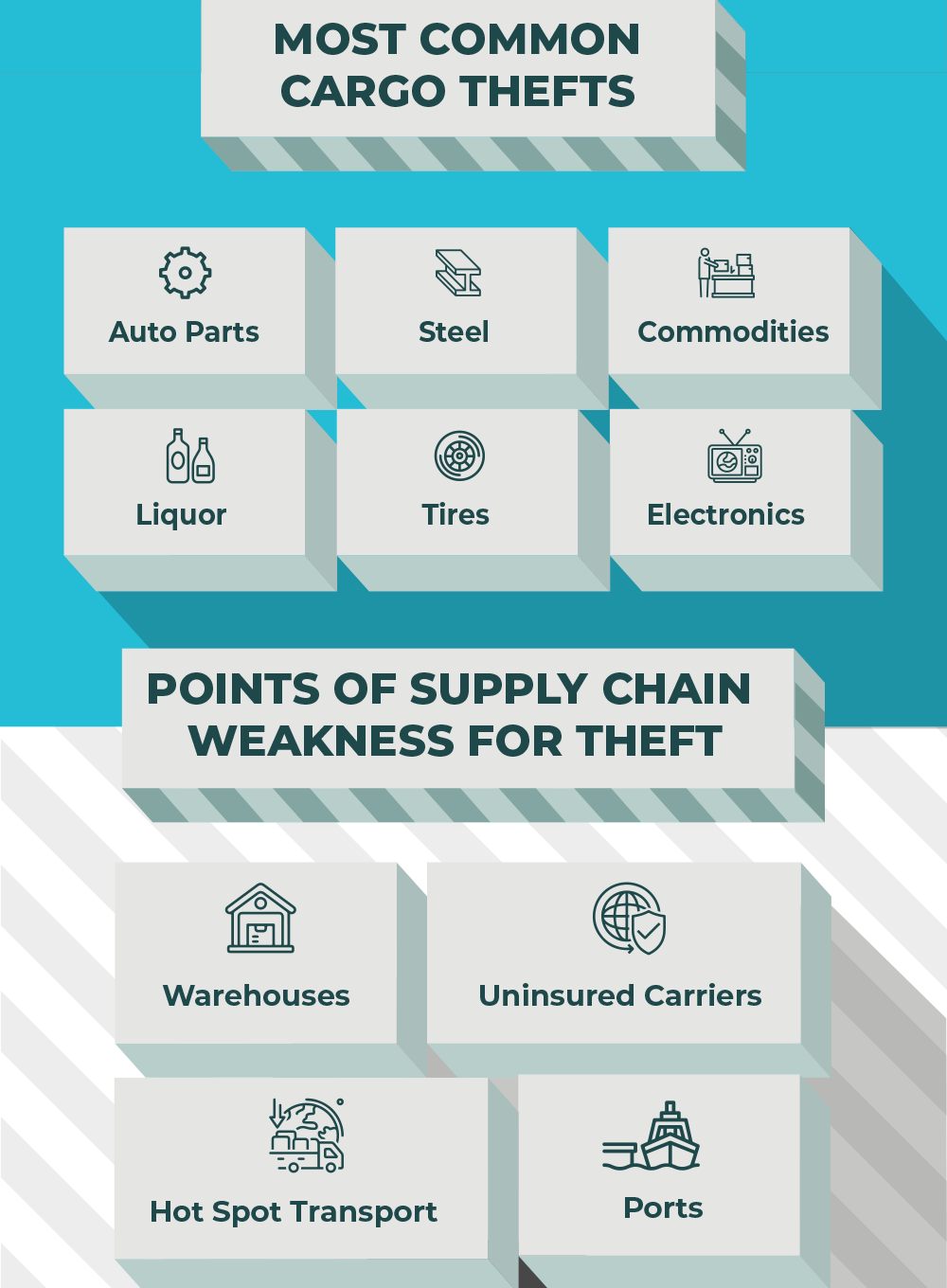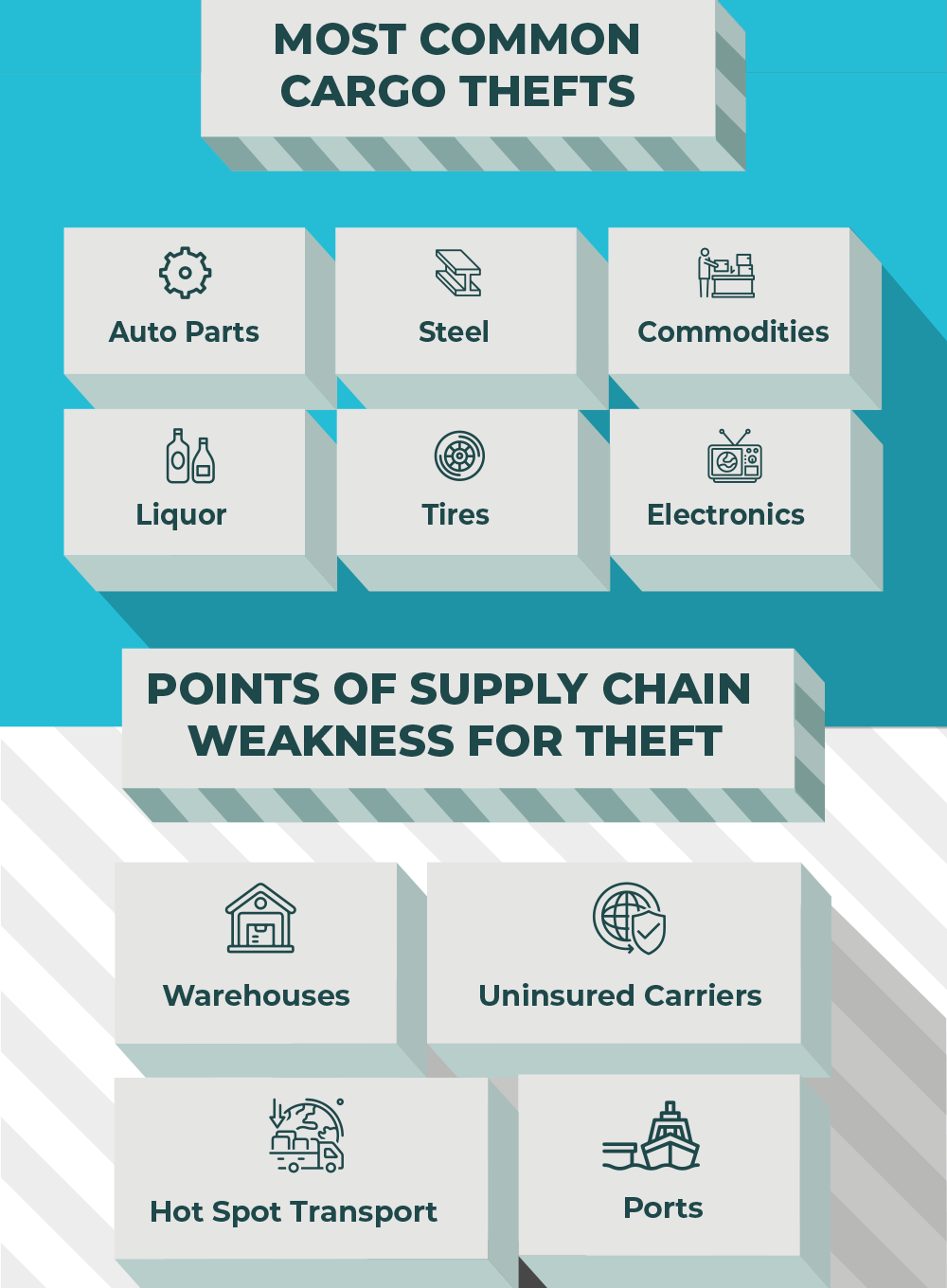 As one of the largest cross-border transportation providers, in Mexico for more than 30 years, Schneider works with Reliance Partners, the largest transportation and logistics specific insurance agency in the United States to help shippers mitigate the risks of cargo theft in the United States. 
Reliance Partners' Borderless Coverage program provides insurance and risk management solutions specifically for top cross-border motor carriers, logistics service providers, and shippers. Schneider partners with Reliance Partners in these areas to tackle cross border risk management pain points.  
Hi-jackings and cargo disappearance can completely shut down supply chains, so shippers have come to Schneider and Reliance Partners for collaborative solutions. Woven into Schneider's asset offering are key cross-border risk management tools that shippers need, which are difficult to get from even the most reliable logistics service providers.  These items stand out most in Schneider's cross-border offerings: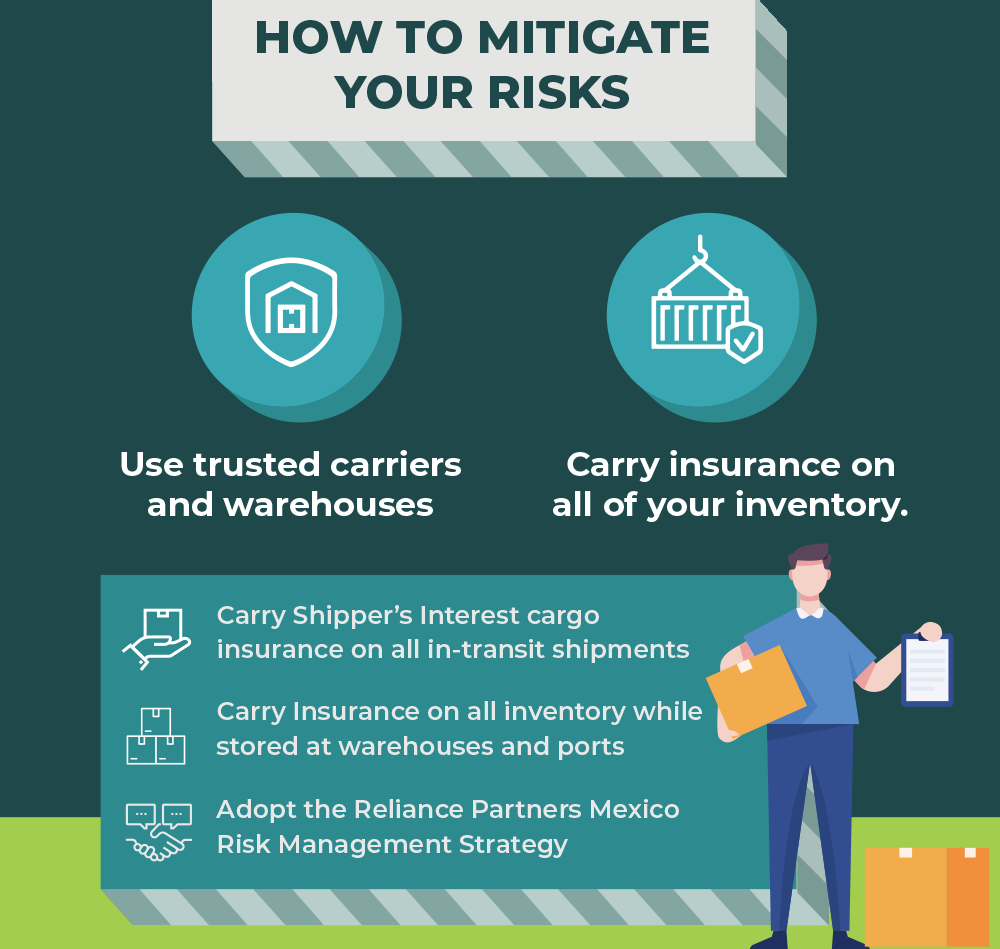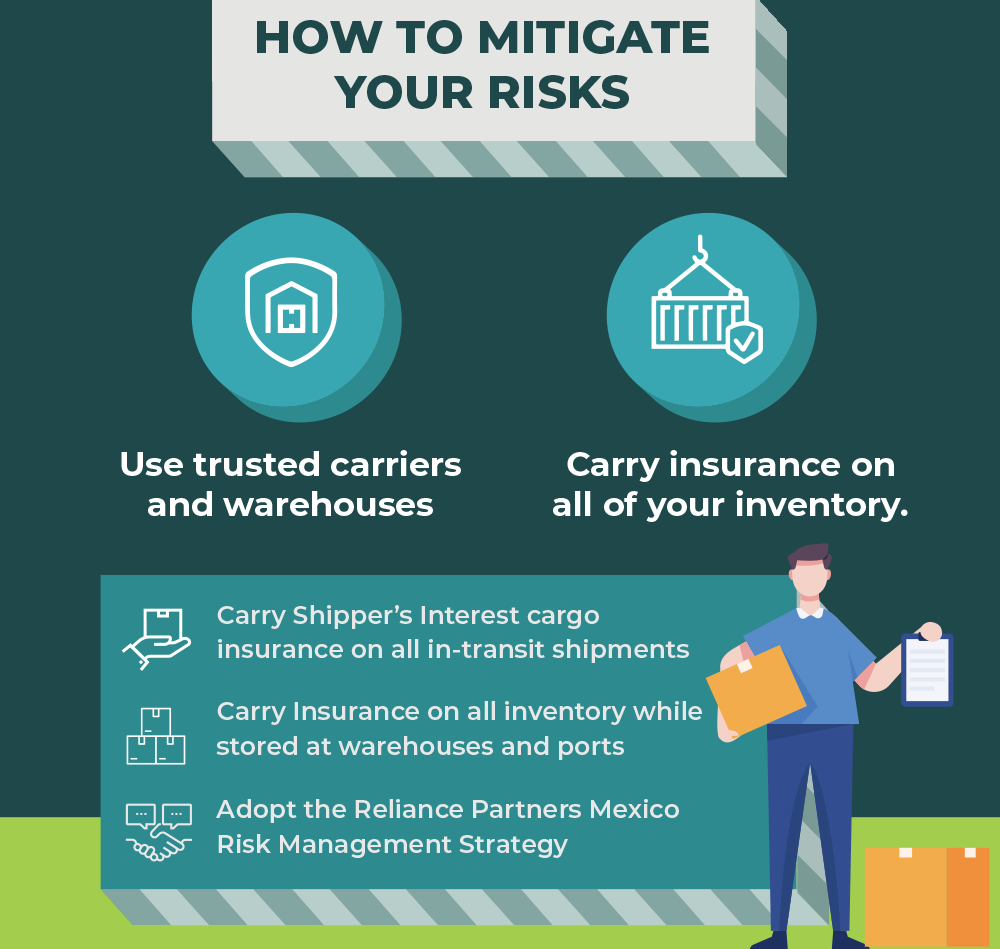 When requested, Schneider through Reliance Partners can

provide

an

All Risk

Shipper's Interest Cross Border Cargo Insurance

INCLUSIVE of theft from the moment of pickup in Mexico until delivery in the U.S. (and vice versa and for Mexico only). This becomes your primary policy. It has low deductibles and provides you the coverage you need in Mexico as opposed to you relying on your global or self-insured policy that will have a high

deductible

.
Schneider

has the ability to

offer r

eal-time shipment tracking across all modes

, which can include

 

i

n cab, on-trailer, and in-cargo tracking options

on all its shipments and recommends that all shippers opt in for this in Mexico.

Dedicated capacity solutions

allow you to contract Schneider's equipment and drivers for your consistent, long-term routes.

Intermodal capacity solutions are offered throughout the manufacturing belt of Mexico, which are more secure than truckload

as the freight moves long distances without stopping and is often

composed

of two stacked containers on the railroad.

Schneider's Mexico Risk Management team works closely with your risk management to define challenges, implement solutions, and adapt as supply chains adjust. If you'd like to learn more, start the conversation with us below.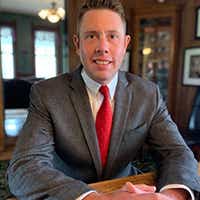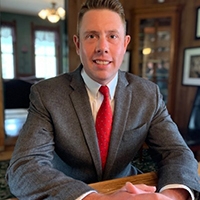 Written in collaboration between Schneider and Reliance Partners.
Mark Vickers is the EVP and Head of International Logistics at Reliance Partners.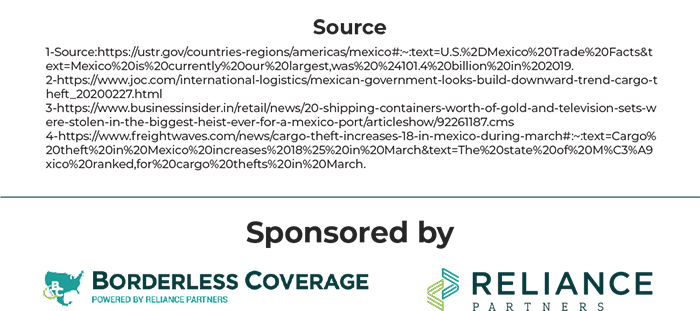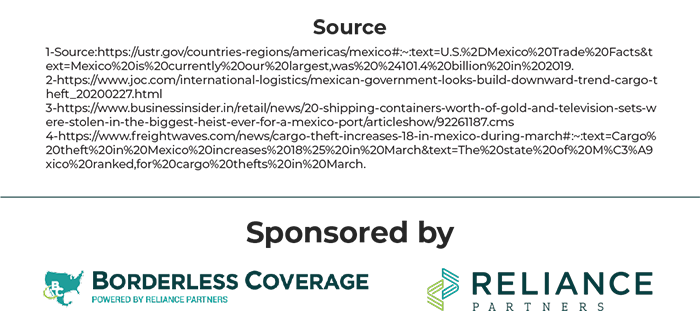 About the Mexico transportation market update
Schneider publishes this regular transportation market update to keep you informed of freight market conditions, supply and demand influencers, and disruptions that may impact your supply chain. 
This report is developed by leveraging data and analytics from multiple transportation industry resources.
This report focuses on the Mexico Transportation Market. View the full Transportation Market Update here.
Weather advisory page -- For the latest information on hurricane season and the impacts on supply chains, please see our weather-advisory page.
Drive your business forward
Sign up to receive our industry leading newsletter with case studies and insights you can put to use for your business.