Shipper — Presentation
Mexico Market Transportation Update
Schneider publishes this regular transportation market update to keep you informed of freight market conditions, supply and demand influencers, and disruptions that may impact your supply chain. 
This report is developed by leveraging data and analytics from multiple transportation industry resources.
This report focuses on the Mexico Transportation Market. View the full Transportation Market Update here.
Weather advisory page -- For the latest information on hurricane season and the impacts on supply chains, please see our weather-advisory page.
November 18, 2022 , 2022 Report - Mexico Transportation Market Update
Laredo Outbound Tender Volumes still competitive with 2021

Outbound tender volumes represent demand for capacity in the origin area. An increase in volume represents an increase in demand.
Source: FreightWaves; Updated 11/15/22
This chart combines the current year-to-date trend with full year trends from 2018-2021. You will see consistent trends in reduced outbound tender volumes during holidays. More importantly, it shows the sustained length of time that record-level outbound tender volumes have remained.
Compared to the Outbound Tender Volume Index levels during this time in the previous years, current OTVI is -10% lower than 2021, -14% lower than 2020, and 59% higher than 2019.
Join Us For This Popular Virtual Event
As the market continues to evolve, we are here to help. Contact a logistics expert today and read the full transportation market update report here:
Join Us For This Popular Virtual Event
The transportation industry is constantly changing; consumer demand has been at sustained all-time highs and supply chain and labor shortages are constant.
Organizations that are shipping beyond U.S. borders are taking notice that these constant evolutions require revolutionary changes to their transportation strategy. During this event, Schneider is bringing U.S.-Mexico shippers together with the U.S.-Mexico Foundation, Union Pacific and Kansas City Southern Railroads, and the Mexican Institute for Competitiveness (IMCO), to help cross-border shippers revolutionize the way they approach their transportation strategy.
During this virtual event you will:
Gain an understanding of ally-shoring and nearshoring, their trends in transportation and how other organizations are incorporating them into their strategies.
The value in mode diversification – such as intermodal or dedicated transportation solutions – to meet capacity needs.
How to utilize network engineering to optimize your supply chain network and develop your cross-border strategy.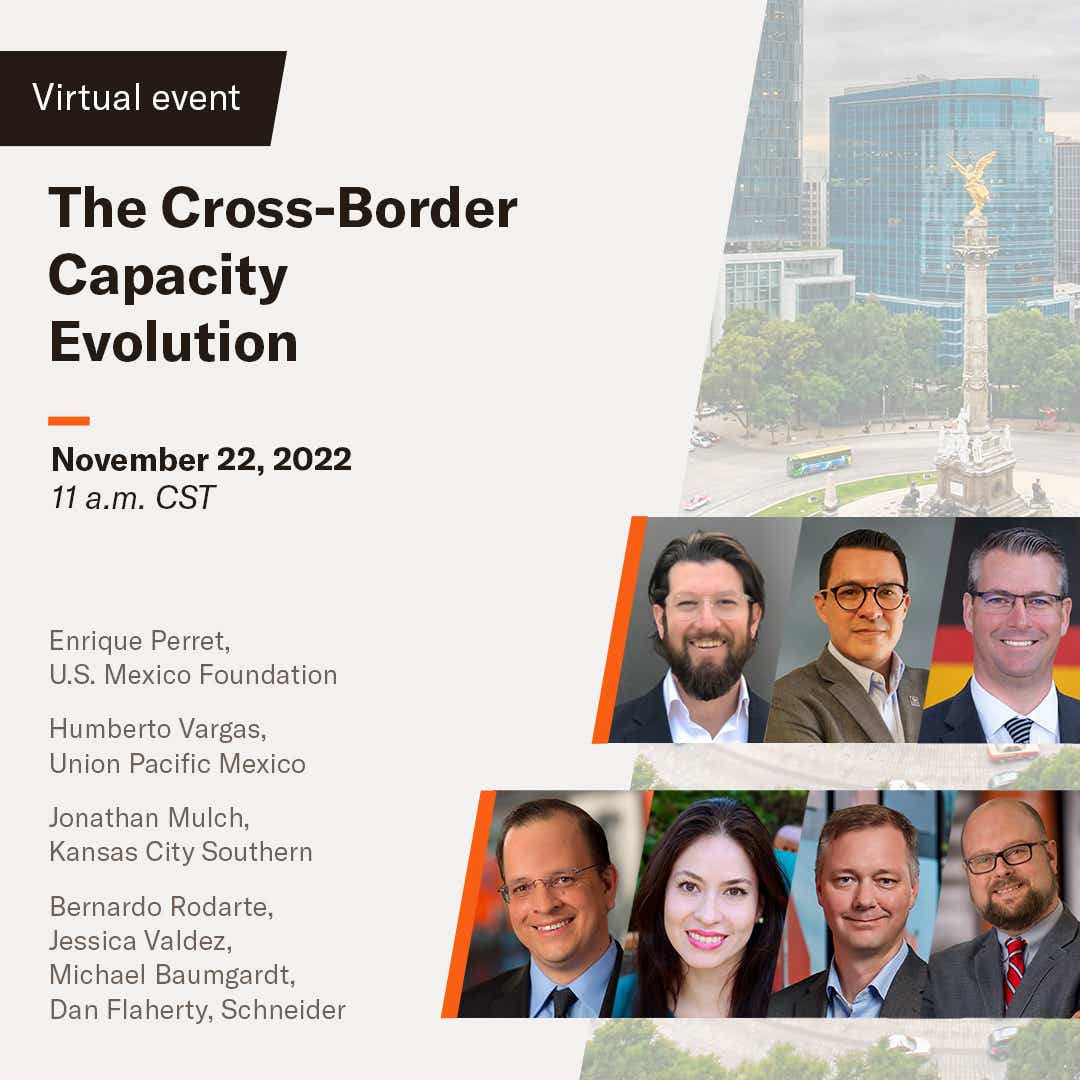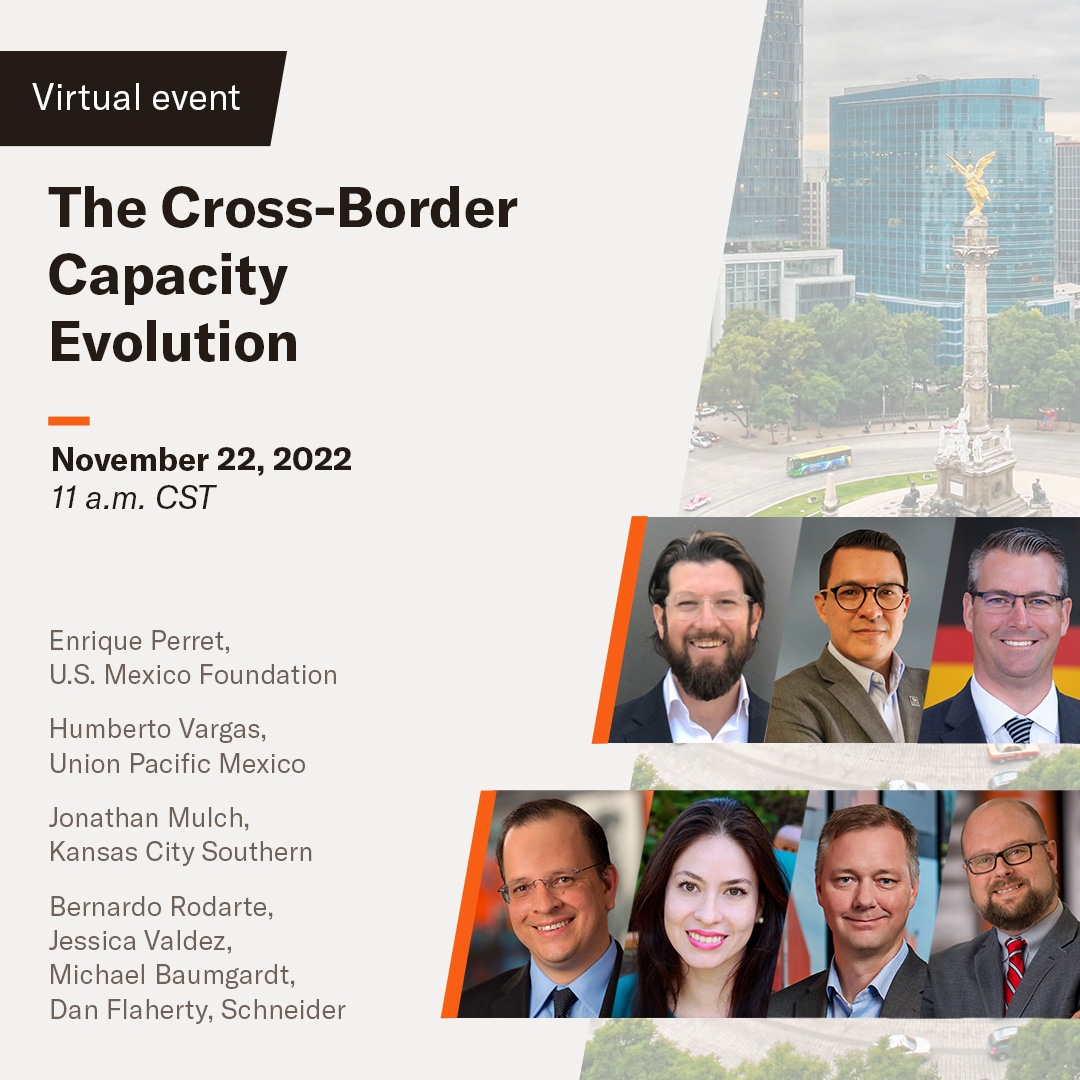 Can't make the live event?
Register anyway and you will receive an on-demand recording of the event to watch as your schedule allows.
Northbound Capacity Solution: New Intermodal capacity options from Silao, Mexico
Schneider is now offering Northbound Intermodal service from the FXE Silao, Mexico ramp. This is a great capacity option for those shipping from:
The Bajio area
Queretaro
Guadalajara

This is in addition to our regular services out of the KCSM ramps in:
Monterrey
San Luis Potosi
Toluca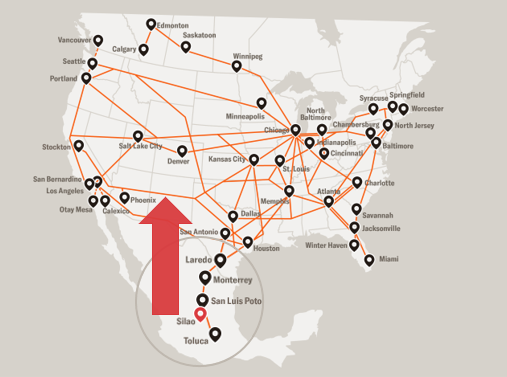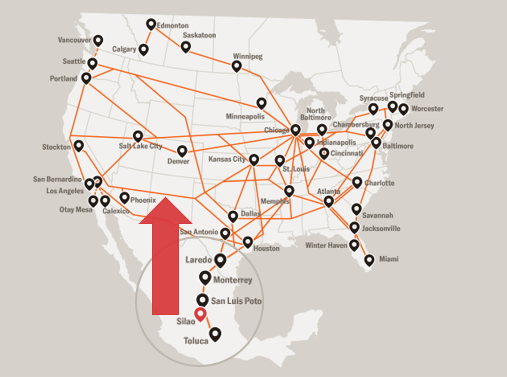 Schneider offers multiple capacity options to move your freight across the U.S.-Mexico border and beyond
In addition to Truckload and Intermodal cross-border transportation solutions, Schneider offers solutions through Dedicated, Bulk, Brokerage, Logistics and Warehousing. We can help you achieve your capacity needs through our 30 years of cross-border transportation experience and expertise.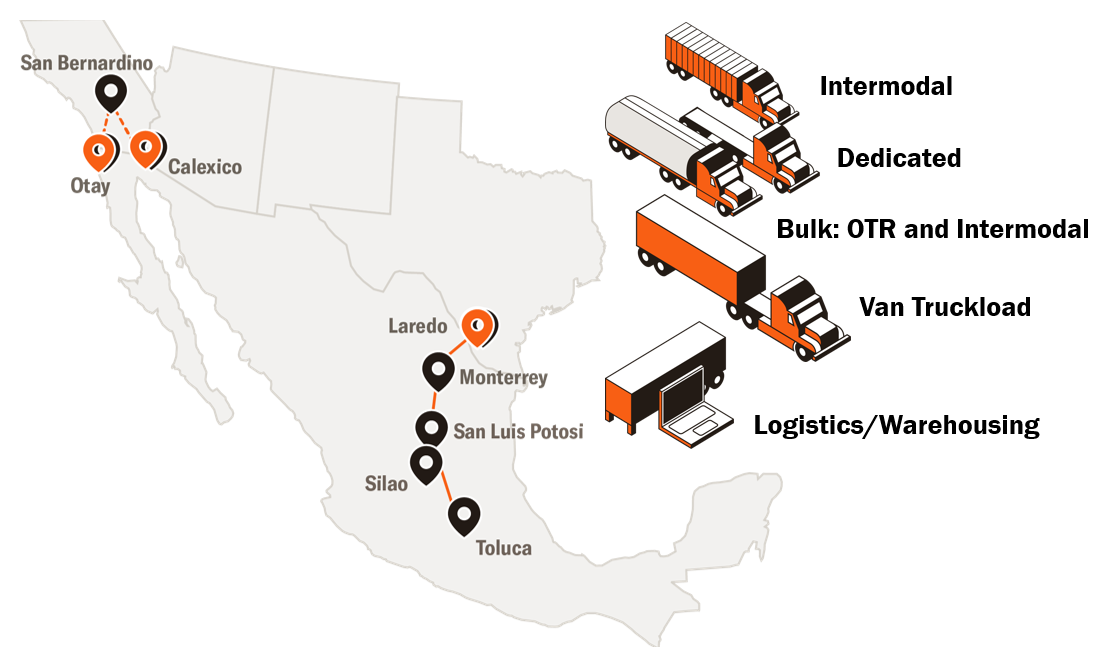 In the News: More than $1.6B in Funding for Laredo Transportation Projects
$1.6B in transportation funding was recently authorized over the next 10 years through the Texas Department of Transportation's 2023 Unified Transportation Program (UTP).
This investment reflects how much Laredo has grown and the potential it has to do so.
It will fund 16 major projects in Laredo, including improvements to: IH-35, US 59, SH 359, SL 20, and Vallecillo Road.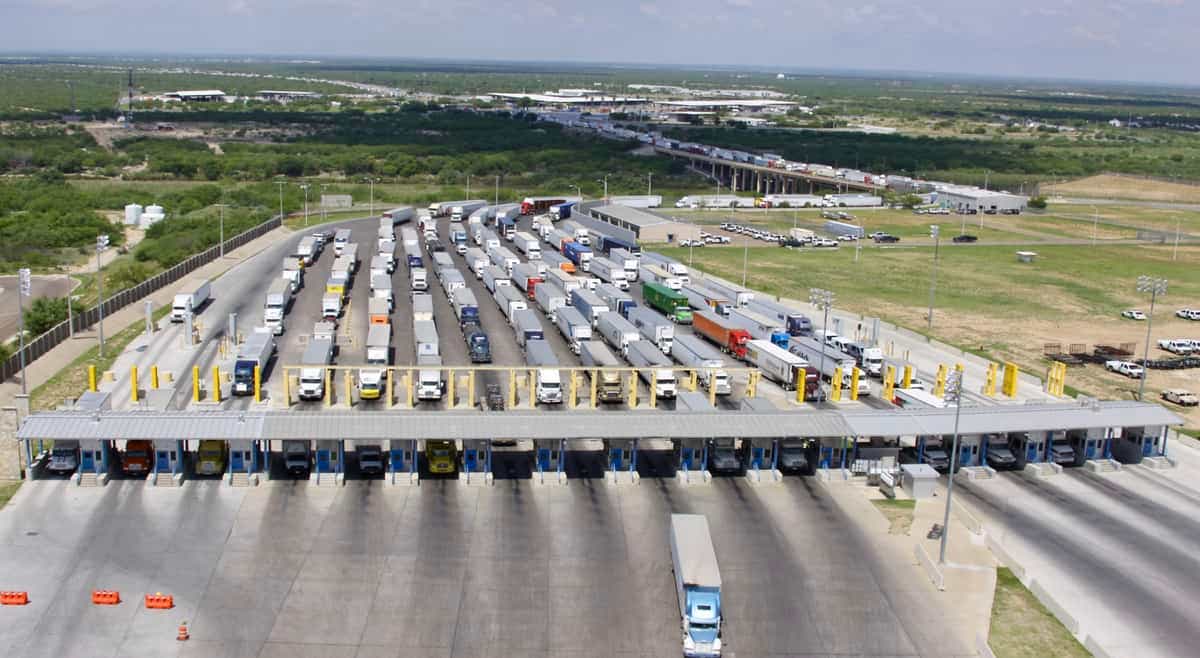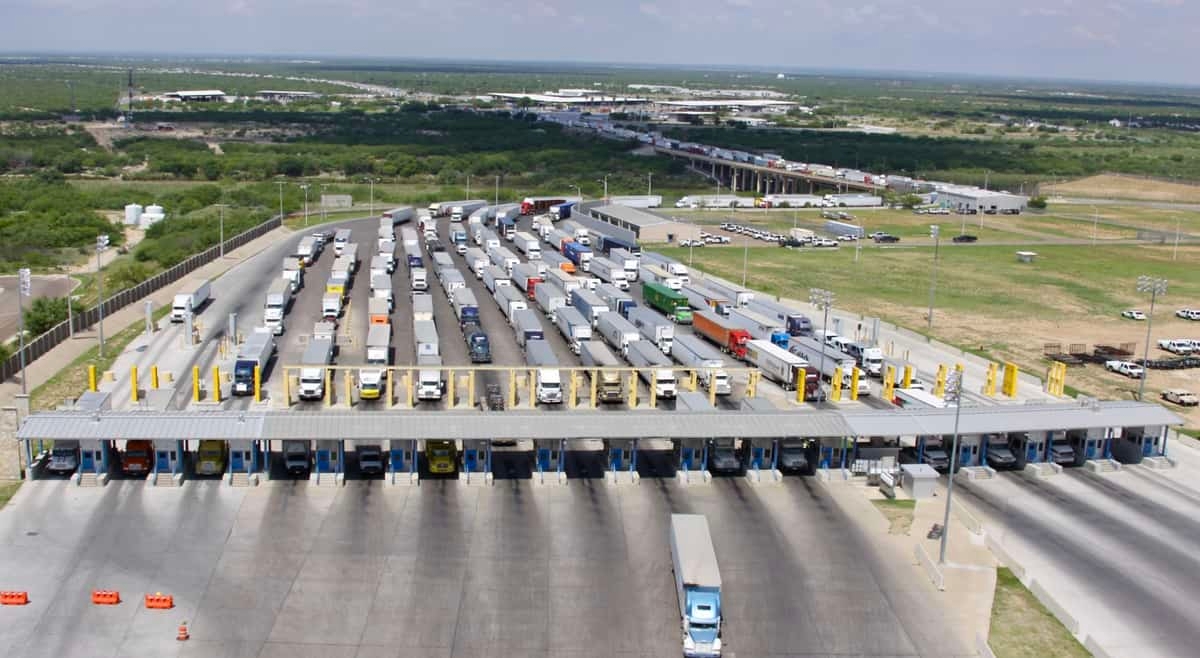 In the News: New International Bridge Aims to Help Laredo Remain No. 1 Inland Port
The No. 1 inland port in North America, Laredo is expected to further solidify its position and see substantial trade growth according to local leaders thanks to the planned addition of a second international railway bridge. The $100 million project is being entirely funded by Kansas City Southern.


This project will result in a double track that allows travel in both directions without stopping, and is able to operate 24 hours per day, 7 days per week, significantly increasing the traffic over the bridge.
Did you know?
The following travels over the Laredo bridge on an annual basis:
175,000 finished vehicles
1.7 billion liters of gasoline/diesel
2 million tons of grain and food products
1.4 tons of metals and forest products
50,000 loaded intermodal containers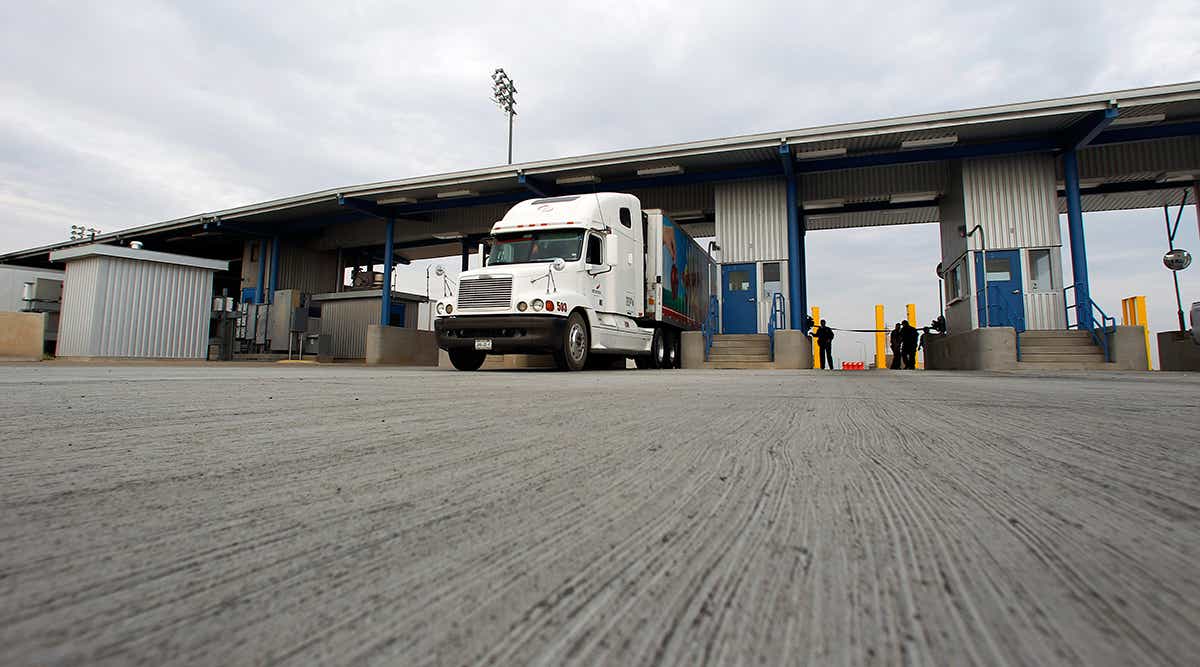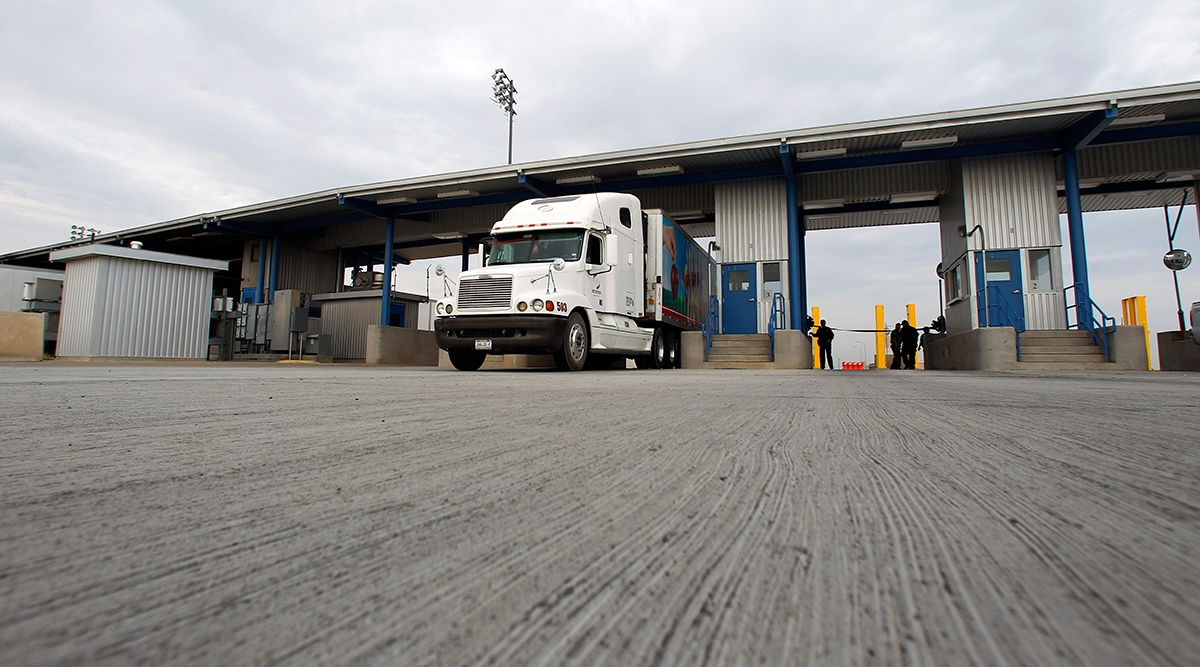 In the news: 400 companies seek nearshoring opportunities in Mexico, but USMCA dispute needs to be resolved
According to the Economy Ministry, hundreds of companies are interested in relocating to Mexico owing to the country's geographical proximity to the United States and to the U.S.-Mexico-Canada Agreement (USMCA).

Credit Suisse says in October alone, Mexico registered an investment of US $2.05 billion from nearshoring, and $17.2 billion so far this year – a 25.5% increase year over year.
But, recently the U.S. requested dispute settlement consultations with Mexico under the USMCA over a series of changes in Mexico's energy policies. If the U.S. decides to call a dispute panel to rule on the energy policy dispute, the sanctions from such a decision could interfere with the nearshoring plans of the 400 companies interested in relocating.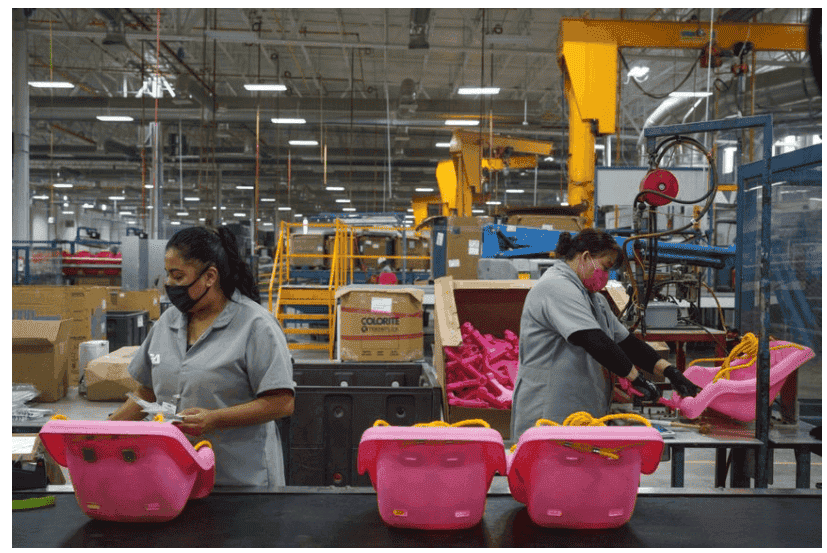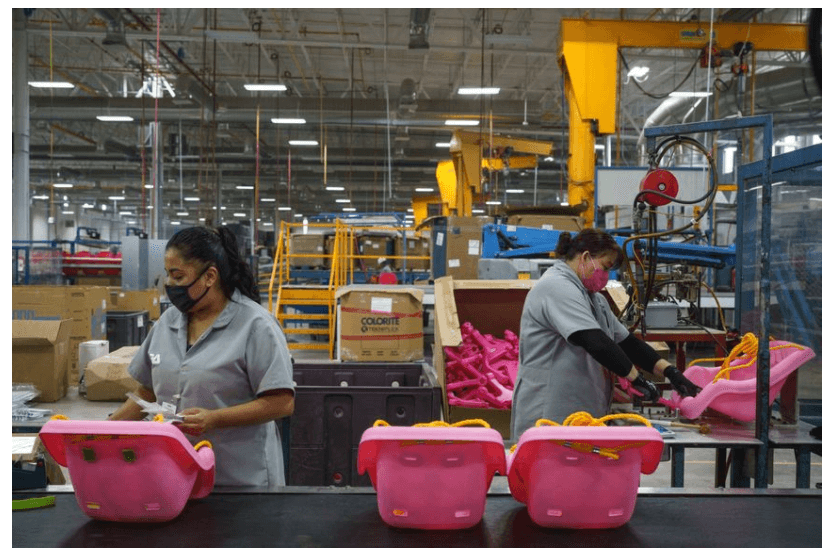 Watch the On-Demand Event
We recently held a webinar with Kenneth Smith Ramos, who was Mexico's Former Chief Negotiator for USMCA and is now Partner at AGON. During this session, Ramos discusses the USMCA and its impact on cross-border transportation.
In the News: Mexico agrees to tougher emissions reduction goal at COP27
Mexico has agreed to a tougher new target of reducing greenhouse gas emissions by 35pc by 2030 from a 2000 baseline, the country's foreign minister Marcelo Ebrard recently announced.
To achieve its new target, Mexico plans to double down on its efforts in clean energy, supporting investments in hydropower, geothermal, wind and solar. This would mean Mexico would have an additional 40GW of renewable capacity in its energy mix within the next eight years, Ebrard said.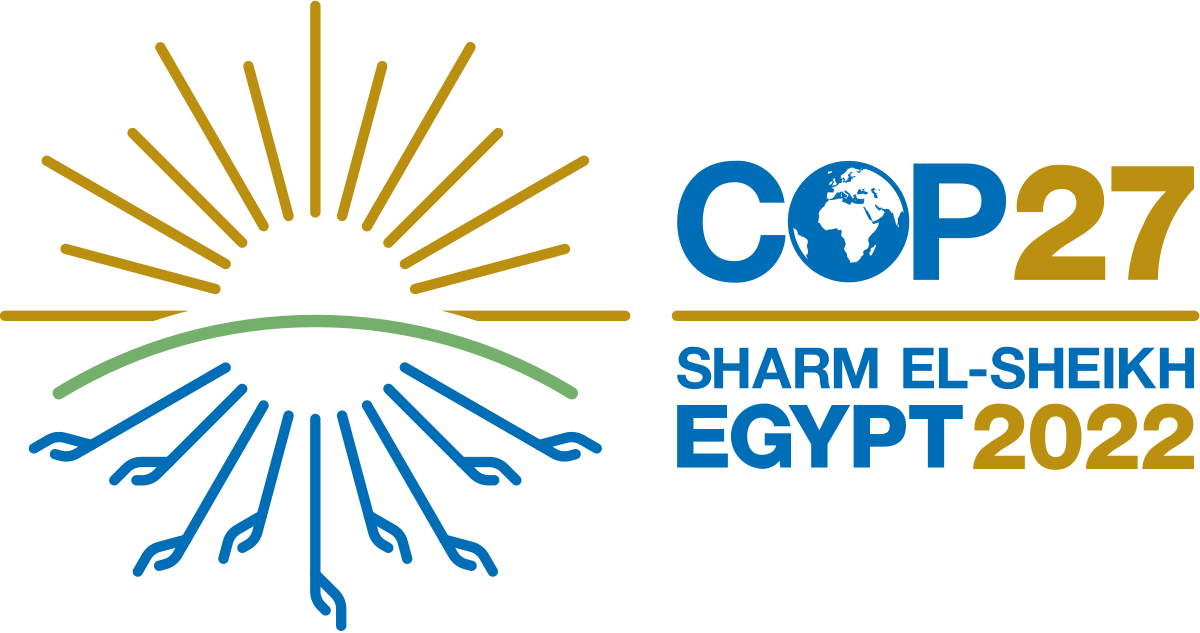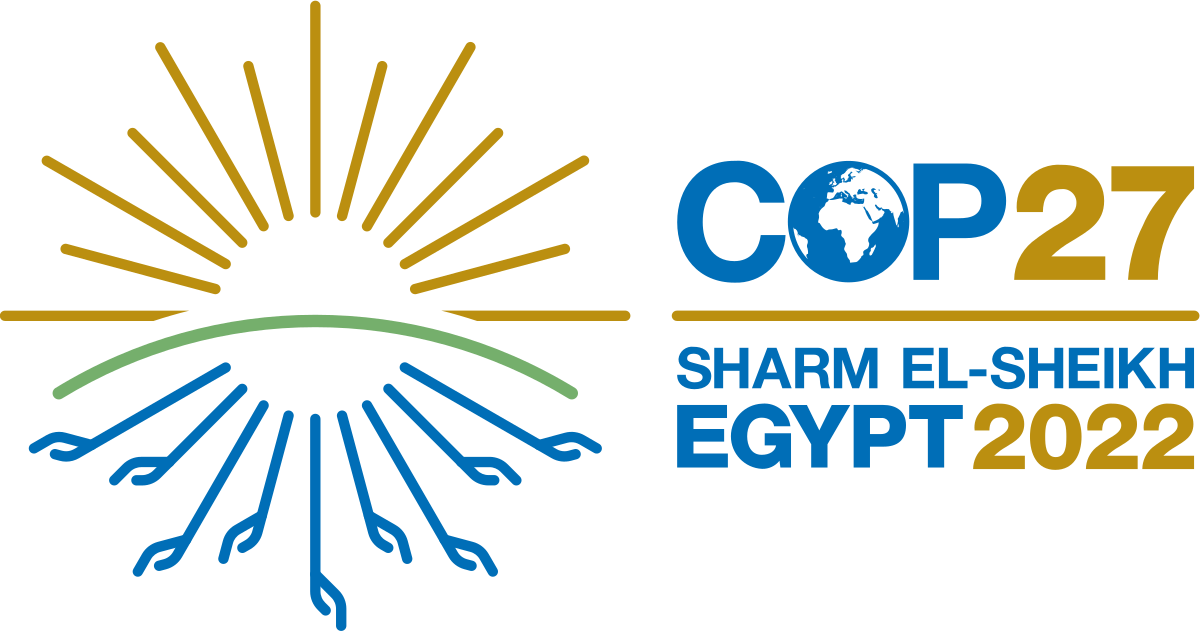 Mexico would need an additional $48B to make its commitments a reality, with financing coming from both the public and private sectors, Ebrard noted.
In the news: Mexican cyber-attack threatens to cripple road freight movements
Mexico's Secretariat of Infrastructure, Communications and Transportation (SICT) recently disclosed that it was victim to a malicious software attack. It did not damage the agency's systems or compromise the personal data of citizens. But, in an effort to prevent that, they have temporarily suspended their systems.
The temporary system suspension means that Mexico's transportation ministry will not be issuing new permits, license plates and driver's licenses for commercial truck operators through the end of 2022. It is unknown the total effect this will have on capacity, but this could be problematic for some Mexico truck operators.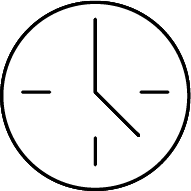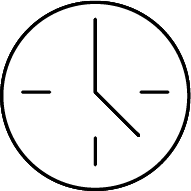 In the news: UPDATE: Deadline once again postponed for Mexico new Bill of Lading requirements (Carta Porte al CFDI / Bill of Lading Complement)
The Mexican Tax Authority (SAT) has recently extended the grace period to meet the Carta Porte requirements to December 31, 2022.
The Carta Porte requirements will apply to all cross-border freight.
The Carta Porte requirements require preparation and testing. We have been working with our shippers to proactively determine any additional data needs prior to implementation and are testing the new process. We have seen varying degrees of preparedness from our customers and if you have not started working on meeting these requirements with your Schneider representative, please reach out to them as soon as possible.


2022 marks 30 years of serving the Mexico market
Schneider offers Mexico cross-border shippers expertise in a difficult market.
More news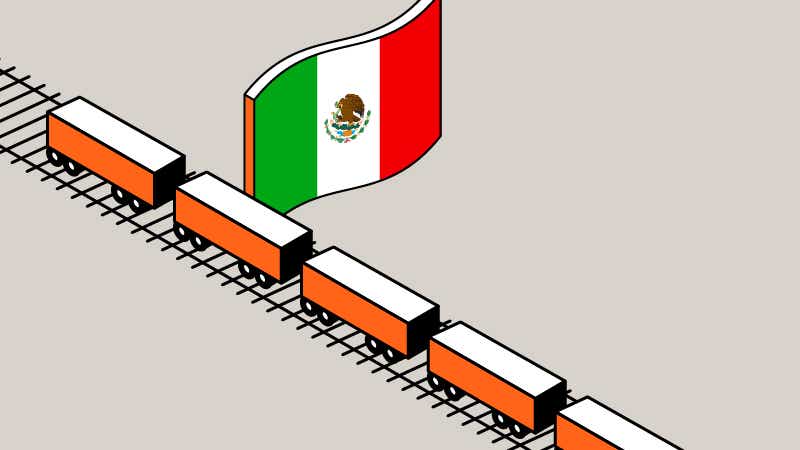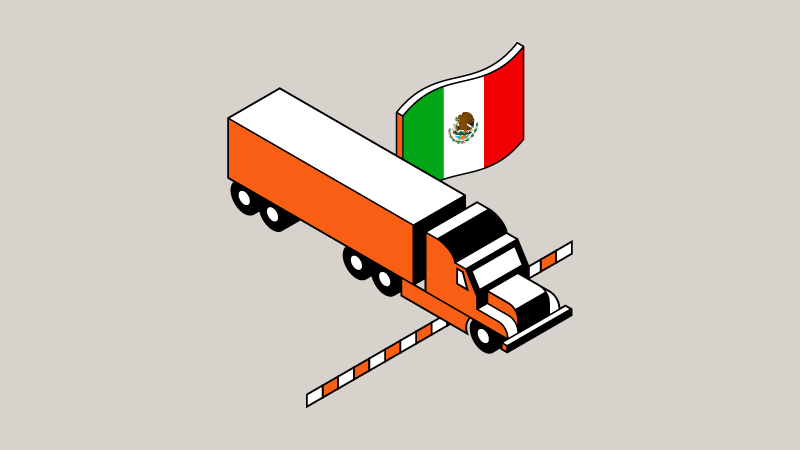 Shipper Case study
Custom drop trailer solution improves cross-border shipping of PPE
A medical supply company that makes PPE saw an increase in demand due to COVID-19. As part of the manufacturing process, materials and trailers are stored at a facility in Texas and are moved across the border into Mexico for manufacturing. The heightened need for PPE and expedited timeline stressed the supply chain and left the manufacturer unclear how to move forward efficiently.
Drive your business forward
Sign up to receive our industry leading newsletter with case studies and insights you can put to use for your business.