Driven by excellence, innovative by design
Schneider was built on four core values that remain in place today and move the company forward. And every day, these values deliver for shippers and carriers like you.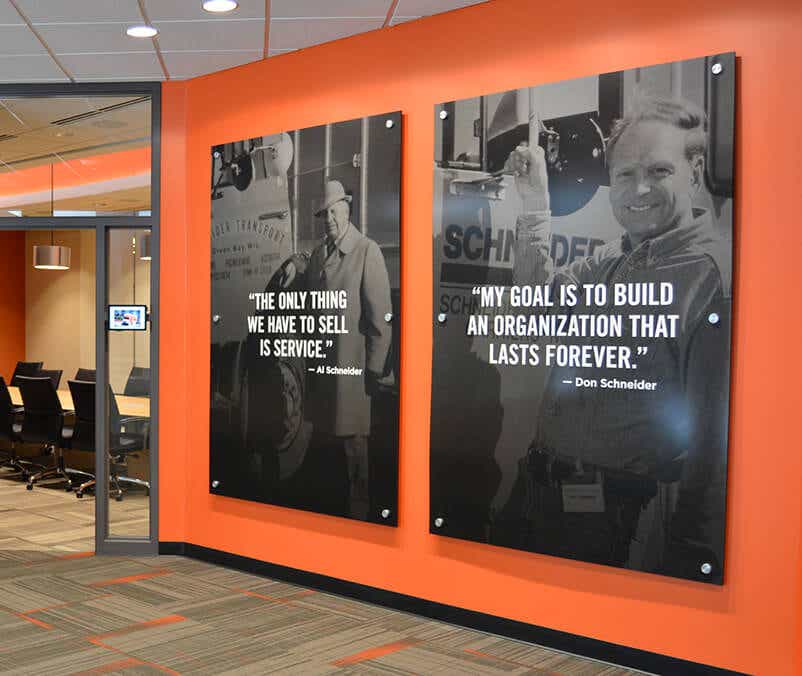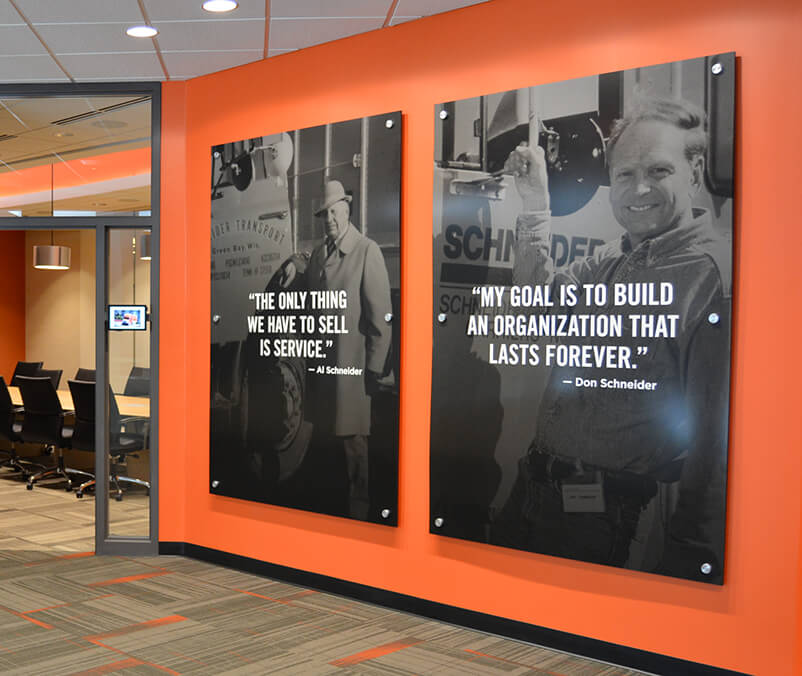 Gain from our experience
In 1935, Al Schneider sold the family car to buy the first truck. Al, and his son Don after him, foresaw the growth of our roadway system, the need for shipping companies and the value in multimodal and logistics solutions to get goods where they need to be.
They built the company on values — and they built it to last. Today, we have 85+ years of experience serving customers with excellence and innovation.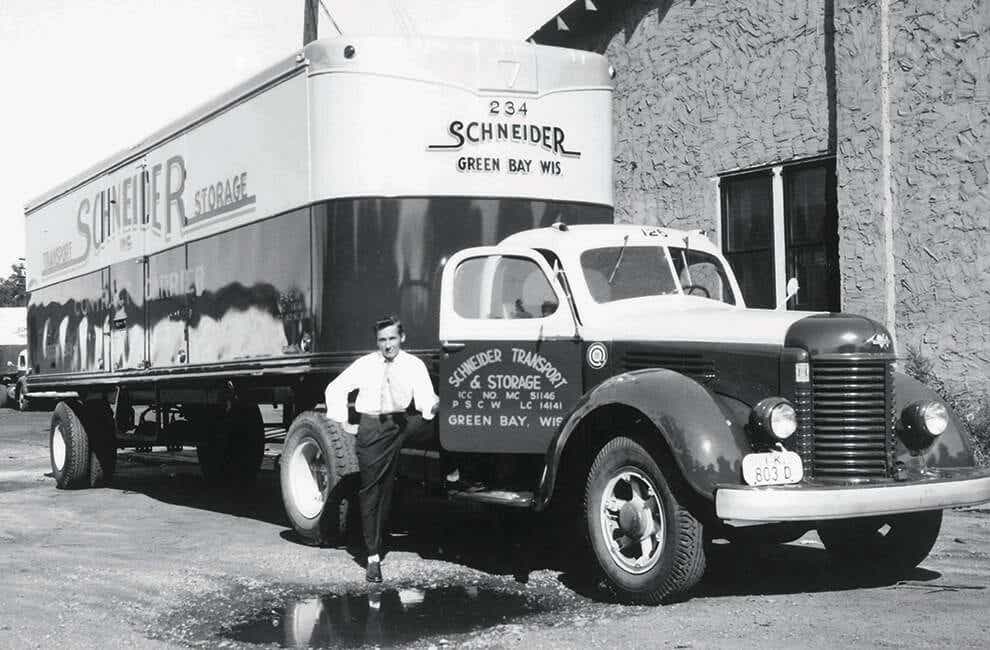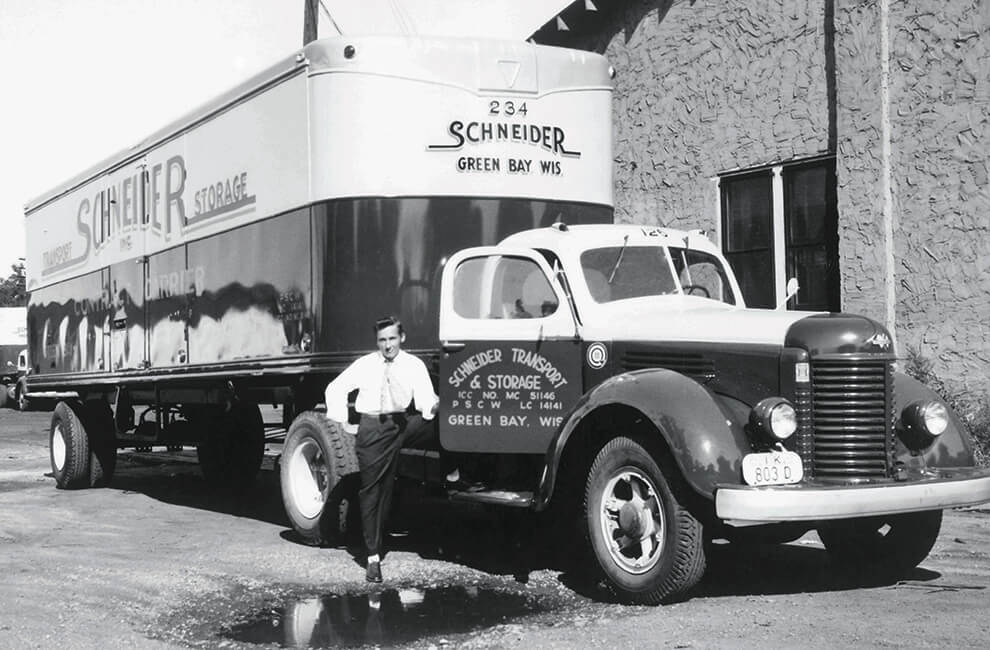 Schneider: By the numbers
drivers who've driven over one million miles safely
qualified carrier relationships
$3.0 billion
in third-party freight managed per year (approximately)
customers across our portfolio (approximately)
port drayage moves annually (approximately)
associates worldwide (approximately)
owner-operator business relationships (approximately)
$6.6 billion
2022 annual operating revenues (nearly)
Put innovation and award-winning service to work for you
Winner of 2020 BIG Innovation Award.
Winner in the 2020 CIO 100 Innovation Awards.
Recognized as a leader in EDI (electronic data interchange) across the transportation industry.
One of the first carriers to implement ELDs (electronic logging devices) across our entire fleet.
Our Supply Chain Management team delivered record ROI for customers in 2019.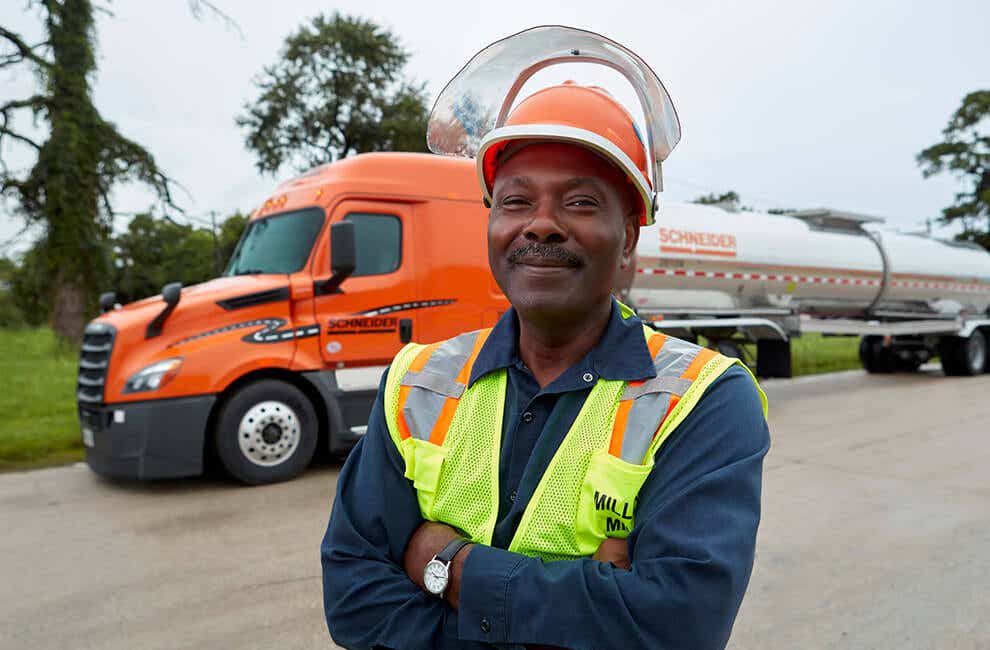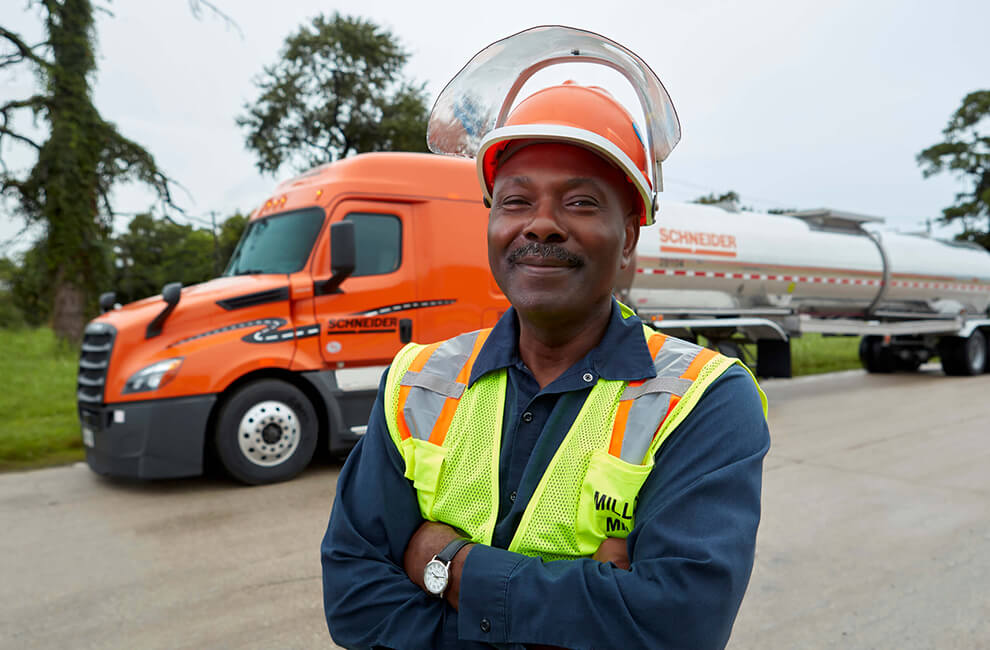 Enhance safety
Schneider is so committed to safety that Omaha Orange was selected as the color of our fleet to ensure high visibility on the road. You can't miss us – on purpose. We're also committed to ongoing safety programs and technology from in-cab communications to the OnGuard™ collision mitigation system.
Embrace sustainability
Sustainability is key at Schneider. In recent years, we've implemented 20 key fuel-efficient features within our fleet, and we continue to identify future solutions for shipping freight sustainably.
Doing the right thing, the right way​
We're focused on our pursuit of a more sustainable, equitable and inclusive future, with a purposeful approach to environmental, socially responsible and governance (ESG) initiatives. ​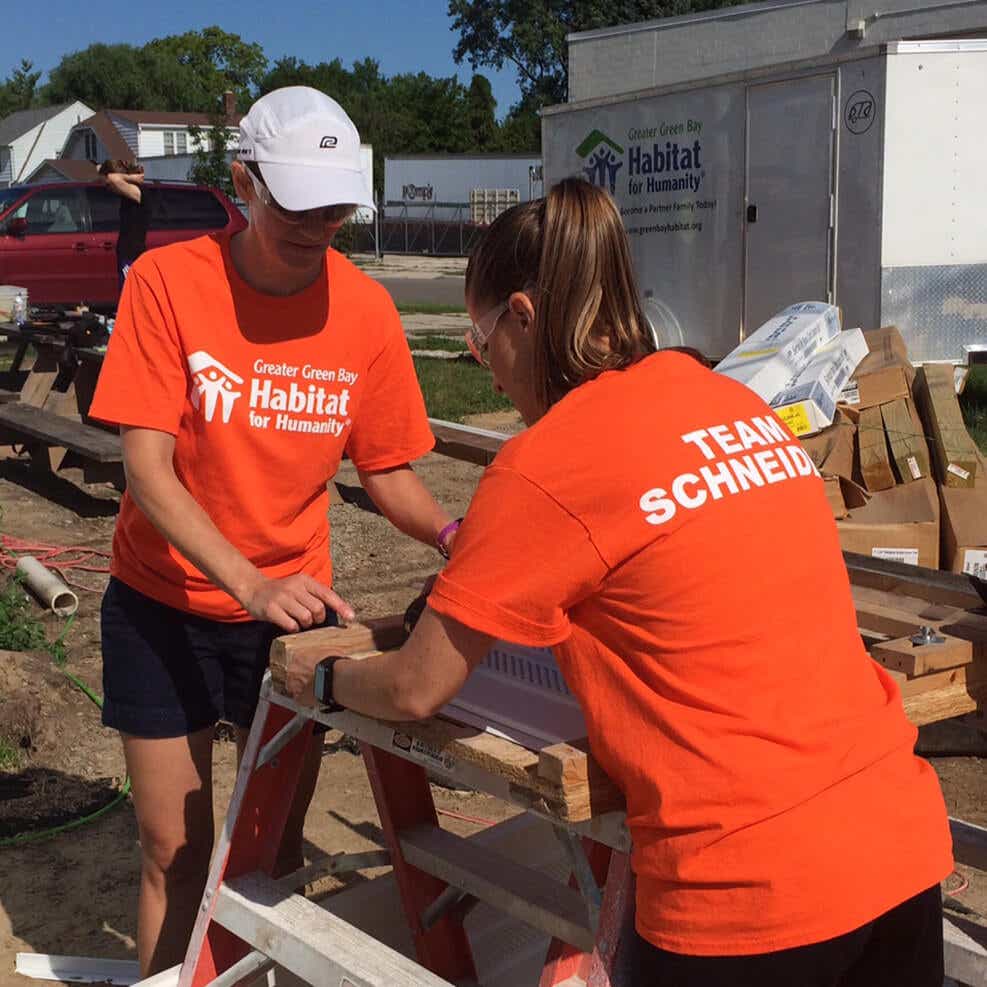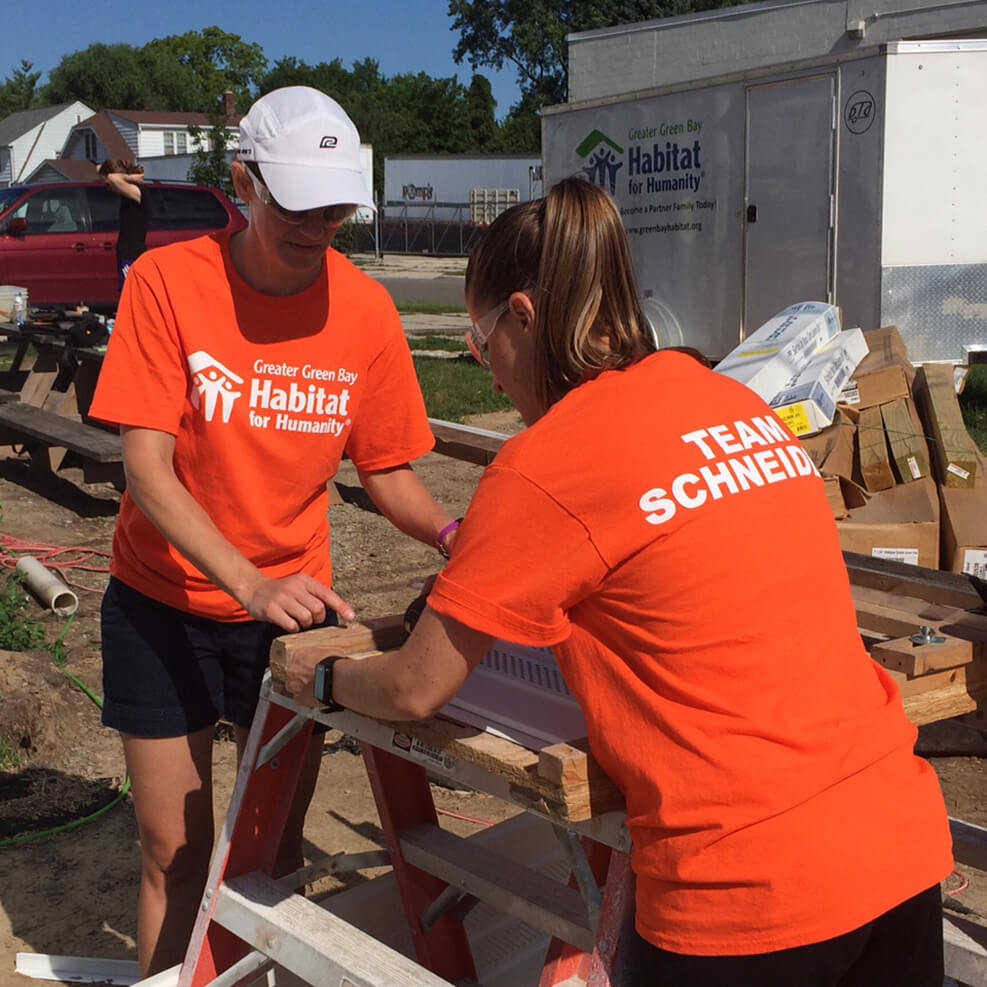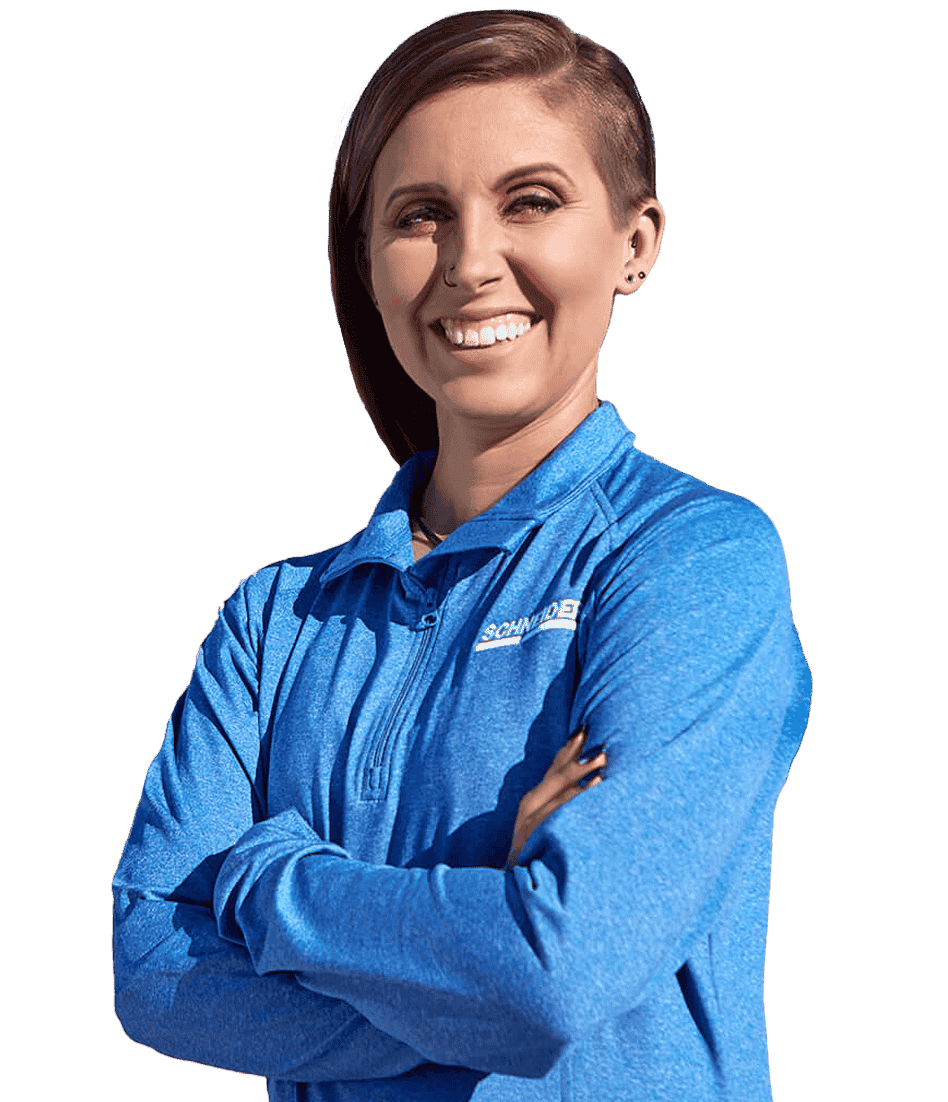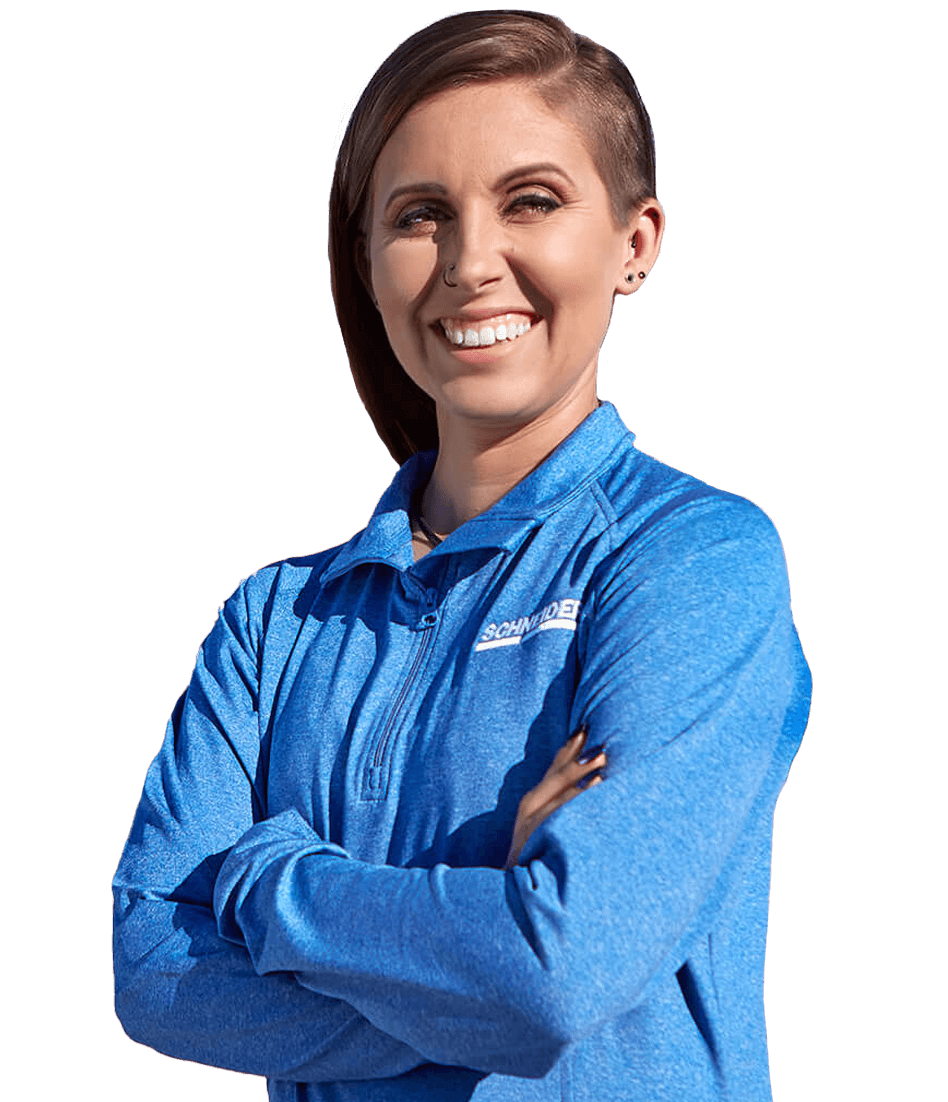 Be part of a community
At Schneider, we're a diverse, innovative and energetic community. This is where you can be yourself, and be appreciated for what you do — whether on the road, in the office, at the warehouse or in maintenance. If you like what you hear, we'd like to hear from you.
Supporting the armed forces
We actively recruit veterans because they've proven to be smart, hard-working professionals who are natural leaders; 14% of our associates have a military background. And we're proud to have been named a top military friendly employer by VIQTORY, Monster and Military.com, among other military hiring awards.