Bulk Transportation Services
Unmatched capacity for bulk freight
We integrate the latest technology into our processes to maximize efficiencies, keep your loads safe and help protect the environment. Schneider Bulk offers a culture of safety, commitment to Responsible Care®, and over 50 years of experience — and expertise — hauling bulk. We'll mitigate the risk, while you manage your business.
Bulk transportation is right for you if you ship:
Specialty chemicals.
Dedicated food grade.
Liquid commodities.
Specialty Dedicated commodities.
Get a quote
Bulk and liquid tanker capacity to fit your needs
If your business needs a unique solution, we will have it. From campaign and pop up fleets, to all the equipment configurations you could ask for. The Schneider Bulk team will expertly get it there, safely and reliably.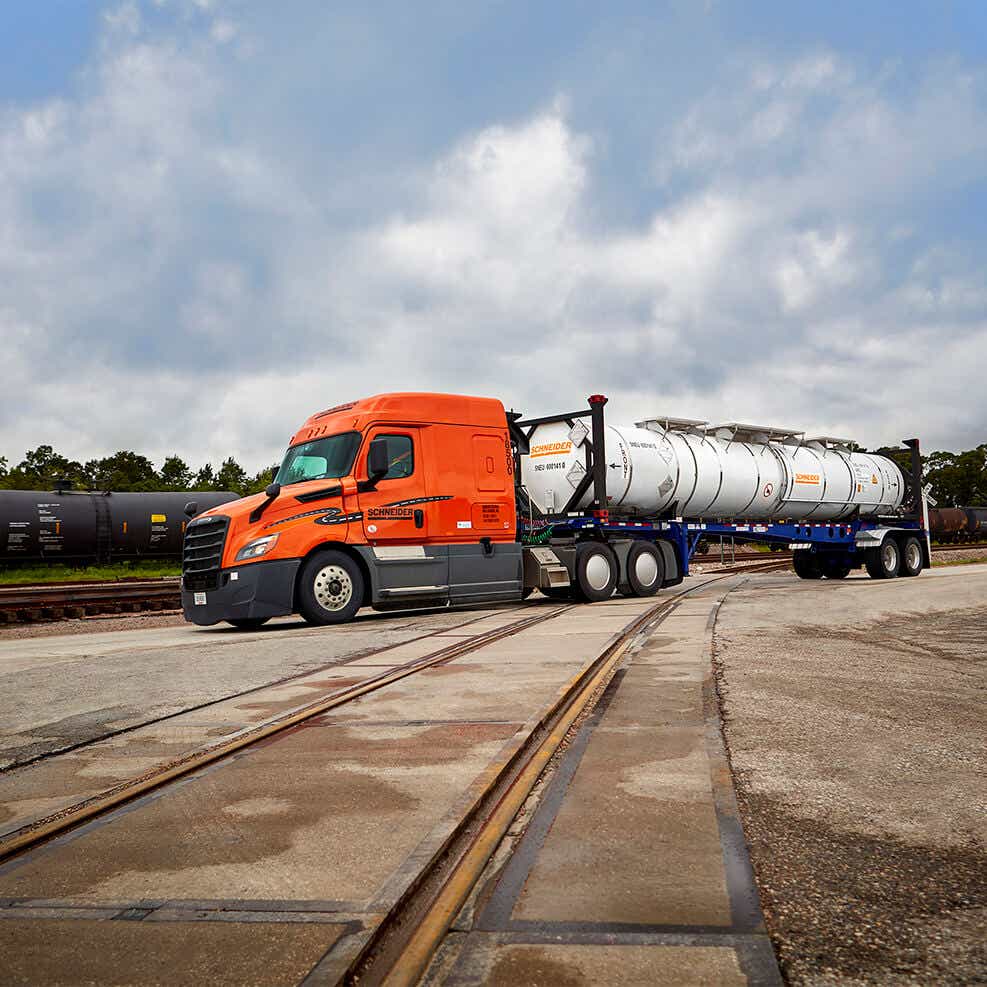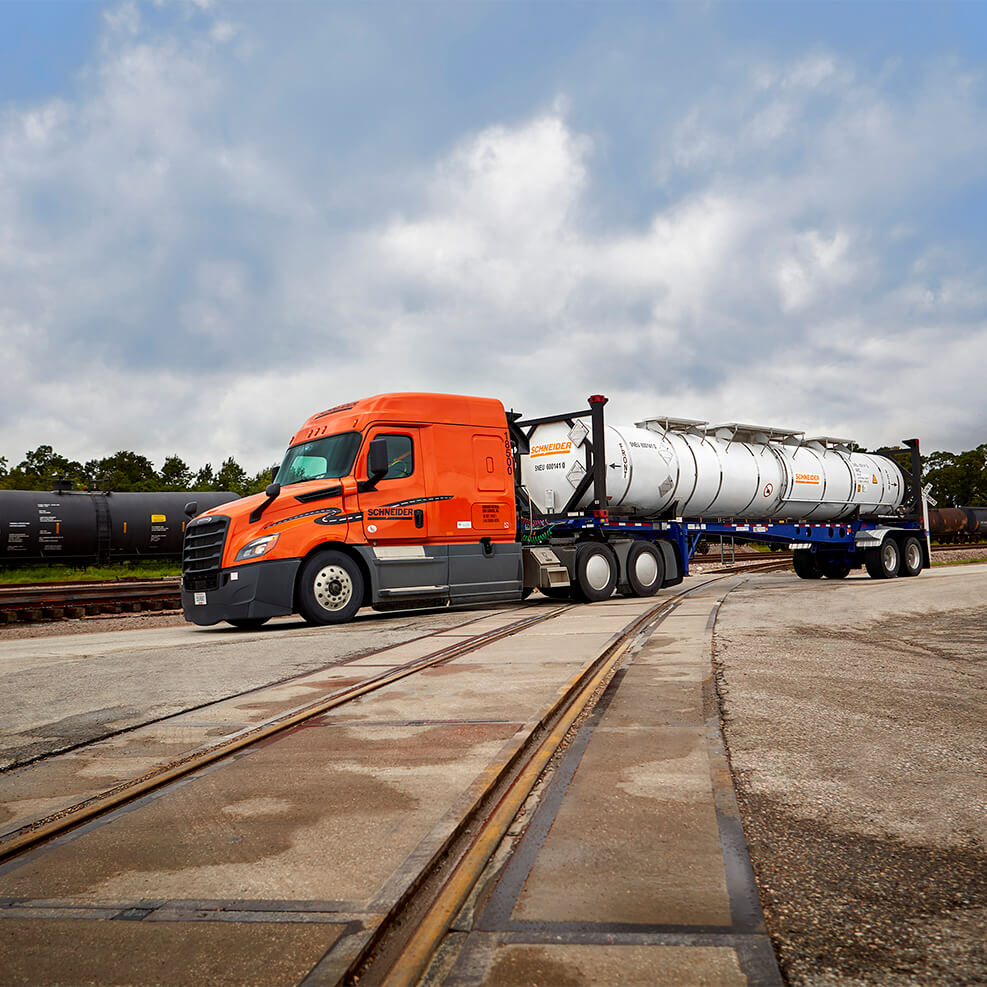 Bulk Express Intermodal
Best suited for long haul, Schneider's Bulk Express Intermodal offers truck-like service over the rails.
Our unique combination of tanker truck plus rail delivers cost savings and a reduced carbon footprint without jeopardizing truck like transit.
Bulk Dedicated/Private fleet conversion
Our Bulk Dedicated solutions provide the safety, expertise and technology you need without making the capital investment for equipment. Expect efficiency and savings.
Whether you're exploring Dedicated for the first time, looking to change providers or augment/convert your private fleet, a Schneider solution can give you the certainty you're looking for within your supply chain.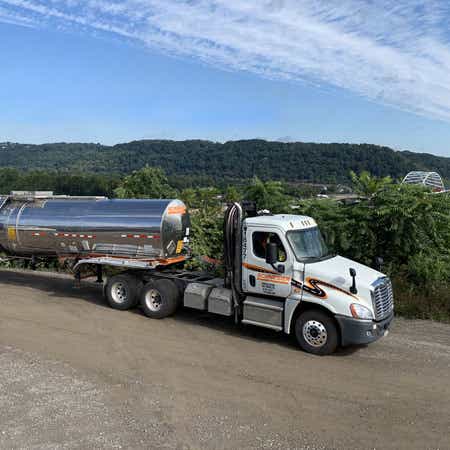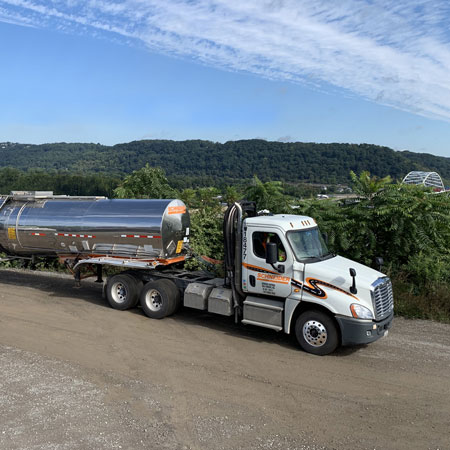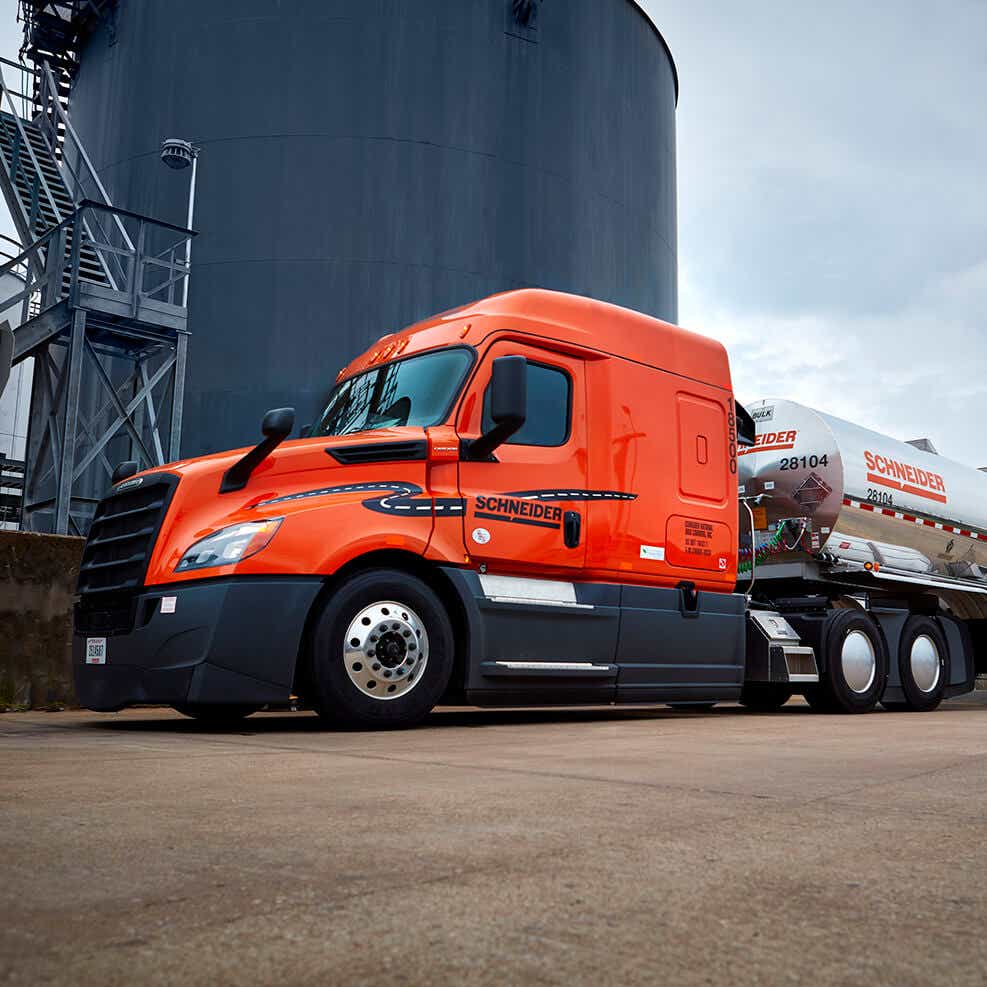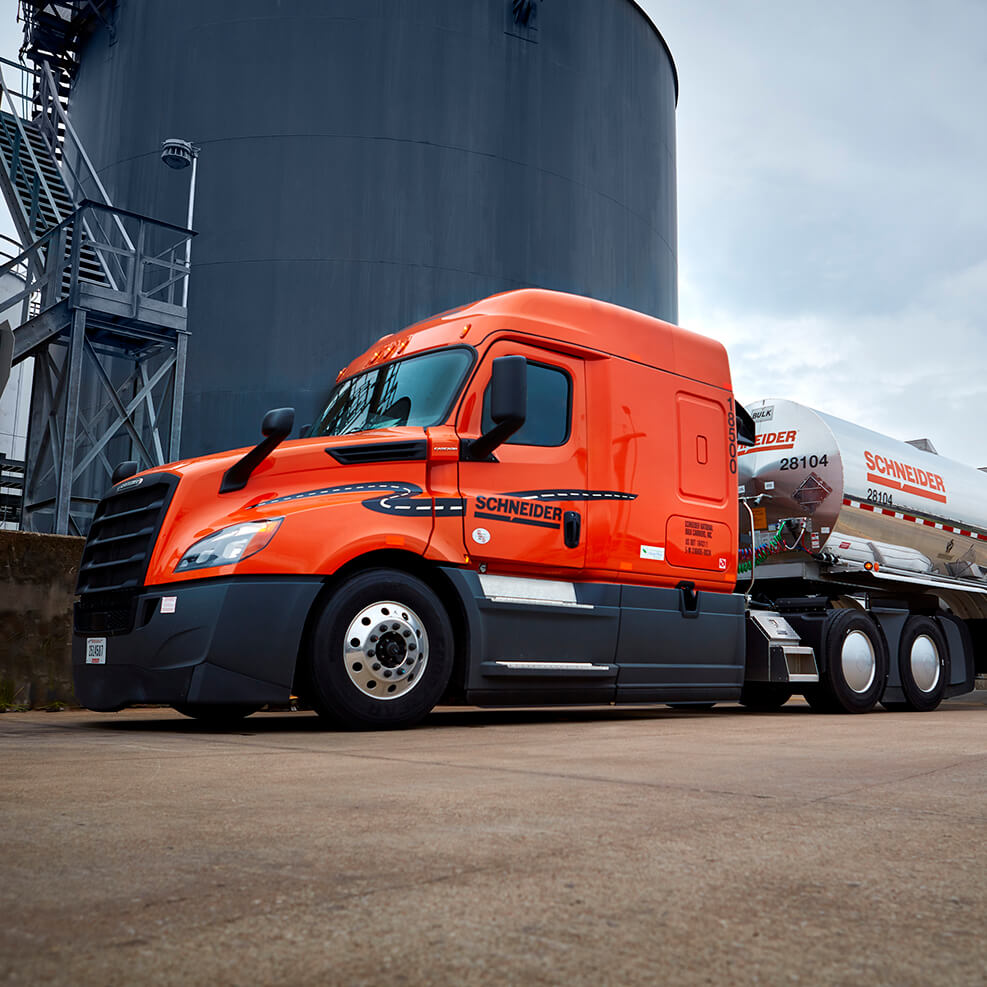 Bulk Long-haul and Regional network
Schneider's vast over-the-road network offers the Long-haul and Regional trucks needed for efficient one-way deliveries.
With proven experience hauling more than 12,000 commodities, we have the capacity and expertise to meet your needs.
Cross-border bulk transportation
Move your bulk loads throughout North America with Schneider Bulk's Dedicated, Bulk Express Intermodal or Long-haul/Regional network options. We have more than three decades of experience crossing borders safely and securely.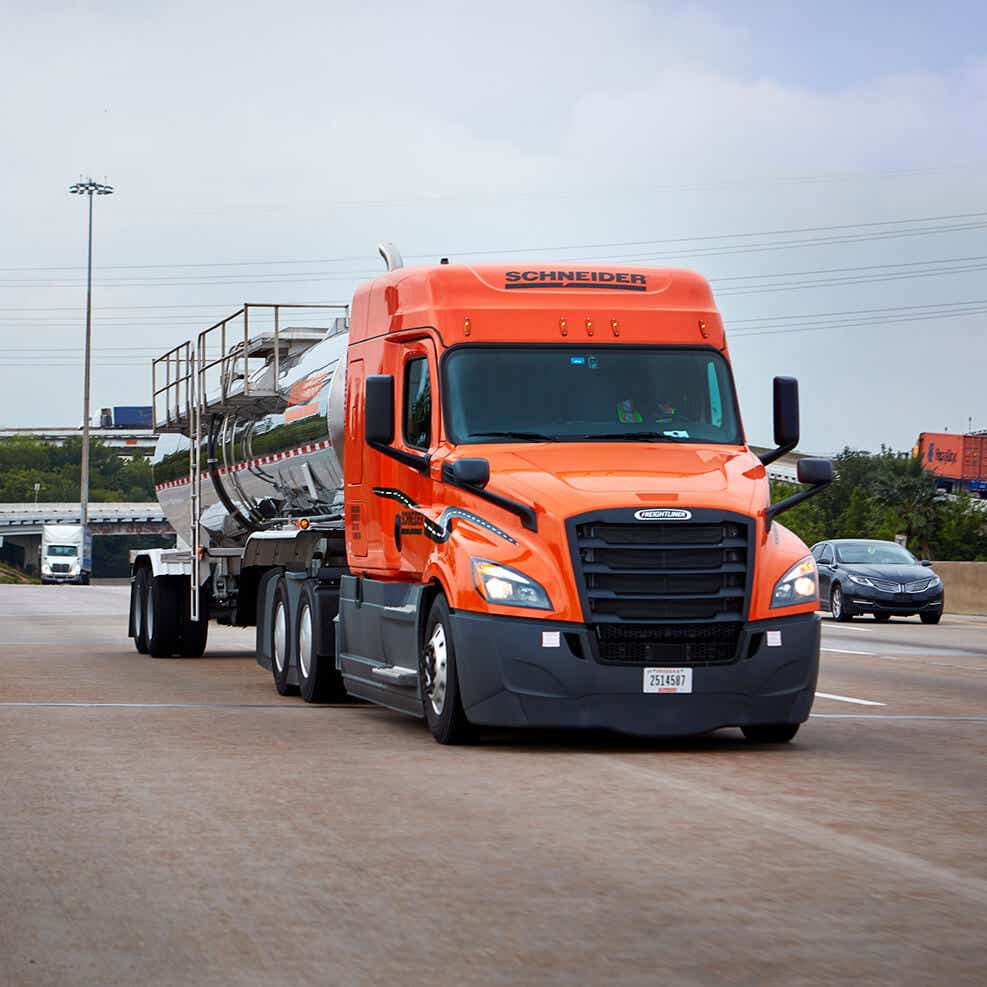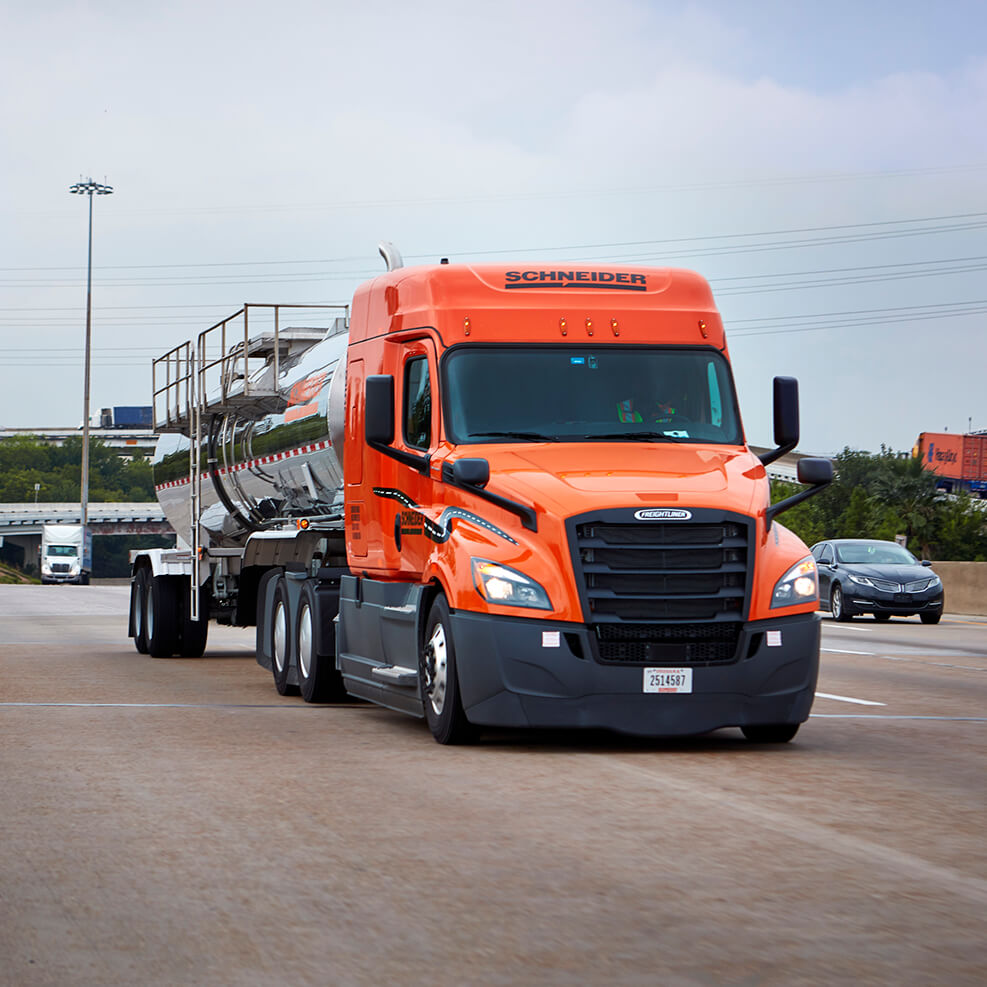 Seamlessly ship your Bulk freight with Schneider FreightPower®
FreightPower is an online marketplace that gives you complete freight management. Register today to keep your freight moving. Features include:
Instantly quote and book your Bulk, Truckload, Intermodal and LTL freight.
Freight visibility 24/7.
Access to load documents.
Real-time reporting.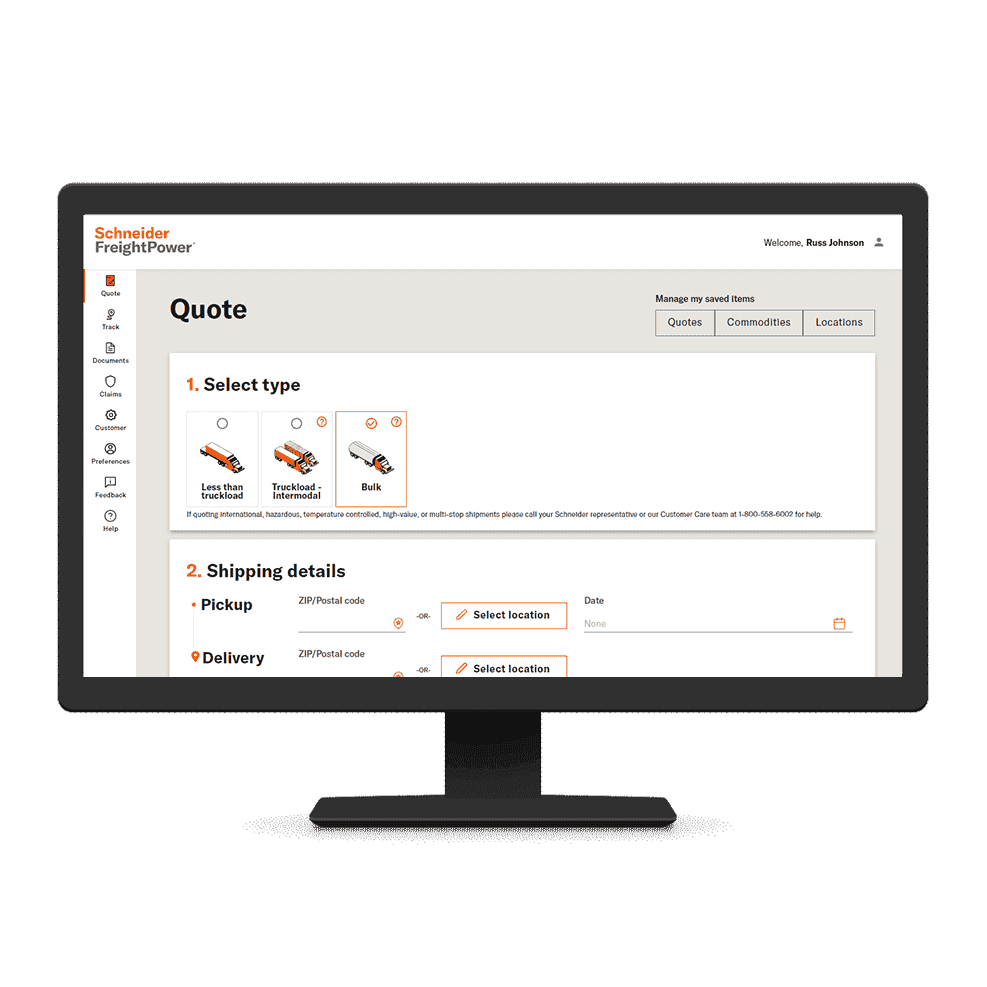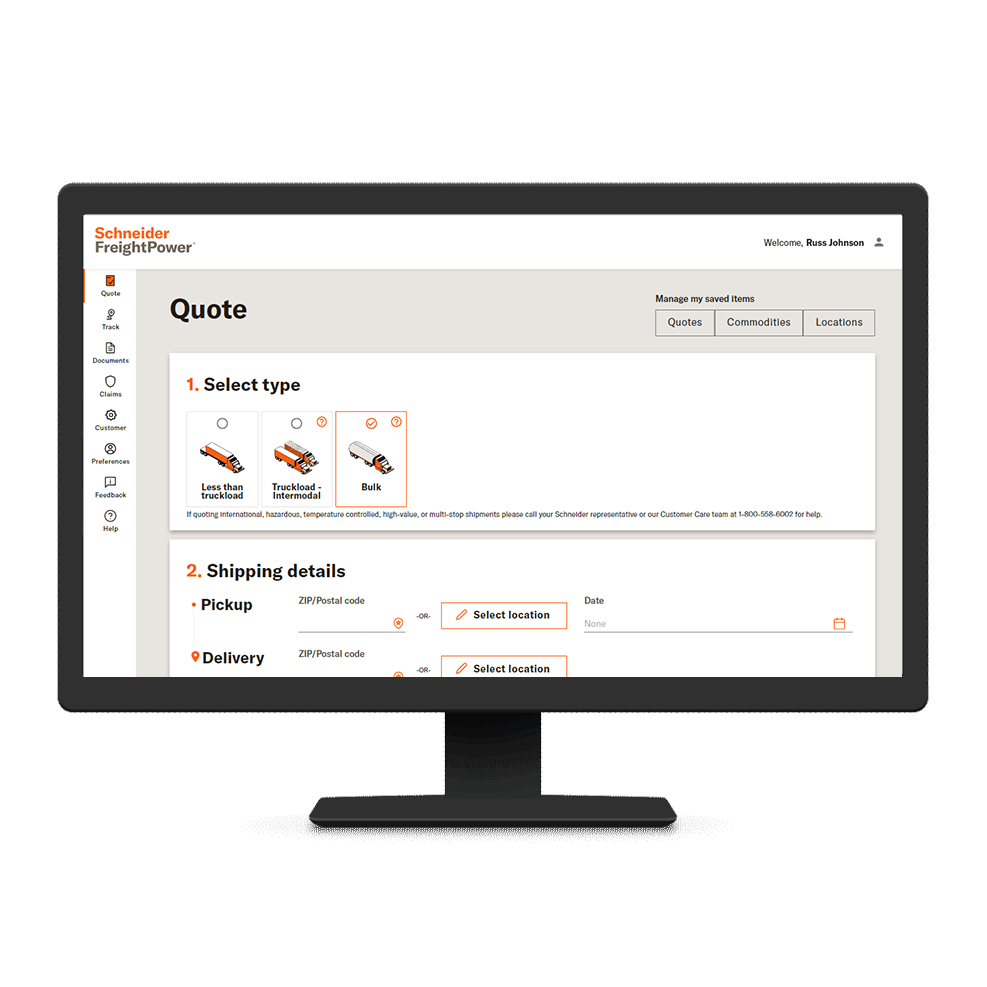 Bulk awards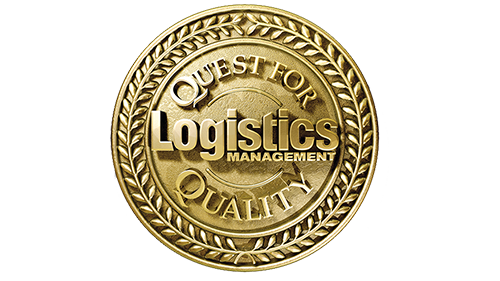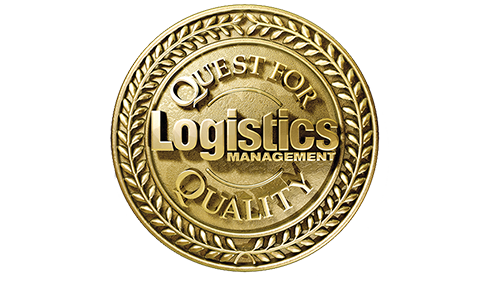 Logistics Management Quest for Quality Award 2020: Bulk Motor Carriers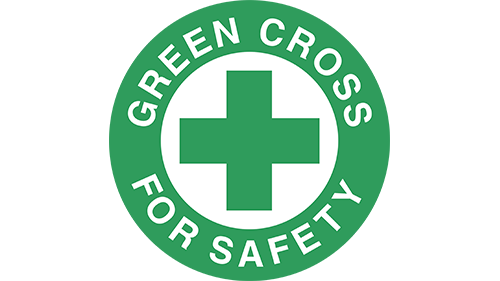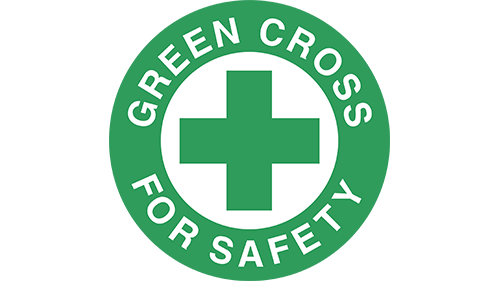 Green Cross for Safety, National Safety Council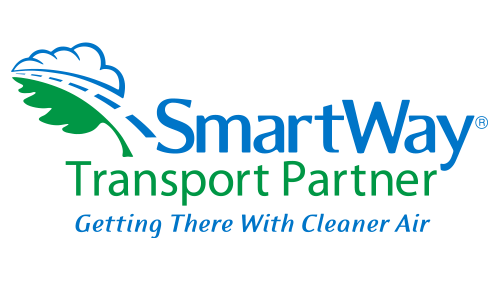 SmartWay Excellence Award, United States Environmental Protection Agency (EPA)
Responsible Care® certification
Schneider Bulk is a proud certified Responsible Care® partner with the American Chemistry Council, a collaborative organization that includes manufacturers, shippers and other stakeholders.
Bulk shippers who are mindful of their brand choose Responsible Care® certified carriers like Schneider, because of the high standards related to training, safety, security, sustainability and continuous improvement.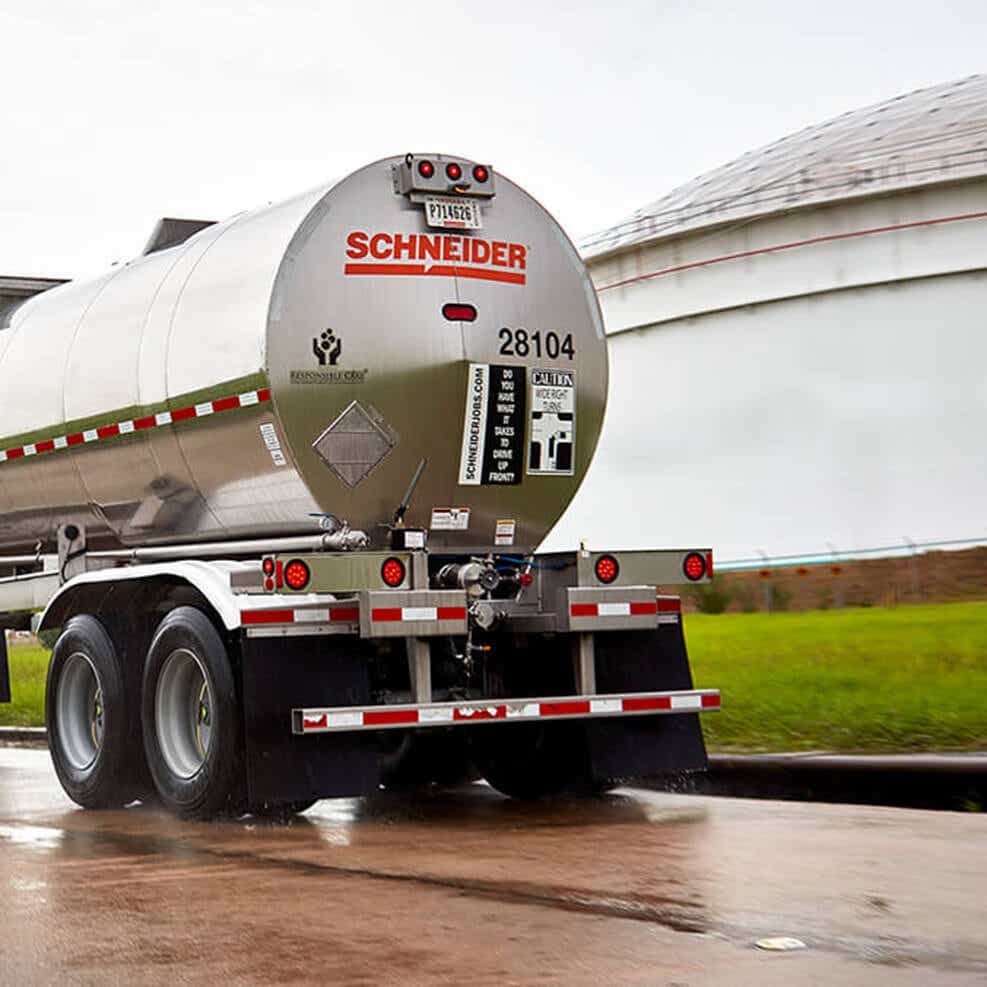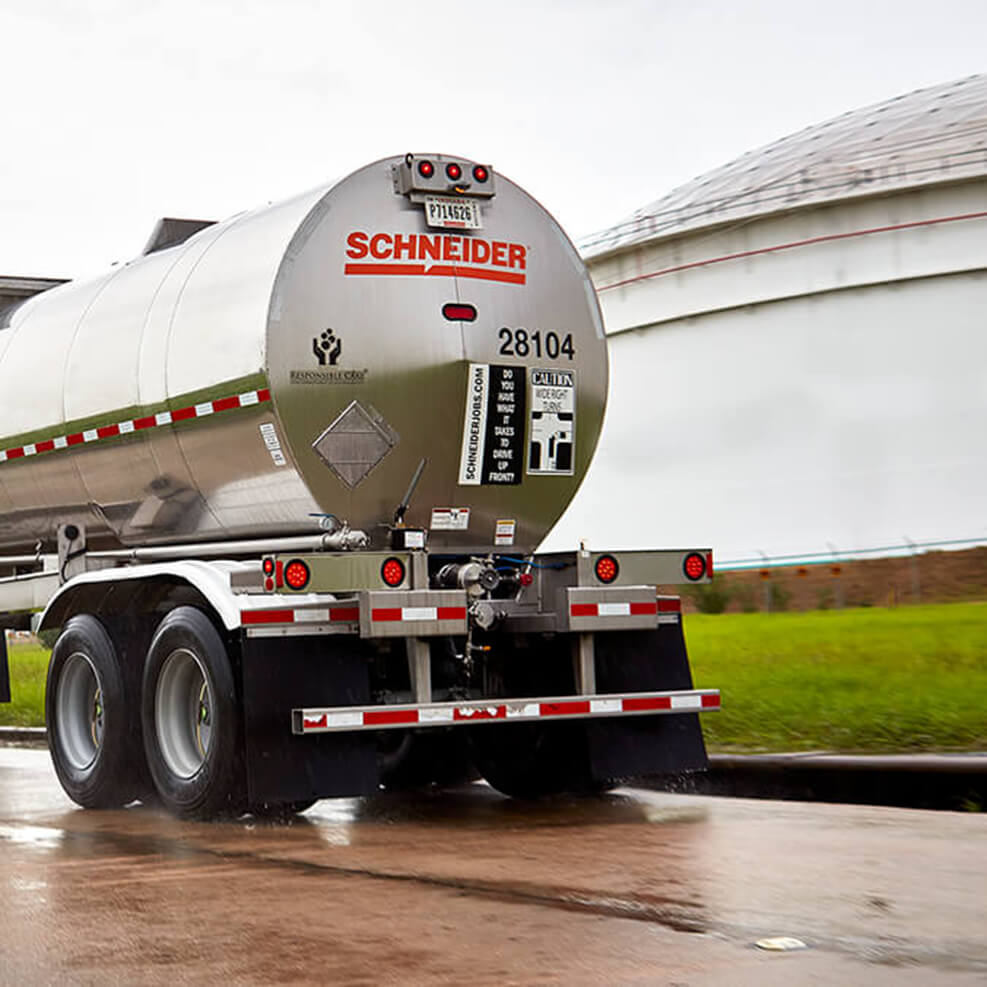 Benefit from impressive results like these
The proof is in the business case studies
Let's talk bulk transportation
We have the solutions and services you're looking for.
Let's work together to optimize your bulk supply chain.
Get a quote
Let's talk