Shipper | Market updates 1 min. read
CPKC adds 1,000 reefers to expanding MMX service
The new refrigerated containers are part of CPKC's temperature protected solutions, TempPro™.
The new refrigerated containers are part of CPKC's temperature protected solutions (TempPro™). This solution ensures products requiring controlled temperature settings are transported safely in a reliable, fuel-efficient temperature-controlled environment.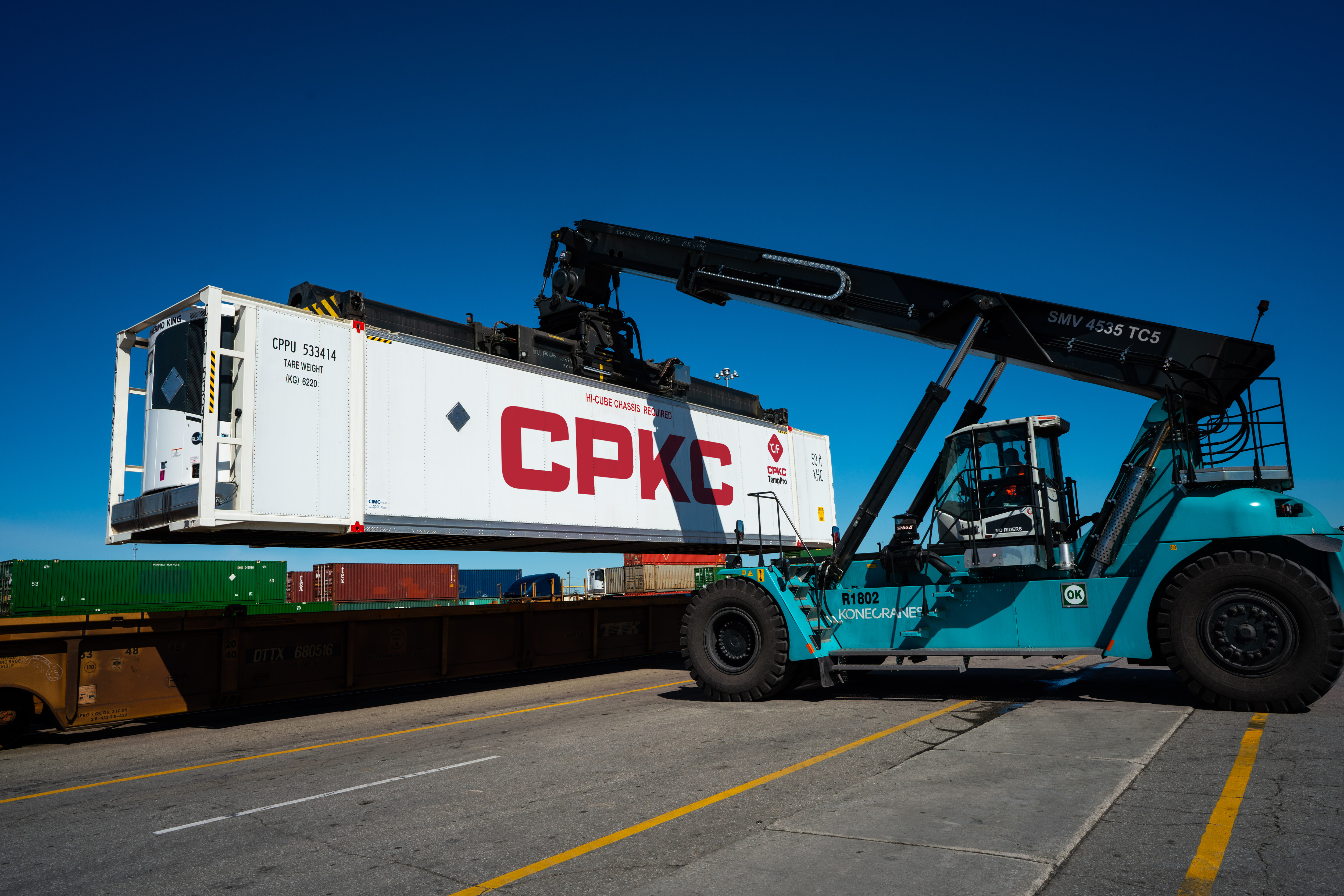 Our growing fleet of refrigerated and heated containers are one of the largest and most advanced in the industry, providing optionality, flexibility and secure delivery of our customers' perishable goods, CPKC stated.
The MMX Series was launched on May 11, 2023. This service is a single-line, Midwest-to-Mexico rail service for refrigerated shippers. Currently, this market is served by trucks, but with the refrigerated containers and this new single-line, fresh and frozen produce, baked goods, candy, and other food products will be moved northbound and beef, chicken, and pork will be moved southbound using intermodal shipping.
Schneider now offers customers intermodal service on the newly merged CPKC. Schneider is a strategic intermodal carrier on CPKC's north-south flagship intermodal service between Chicago and all major points in Mexico.
About the Market Update
Schneider publishes this regular transportation market update to keep you informed of freight market conditions, supply and demand influencers, and disruptions that may impact your supply chain.
This Market Review Update is intended to provide you with high-level macroeconomic and general industry data that may be relevant to your business. This update should not be used for any other purpose. This update does not state or imply anything about Schneider's performance, results, operations, strategy, projections or plans. The purpose of this update is to relay statistical and relevant facts from various industry professionals. This update does not predict or forecast any economic or industry outcome or results. This update has been prepared on the basis of information made available by third parties; Schneider has not attempted to independently verify any such third-party information.
This report focuses overviews the Transportation Market. View the Market Update focusing on Mexico transportation here.
For the latest information on hurricane season and the impacts on supply chains, please see our weather-advisory page.
Drive your business forward
Sign up to receive our industry leading newsletter with case studies and insights you can put to use for your business.