Shipper | Market updates 1 min. read
Truck parking bills gain additional support
Senator Kevin Cramer of North Dakota supports a bill that would improve highway safety by providing access to truck parking.
According to OOIDA, truck parking shortage has widened in recent years to one parking spot for every 11 trucks on the road. This lack of parking forces truck drivers to spend an average of one hour daily searching for safe parking.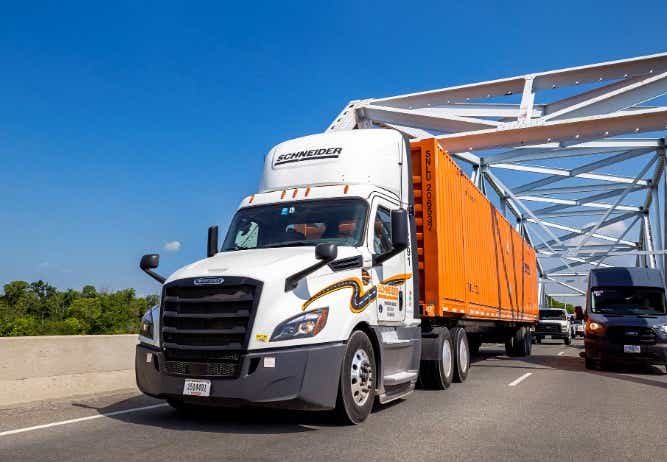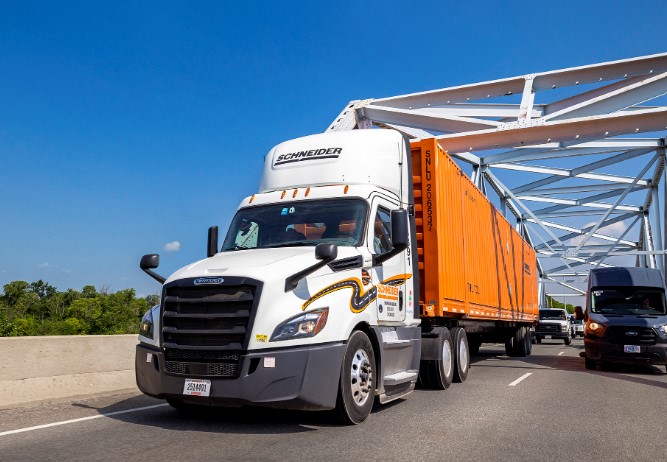 "Truck drivers are a critical link in our nation's supply chain, and their continued safety on the road is integral to the overall success of America's freight transportation system," said Senator Cramer.
The grant is intended to support construction of new facilities across the country and fund additional parking spaces for truckers at weigh stations and rest areas.
"Most folks probably don't realize that 70% of American freight is transported by truck, yet incredibly there is only one parking spot for every 11 trucks on the road," OOIDA President, Todd Spencer said in a statement. "When truck drivers don't have a designated place to park, they end up parking on the side of the road, near exit ramps, or elsewhere. This isn't safe for the driver, and it's not safe for others on the road."
About the Market Update
Schneider publishes this regular transportation market update to keep you informed of freight market conditions, supply and demand influencers, and disruptions that may impact your supply chain.
This Market Review Update is intended to provide you with high-level macroeconomic and general industry data that may be relevant to your business. This update should not be used for any other purpose. This update does not state or imply anything about Schneider's performance, results, operations, strategy, projections or plans. The purpose of this update is to relay statistical and relevant facts from various industry professionals. This update does not predict or forecast any economic or industry outcome or results. This update has been prepared on the basis of information made available by third parties; Schneider has not attempted to independently verify any such third-party information.
This report focuses overviews the Transportation Market. View the Market Update focusing on Mexico transportation here.
For the latest information on hurricane season and the impacts on supply chains, please see our weather-advisory page.
Drive your business forward
Sign up to receive our industry leading newsletter with case studies and insights you can put to use for your business.